Savvy first time buyers pick their first family home at Rayners Green
Image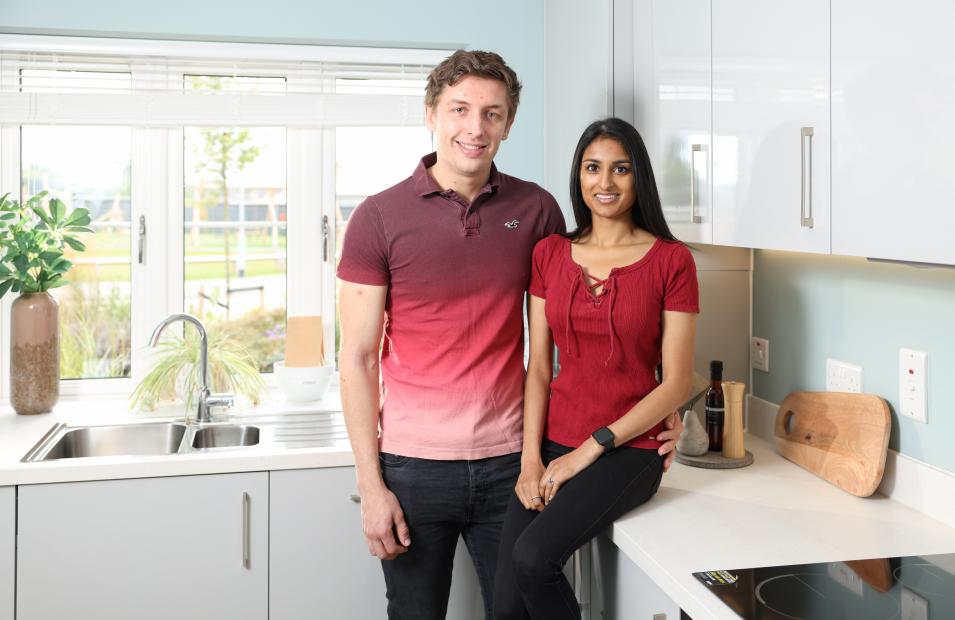 The race for space still continues for UK homebuyers, especially first time buyers who are dismissing flats and pursuing houses that offer future-proof accommodation.
The number of buyers looking to snap up family homes has soared by 114%, with the recent stamp duty holiday and the trend to work from home accelerating interest in larger properties outside the capital.
Young first time buyers Valentina (26) and Alex (26) decided they wanted to buy a house that gave them ample space to work from home, as well as room for their future family plans and found their perfect match at Rayners Green in Fordham, Cambridgeshire by Hill. By combining the recent stamp duty holiday, the government Help to Buy scheme and a Lifetime ISA, Valentina and Alex fulfilled their desire to purchase a three-bedroom family home as their first property.
Image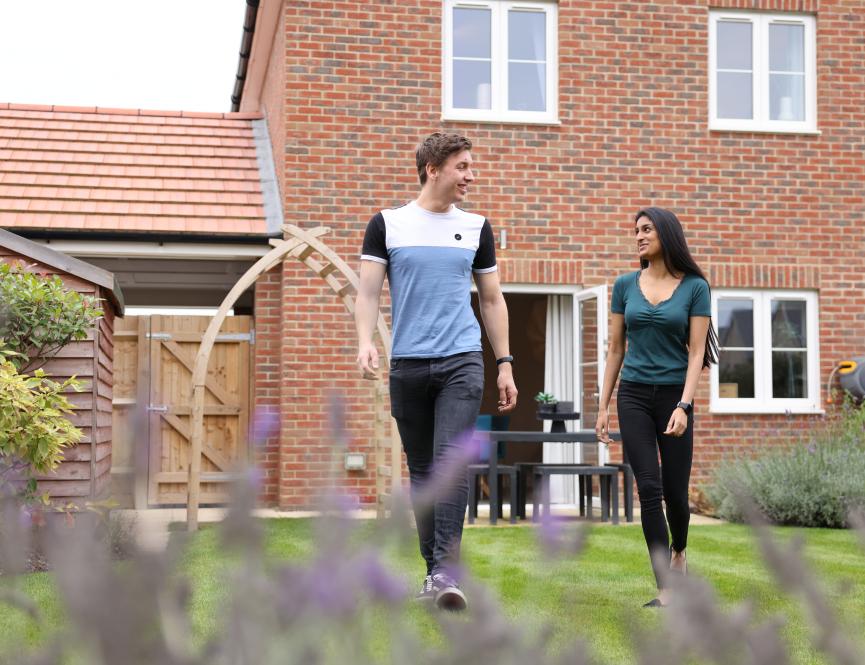 Community Mental Health Nurse Valentina, and Gameplayer Programer Alex, both graduated from Southampton University in 2017 and rented a property in the Cambridgeshire village of Fulbourn. Planning to buy a property together, both Valentina and Alex wisely opted to use a Lifetime ISA to save money for their deposit.
We both moved to Cambridge for work and rented a house together - it was too small, especially as we were both working from home due to the pandemic. We decided to each take out a Lifetime ISA' and saved for about 18 months. We then set our budget, what areas we would consider and started to look for houses - we had been searching for a couple of months before we found Rayners Green in July last year.
Valentina
Our aim was to buy a home that would be suitable to grow a family, we were both keen to have spacious living accommodation downstairs, larger bedrooms and plenty of green space. We purchased a three double bedroom semi-detached house at Rayners Green off-plan, which enabled us to choose a prime plot and whether we wanted the layout to be open-plan or have a separate kitchen from the living/dining room. We agreed we preferred separate spaces – it helps to create a natural divide when entertaining or working. Our garden is amazing, its huge – it was a big selling point.
Alex
Image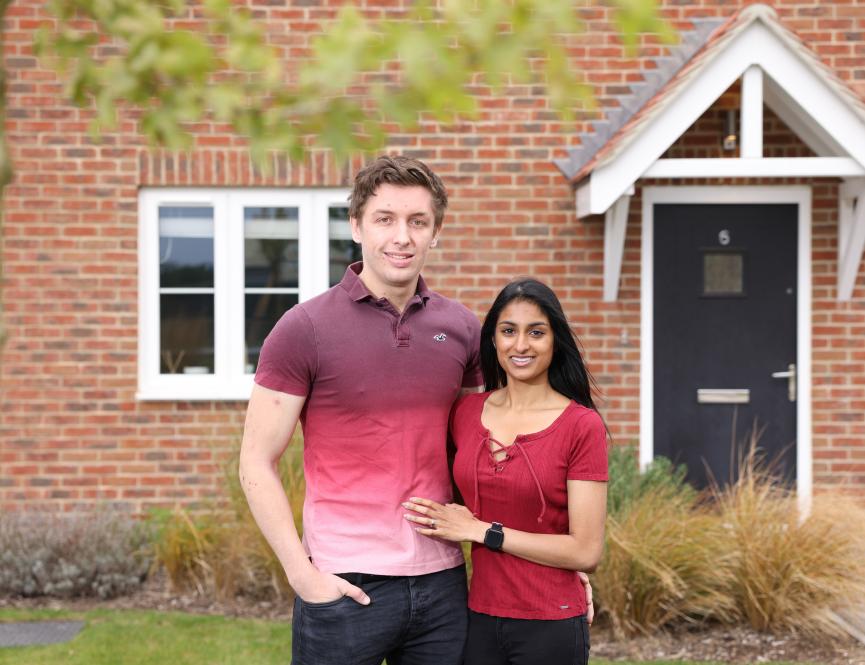 No one has lived here before us, all the appliances are high-quality and brand new so they all come with guarantees. Having three double bedrooms gives us lots of space – we have our own bedroom which has an ensuite, a large guest bedroom and the third bedroom is currently Alex's work space as he will be working from home for the foreseeable future.
Alex and Valentina, speaking about the internal layout of their new home
We also have a driveway/carport with space for two cars and there is also going to be a new play area created on the development which will be ideal when we have children. When we moved in we were given access to an online portal that provides you with an inventory of everything in the house - appliance brands, paint colours and the make of flooring and carpets, so if we ever need to replace anything, paint a wall or repair a section of flooring we know exactly where we can get it from – such a useful point of reference to have!
Alex and Valentina continue
The sales team at Hill were great! As the development was still effectively a building site we couldn't physically view the property we had purchased. They let us come back on multiple occasions to view the show home so we could see where things like plug points and radiators would be and get a good idea of the space available for furniture. The team organised our visit to the new house as soon as it was safe for us to do so, it was exactly as we had expected and we moved in the following December.
Alex and Valentina speaking about viewing their house in October following purchasing off-plan in July
Image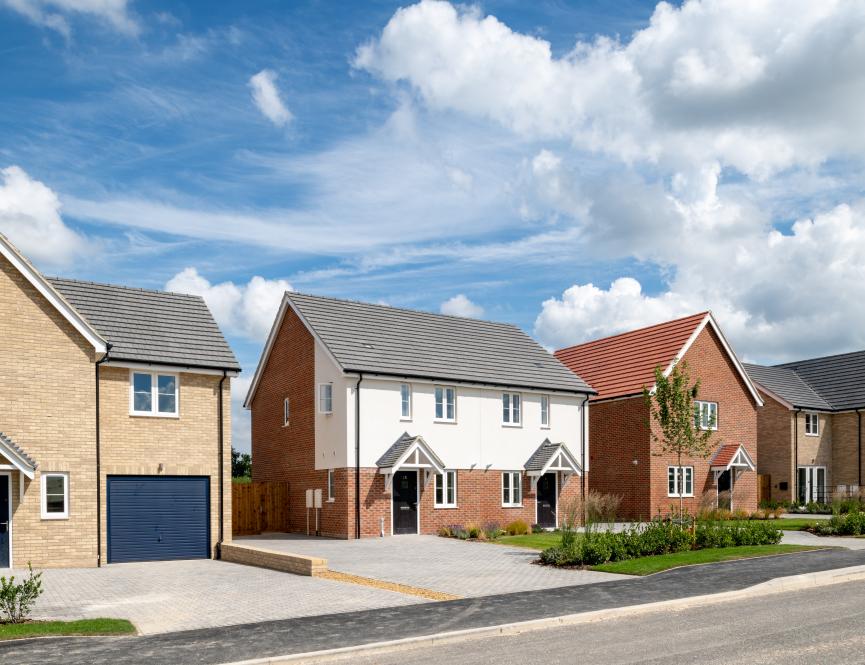 We were paying £1,200pcm in rent in Cambridge. We are now paying £1,400 per month for our mortgage, however, we both have had promotions and pay rises since moving in so infact we are actually financially better off. We put down a 5% deposit, and as we used Help to Buy we recieved 20% of the purchase price from the government. This, together with the money saved in our Lifetime ISA's meant we could afford to buy without any financial help from family. Age was in our favour as you have to be between 18 and 39 to open a LISA (Lifetime ISA). You can save up to £4,000 over a 12-month period and then receive a 25% bonus from the government at the end of the tax year. Lockdown also helped boost our savings.
Our purchase was going through during Covid so there were challenges with restrictions in place, lenders stopped offering mortgages above 80-85% and the whole process moved a lot slower, particularly with our solicitors and the Help to Buy agents. We also got engaged a few days before we moved in – Alex proposed a few days before we got our keys! Excitingly we are now planning our wedding which is taking place this December, almost a year after we moved in and after that will be our honeymoon."
Alex and Valentina explains more about how they financed their first home
Image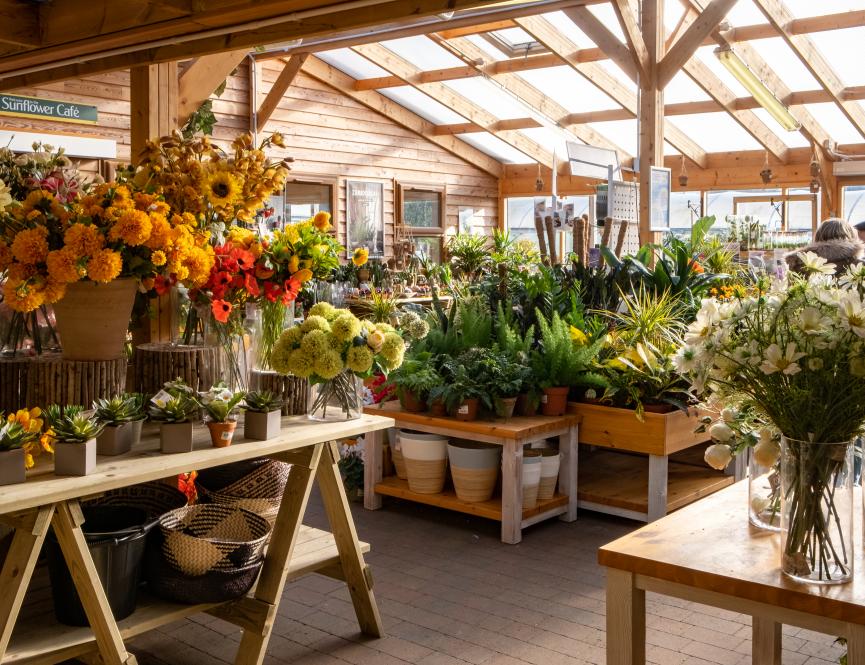 We are surrounded by green space! Scotsdale Garden Centre is towards the back of the development and Townsend Wood is part of The Wildlife Trust and also a short walk away. By car, we are close to the A11 and A14 so we have some really good travel links nearby too. We tend to drive more than using public transport, however if we needed to use buses and trains we can go to nearby Newmarket and jump on the train into London or Cambridge – its really easy to get around.
Valentina commenting about the local area and transport connections
The Help to Buy scheme was our best option when dealing with mortgage lender restrictions in place during the pandemic. Thankfully, our budget would have been enough to purchase a similar house without using Help To Buy, provided lenders offered 5% mortgages, but they were no longer offering these at the time. The scheme itself was quite easy however we experienced delays purely down to the Covid pandemic and increased demand.
Alex speaking about the Help to Buy scheme