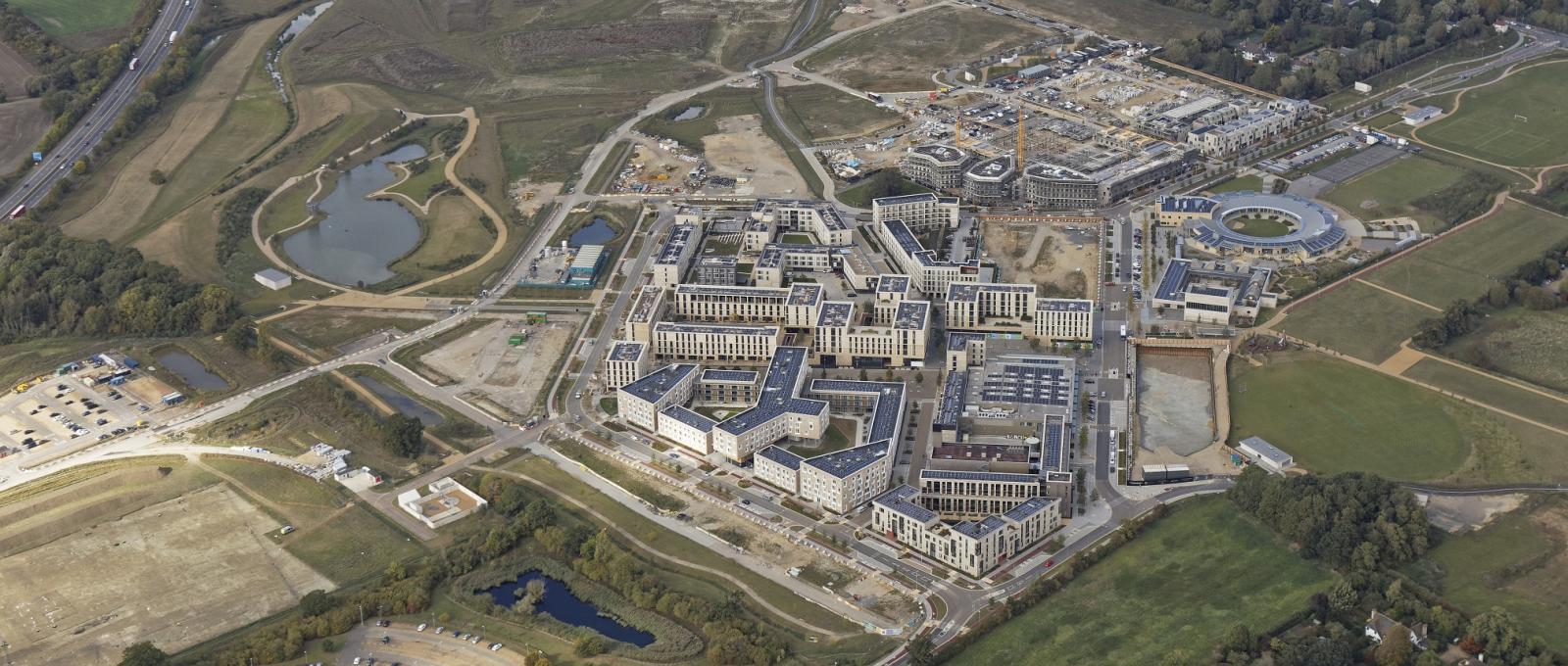 Image

Eddington
Athena is the first phase of Knights Park and is a collection of stunning new homes located in the heart of Eddington. The next exciting phase, Rubicon offers exceptional range of apartments and penthouses, from studios to 3 bedroom duplexes and well-designed co-working spaces, providing a vibrant and stimulating community for you to enjoy  Find a new way of life at this new sustainable neighbourhood.    
A new way of life
Knights Park is an exciting new neighbourhood of innovative and modern homes and beautiful green spaces. It's your opportunity to become part of the story, and to create your own, of the unique and ambitious new community of Eddington, Cambridge.  With a vast diversity of homes, from villas and townhouses to mews houses and apartments,  each has been carefully designed to conjure the multi-layered, evolved sense of place that is the product of centuries of growth and renewal.
'Knights Park brings sustainable living to beautifully crafted homes, and a welcoming inclusive lifestyle to all members of the community.'
Eddington is a place in its own right, with all the elements needed for a community to thrive. These include a hotel, school, nursery, shops, market square, community centre, sports facilities and over 50 hectares of open space for people to enjoy, meet each other and make connections.
Conceived by the University of Cambridge and winner of numerous awards for planning, design, construction and sustainability, Eddington is already hugely successful, with plenty more to come. It's a unique and stunning place to call home.
Help to Buy: Equity Loan is now available on a selection of new studio and one bedroom apartments in Rubicon.
Image