The Scene named most sustainable London development at Housing Design Awards
Image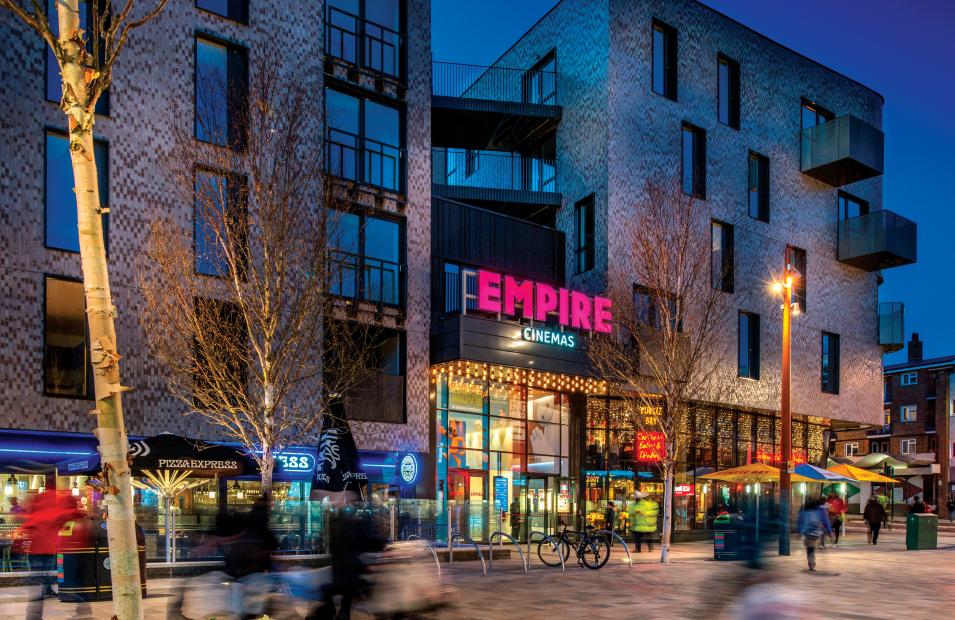 The event showcased a variety of completed developments from across the country and those which have received planning this year. It was the first year in which the sustainability award has been presented to a development that provides ideas on how to deliver high-density homes, so we are thrilled that the innovative planning and sustainable design of our Walthamstow scheme could spark that change.
The Scene, which was built in partnership with ISHA and Waltham Forest Council and designed by architects Pollard Thomas Edwards, is situated above a host of restaurants and a 1,200 seat Empire cinema, which were all built as part of our project. Comprising 121 apartments, the development is one which we are incredibly proud of as it has helped provide an anchor for wider regeneration in Walthamstow. Not only has the cinema created 35 permanent jobs, but the additional shops and restaurants lead to the creation of over 100 jobs, so it was fantastic to see this development recognised.
Our North West Cambridge development was also presented with a Project Scheme award at last night's ceremony. This is the University of Cambridge's outstanding and ambitious vision for a sustainable community, where we will be building 240 new homes, ranging from studio apartments to five bedroom detached family houses. Built with the help of architects Pollard Thomas Edwards, Alison Brooks Architects, and Cambridge City Council, Athena will be the first private residential homes at the North West Cambridge development.
Ilan Square, a previous winner of two prestigious Housing Design Awards in 2013 including the HAPPI prize, was also shortlisted for an award. The scheme is another one of our exciting regeneration projects, with Hanover and Agudas Israel Housing Association, found in the heart of the leafy and sought-after Clapton Common area.
To keep up to date on all our latest developments, please visit www.hill.co.uk/new-homes.