Rushmoor Council selects Hill to lead key regeneration in Aldershot and Farnborough!
Image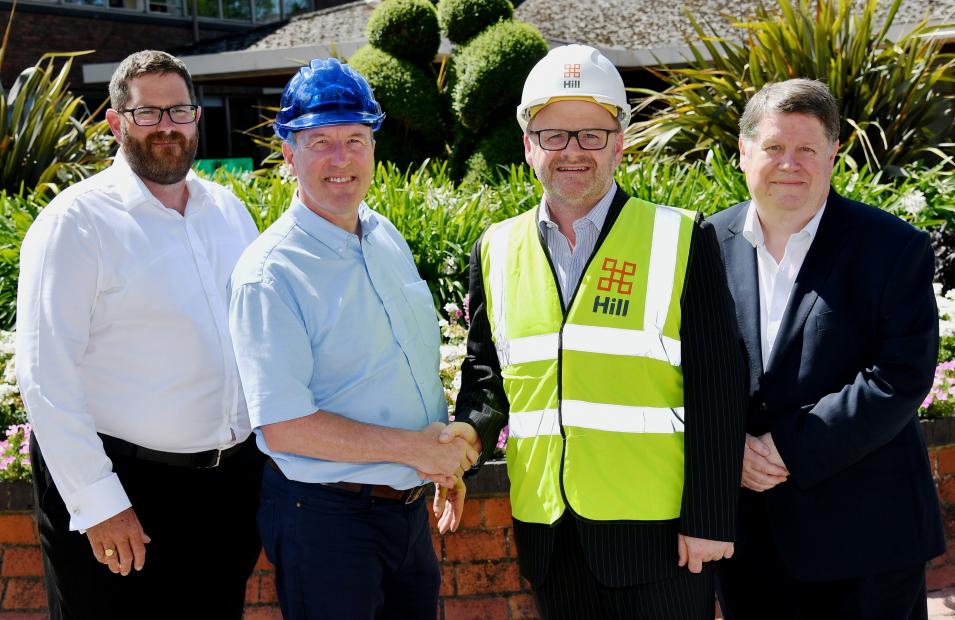 Hill Investment Partnerships, a subsidiary of Hill, is proud to announce that they have been selected by Rushmoor Borough Council's Cabinet as their investment partner to transform both Aldershot and Farnborough town centres.
The £300 million regeneration plans will provide in the region of 750 new homes together with a variety of amenities and commercial space to benefit and further enhance the local community.
Hill overcame stiff competition from 13 other developers to become the Council Cabinet's partner for the regeneration of our important areas of the borough. This will include Union Street East in Aldershot which will create around 110 new homes alongside commercial and community hubs; Parsons Barracks in Aldershot which will create around 200 new homes; The Civic Quarter in Farnborough which will create around 400 new homes along with commercial and community hubs and Union Street West in Farnborough which will create around 40 new homes.
The Council Cabinet selected Hill for this major community regeneration project because of Hill's strong track record of successfully delivering mixed-use schemes in partnership with councils and other housing providers. Hill has partnered with a number of councils including Waltham Forest Council, Ealing Council and Cambridge City Council on a variety of mixed use town centre schemes that ensure best use of land and local resources and which deliver on local housing needs.
We are delighted to have been appointed by Rushmoor Borough Council to regenerate these important town centres and deliver hundreds of new homes. Our extensive experience of working with local councils ensures that we maximise value for them while delivering excellence in design and placemaking for local residents to enjoy for years to come. We look forward to forging a very successful partnership with the Council.
Ernie Battey, Director of Hill Investment Partnerships
This is such an important step forward in the regeneration of our town centres, as having an experienced investment partner on board will allow us to press ahead more quickly with redeveloping both Aldershot and Farnborough. We know that our residents are keen to see action on the ground and we share their desire to see our towns improved. Hill has an excellent track record of delivering mixed-use town centre development schemes and their involvement will be a huge asset to our teams as we realise these ambitious plans.
Councillor David Clifford, Leader of Rushmoor Borough Council
Earlier this year, Aldershot was awarded £8.4m in funding from the Government's Housing Infrastructure Fund, while a further £1.1 million in funding was secured from the Local Enterprise Partnership. The Council's ambitious regeneration programme will deliver distinctive, mixed-use town centres that provide high quality retail, leisure, cultural, employment and housing offerings.
Learn more about Hill's work in partnership here.