#NHW18 – Wednesday Wisdom: Agar Grove receives Passivhaus Certification!
Image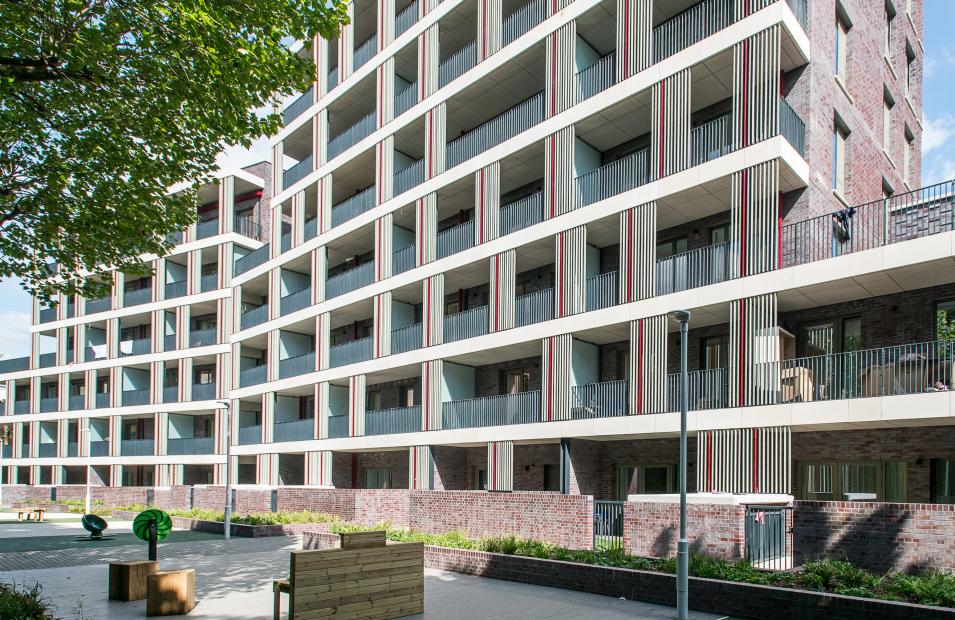 We are delighted to announce that we have successfully completed the first 38 homes of what is set to be the largest Passivhaus development in the UK!
Agar Grove is an estate regeneration development, and is part of Camden's Community Investment Programme, in partnership with the London Borough of Camden.
To achieve the standard, Agar Grove required airtightness measurement of 0.6 Air Changes per House, or less at a pressure of 50 Pascals. This phase of the project achieved a result of 0.5 air changes per hour, which is a fantastic achievement!
Overall the Agar Grove development will eventually see over 500 new homes built for Camden Borough Council, and to achieve the highest levels of sustainability and energy efficiency within the buildings, the Passivhaus 'gold standard' was selected.
Passivhaus is a standard which requires high levels of insulation and triple-glazed windows wrapped in an air-tight shell. Each home also has a ventilation system which continually provides a supply of clean air while removing stale, humid air. Passivhaus is an internationally recognised building standard which results in high levels of energy efficiency and internal comfort including temperature, humidity and air quality.
At Hill, we worked closely with the project's architects and Passivhaus certifiers to ensure that the build quality at Agar Grove was achieved at every stage. The overall project requires a particular skillset and a great attention to detail – to achieve the required levels of airtightness, our team undertook the largest ever pressure test of its kind in the UK. The test took a full day, with eight separate fans and miles of cabling and pressure tubes across the complex shape and layout of the building.
I'm absolutely delighted that the Hill team have successfully completed the first phase of this ground-breaking project.  It has been a very steep learning curve for us and I think it's fair to say that we've had to go back to basics in some areas in order to learn how to build to these sorts of standards.  The teamwork across the whole site has been fantastic and it's great to be able to see Camden residents moving into to their new super-healthy and efficient homes.  We're now eager to move on and start the next phase.
Paul Ansell, our Production Manager for our London Region
Discover more about Hill's work with sustainability and energy efficiency here.
This blog is part of New Homes Week 2018 – stay tuned for #NHW18 activity on our blog and Twitter throughout the rest of the week.