#NHW18 – Fun Friday: Hill and bpha enjoy topping out ceremony at Mill View!
Image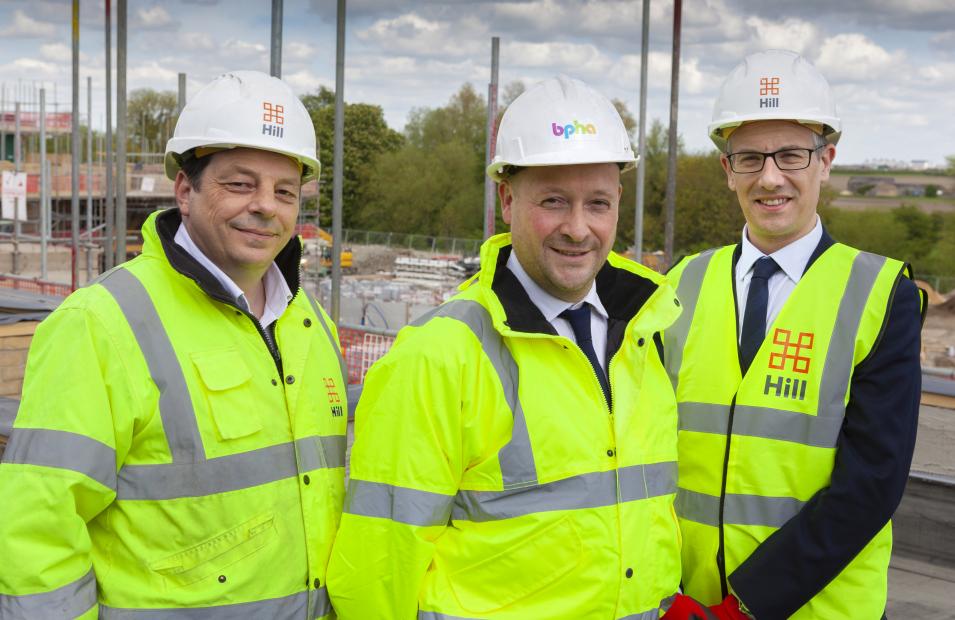 We were delighted to join bpha for a topping out ceremony recently at Mill View in Hauxton, where we are creating a purpose-built retirement village exclusively for over 55s.
The development with provide 70 new apartments on the outskirts of the village of Hauxton, housed within a contemporary building overlooking the surrounding Cambridgeshire countryside. The development will also include communal areas and retail space.
Mill View will not only provide much-needed housing for Cambridgeshire's ageing generation, but will also create a new community to support and enable residents to remain independent and active for as long as possible.
This development will play an important role in providing high quality new homes for the older generation in and around Cambridge. Our experience of creating new neighbourhoods specifically for aging communities ensures that Mill View will be a valuable addition to the area, with retail space and communal areas accompanying the new apartments
Jon Thistlethwaite, Regional Director of our Eastern Region
This new extra care scheme will not only provide well-equipped, much needed accommodation for older residents, but with a focus on building a new community as well, we are taking an holistic approach with on-site care, restaurant and retail facilities, and a community development programme. Older people spend between 70% and 90% of their time in their home, so a warm, secure environment that meets individual requirements is crucial.
Jeff Astle, Director of Development and Sales at bpha