Major boost for Cambridge homeless charity as The Hill Group donates six modular homes
Image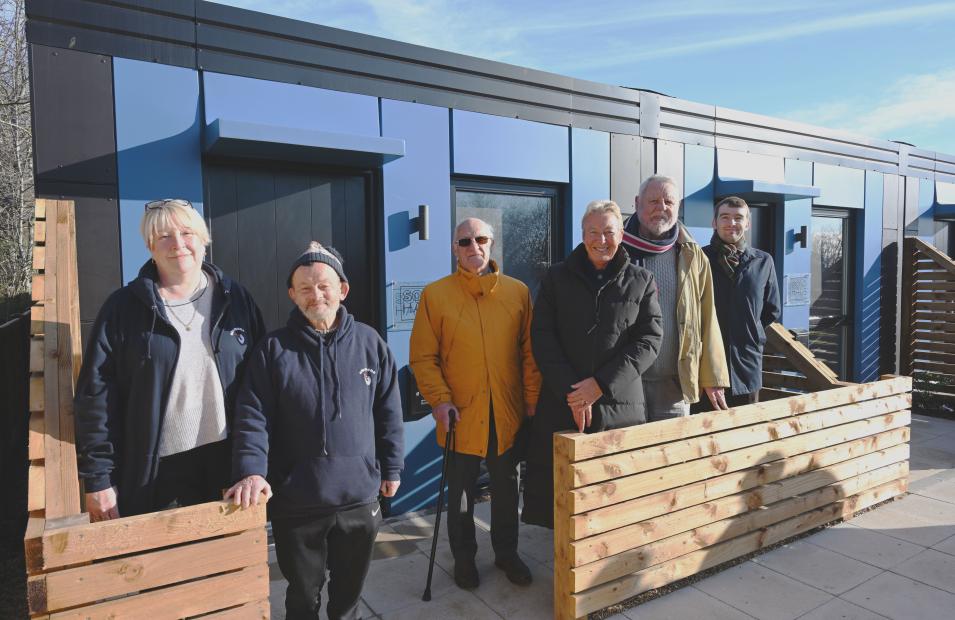 Award winning housebuilder The Hill Group, has donated six innovative modular homes to Emmaus Cambridge, a charity offering homes, employment and personal support to a community of formerly homeless people. The homes will provide safe, secure temporary accommodation for the area's most vulnerable people to assist the charity's work, and were donated as a part of Hill's Foundation 200 initiative, a £15million pledge to design and donate 200 modular homes to charities working in homelessness by 2025.
The charity took ownership of the units at a hand-over ceremony at Emmaus in Landbeach, Cambridge on 23rd January. The Lord Lieutenant of Cambridgeshire, Mrs Julie Spence OBE, the official county representative for His Majesty The King, joined the president of Emmaus UK, Terry Waite CBE, Selwyn Image, the founder of Emmaus Cambridge and Tom Hill, Managing Director of The Hill Group to officially handover the homes.
Image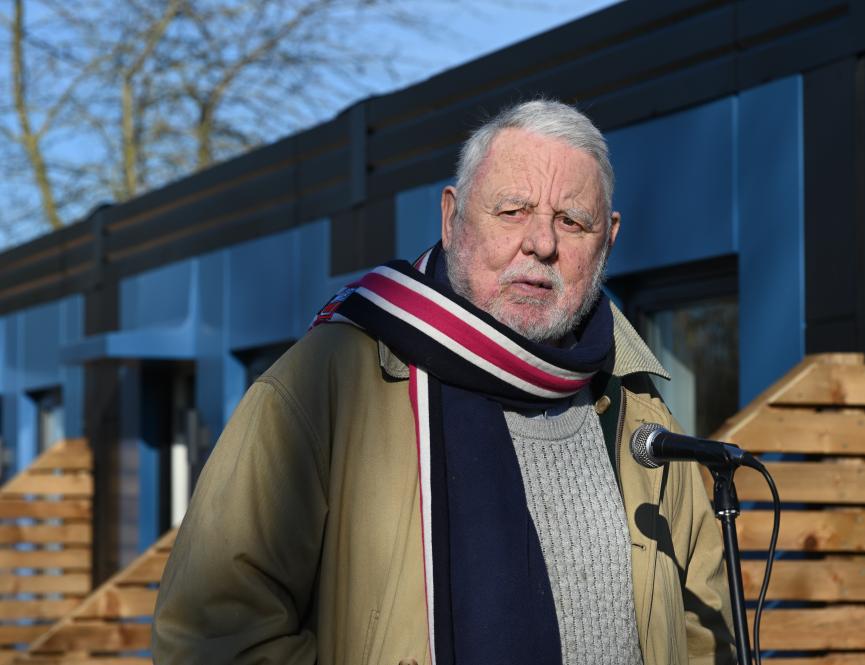 Image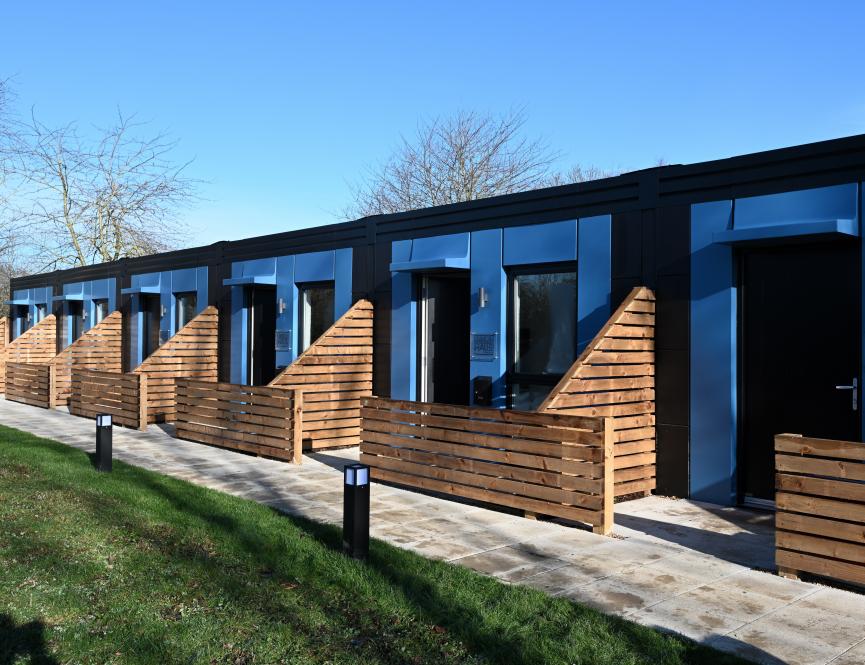 Designed in collaboration with leading homelessness charities, the homes are purpose-built, fully furnished, and equipped for a single person to move into straight away. The homes, which are built to last for at least 60 years, are highly energy efficient keeping costs low and are designed to Future Homes Standards, exceeding building regulations for energy efficiency and sound insulation.
It is a pleasure to join Emmaus and The Hill Group at this event, which sees the handover of these six impressive modular homes that will provide such great support to the Emmaus community.
HM The Lord Lieutenant, of Cambridgeshire, Mrs Julie Spence
With data indicating that 300,000 households across Britain could be forced into homelessness this year[i], the support from Hill comes at a critical time. Emmaus will use the six SoloHaus homes to give people in the Cambridge area who have recently experienced homelessness the opportunity to live independently once again. They provide a safe space for residents to rebuild their self-esteem, establish stability, and provide a pathway to moving on from the Emmaus program into more long-term accommodation.
A safe, comfortable, independent space is vital to helping those who experience homelessness to rebuild their lives and make the transition into more permanent accommodation. The SoloHaus homes will provide us with a great opportunity to support more people who find themselves in this position, and will make a real difference in our efforts to tackle homelessness in the Cambridge area."
Terry Waite CBE, President of Emmaus UK
We are delighted to handover these SoloHaus homes to Emmaus and applaud the fantastic work they do supporting the local community here in Cambridge. As a major local housebuilder, central to our outlook is to apply our energy and expertise making a positive social impact in the areas in which we work. We are confident that these innovative new homes will continue to benefit the most vulnerable people in the area for many years to come."
Tom Hill, Managing Director at The Hill Group
We're pleased to have supported Emmaus Cambridge in this initiative. The charity does such incredible work to help those who are experiencing homelessness, and these new homes will provide additional accommodation so that more residents, or Companions as they are known, can have a safe, secure space of their own. The funding that we have provided Emmaus Cambridge within the past year has been used to help employ an additional support worker, who will work with existing companions and the companions living in these new homes. I hope that the two elements combined provides each of them with the time and space to overcome issues which may have contributed to them being homeless, rebuild relationships and potentially turn around their lives.
South Cambridgeshire District Council's Lead Cabinet Member for Housing, Cllr John Batchelor
Emmaus Cambridge offers its residents a place to call home for as long as they need it. The organisation supports up to 45 people at a time, with the charity offering a stable environment for people to gain new skills and confidence so they can get back on their feet. Residents of Emmaus Cambridge gain work experience in the on-site social enterprises, Joan's Coffee Shop and the Land beach Second-Hand shop.