Kick off the 30th anniversary of the Women's Varsity Match with our extended partnership!
Image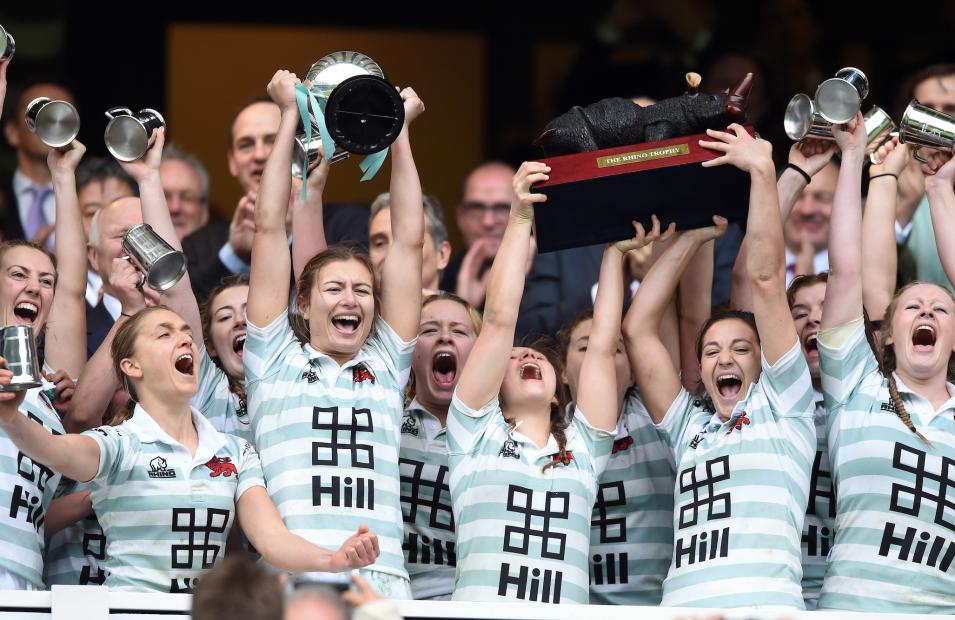 We are excited to announce that we have extended our partnership with The Varsity Match for 2018! This year, the partnership will mark the 30th anniversary of the Women's Varsity Match on Thursday 6th December.
The first women's Varsity Match was played in 1988 at Iffey Road in Oxford and moved to Twickenham Stadium in 2015. Former players of both Oxford and Cambridge women's squads will reunite at Twickenham to commemorate the occasion and will welcome this year's teams on to the hallowed turf.
The extended partnership will also see Hill and The Varsity Match partner with SportInspired to deliver two community Inspire to Aspire programmes with schools in Southwark and Barking and Dagenham. SportInspired is a UK based charity that aims to improve the physical and mental well being of children and young people through the power of sport.
The programmes will work with over 500 school children to develop leadership skills through training and connectivity with Oxford and Cambridge Universities, as well as inspire the children to get active and play rugby. The children will also get the opportunity to watch the Battle of the Blues at Twickenham.
We have a strong presence in both Cambridge and Oxford, delivering more than 1,500 homes across the cities to date. Earlier this year, we secured a ten year funding deal worth £22.4 million from Homes England to develop 160 acres of brownfield land in Cambridge. The deal was agreed in partnership with Marshall Group Properties and will bring 1,300 new homes to the area. We are also currently working with the University of Cambridge to deliver 249 new homes at Athena in Eddington, an entirely new community being created on the city's fringe.
In Oxford, we are working with Oxford City Council and Grosvenor to deliver Mosaics, a sustainable development delivering 237 new family houses and apartments, as well as commercial space in the future.
In the 30th anniversary year of the Women's Varsity Match, we are delighted to continue our support of this iconic tradition. Long gone are the days when rugby was considered a male dominated sport and raising the profile of women's rugby will hopefully encourage even more women who may be interested in the sport to get involved. We are also really proud to be working in partnership with SportInspired to motivate over 500 school children to get active, play rugby and develop leadership skills. Not only will the additional exercise help improve these children's health and mental wellbeing, but the programme will also highlight the benefits of commitment, teamwork and great organisation – skills that are very closely aligned with our own EPIC business values.
Andy Hill, Chief Executive at Hill
We are excited to continue our partnership with Hill into 2018 for what will be an historic landmark for women's rugby at both Oxford and Cambridge universities. We thank them for their continued support and look forward to another memorable season.
The Varsity Match Chief Executive David Searle
The 32nd Women's Varsity Match and 137th Men's Varsity Match between Oxford and Cambridge Universities returns to Twickenham Stadium on Thursday 6th December, with tickets on sale now from £20 adults and £10 students. Find out more and get tickets at www.thevarsitymatch.com.