Agar Grove wins Sustainability Award during first ever London Climate Action Week!
Image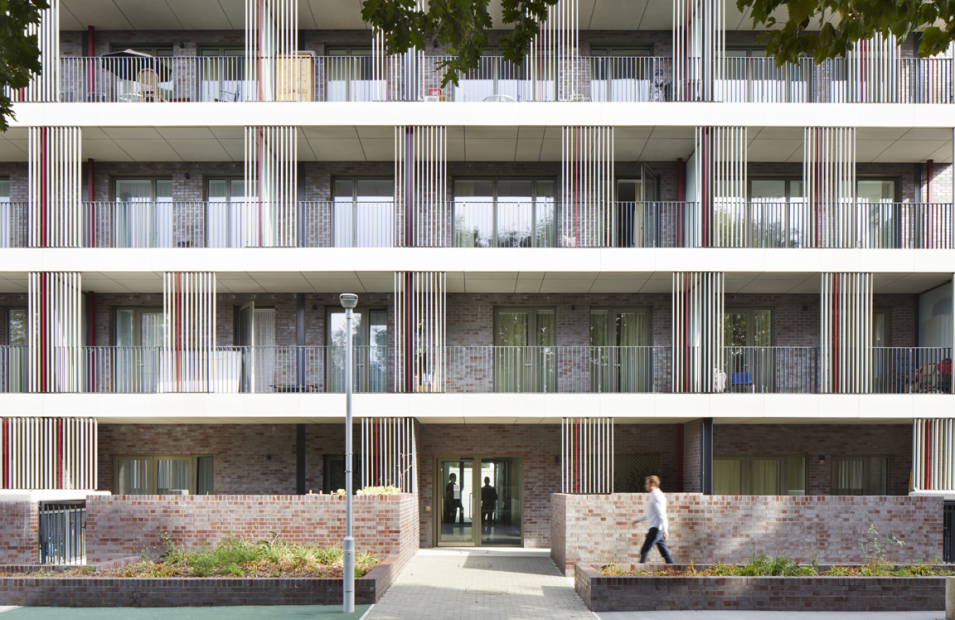 We are delighted to announce that Agar Grove, created in partnership with London Borough of Camden, has added another two accolades to its already impressive list of achievements!
Presented in association with the Mayor of London, the New London Awards honour the best architectural schemes in the capital, with the winners chosen to reflect the high quality of design in the capital, and their delivery of something positive in their local London area.
Named as the Overall Winner 2019, the jury, an international panel of architecture, urban design and planning experts praised Agar Grove for its "radical nature, saving residents money on energy bills and also encouraging them to live sustainably", and for having community regeneration and social sustainability at the heart of the project.
Agar Grove was also the winner of the Sustainability Prize at the awards on Wednesday evening, with the jury commenting "to see affordable housing with Passivhaus is really good".
Passivhaus is an internationally recognised building standard which results in high levels of energy efficiency and internal comfort including temperature, humidity and air quality. The overall development designed by HawkinsBrown architects is set to be the largest Passivhaus scheme in the UK. Hill are delivering the first two phases of the six phase project, with the first of the 38 homes completed and certified with the Passivhaus gold standard.
The estate regeneration development is part of Camden's Community Investment Programme, a 15-year plan which will invest money in schools, homes and community facilities.
Earlier this week, Agar Grove also played host to a tour for the first ever London Climate Action Week, providing individuals with the opportunity to view the scheme and enjoy talks from Camden Council, Hill and the architects to understand the large-scale development, Passivhaus and its benefits for the local community and environment.
Find out more about our sustainable developments on our website.