Engaging, educating and employing
We are committed to engaging, educating and employing the local community through our projects. We showcase the opportunities that residential and regeneration projects provide for pupils in local education, such as the events we run with Cambridge Launchpad, and for adults who are retraining in their careers or returning to the labour market after a period of unemployment. We help drive awareness so that more people consider working in the industry and understand the variety of career opportunities available which may be otherwise 'hidden', such as our successful platinum partnership with Women into Construction. 
Image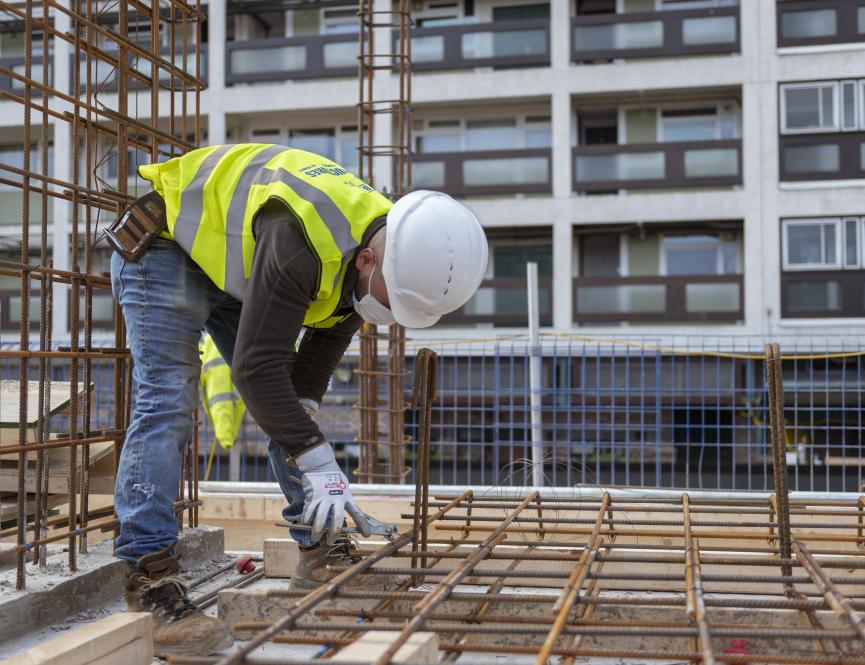 Image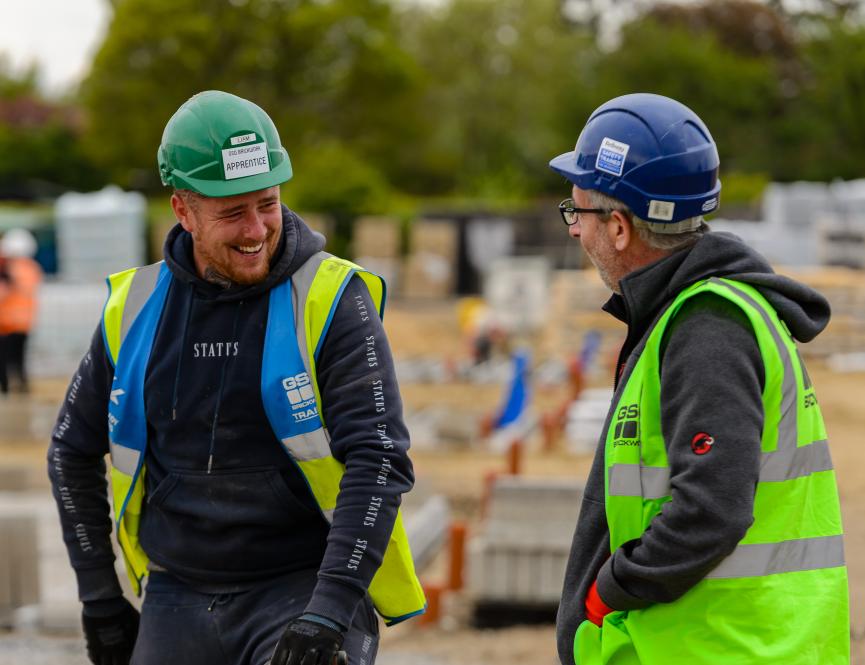 We have a commitment to local labour on all the projects that we work on and recognise the benefits of advertising and recruiting through local partners, including job brokerages and Job Centre Plus. We commit to a number of new roles on the developments we work on, either directly with us or through our supply chain.
We advertise all opportunities and ensure we work with these organisations to provide initial skills forecasting to support the training needs of local residents to help them to compete effectively for roles and apprenticeship opportunities.
Following the Covid-19 pandemic, we are working with government programmes such as Kickstart and JETs to support the rapid return to work of those who were made redundant because of the pandemic.
Apprentices
Hill are passionate about encouraging new entrants into our business and the wider industry and currently have 17% of our current workforce enrolled in a Earn as you Learn programme and a further target of 5% or above apprentices on our projects including our supply chain. 
25% of our current employees are either with in our Management Trainee programme or graduates of it.
Image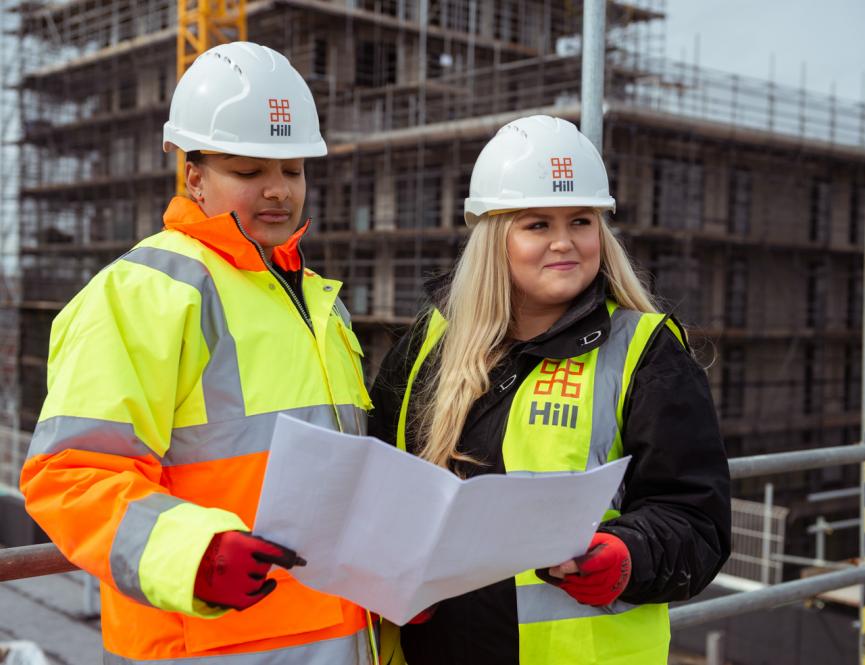 Image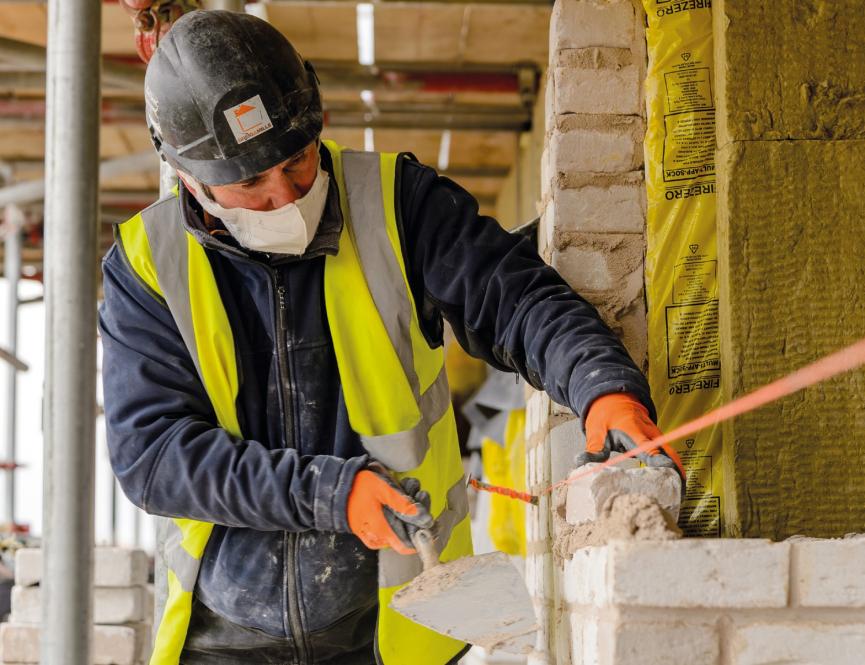 Apprenticeships were badly affected by the lengthy periods of national lockdown in 2020. With colleges shut, many apprentices found themselves furloughed.
Our ability to adapt and react following the first lockdown meant our apprentices were able to resume their training on our sites by July 2020. Our projects have the ability to change the lives of the communities around them for the better and therefore we engage with residents, job centres, schools & colleges local to our developments who are seeking work in the construction industry.
All our opportunities ensure high standards of vetting and due diligence are in place throughout, and we seek to recognise apprentices who have performed to the very highest standards onsite, or at their studies. We were proud of our apprentice, Jordan Pearce for winning Best 2nd Year Trade Apprentice for his work with RB Emerson.
Cambridge Apprenticeship Initiative
We have recently launched a new trade apprenticeship initiative in Cambridge.  Initially 21 new Level 2 apprentices are starting with us by September 2021 covering 7 trades: Groundworks, Bricklaying, Carpentry, Electrical, Plumbing, Plastering/Drylining, Painting and Decorating.  They will be working on Hill sites in the Cambridge area, across CIP, Eastern Residential and Major Projects for the duration of their apprenticeship.
Hill recognise that everyone should be paid a real wage for a real day's work and therefore pay the adult minimum wage as opposed to first year apprentice rates which opens up the opportunities for a wider pool of candidates and means our apprentices can start their careers without being in working poverty.  
At the end of their apprenticeship, we will be proactively working with each apprentice to support them in securing a permanent job with Hill or our Supply Chain.
Image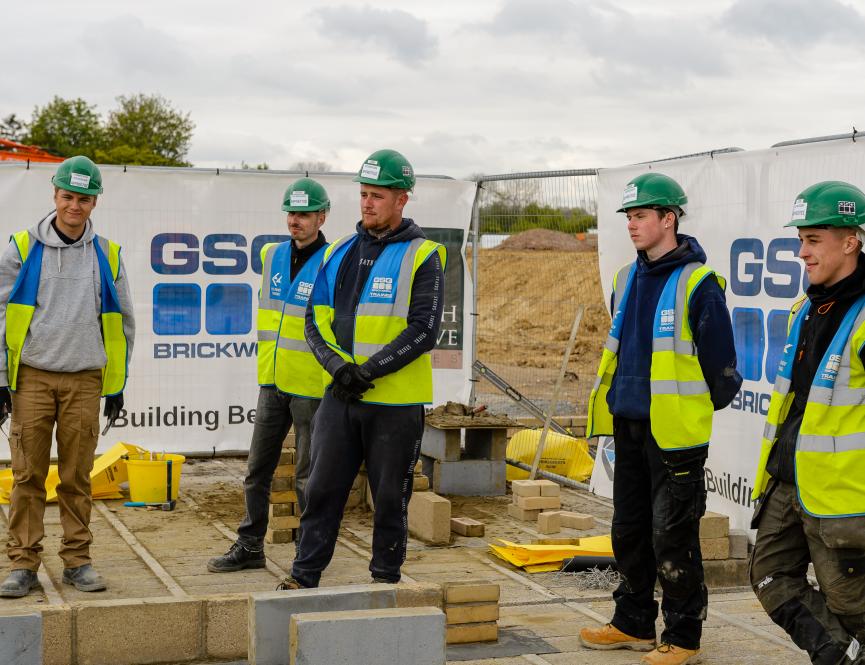 Image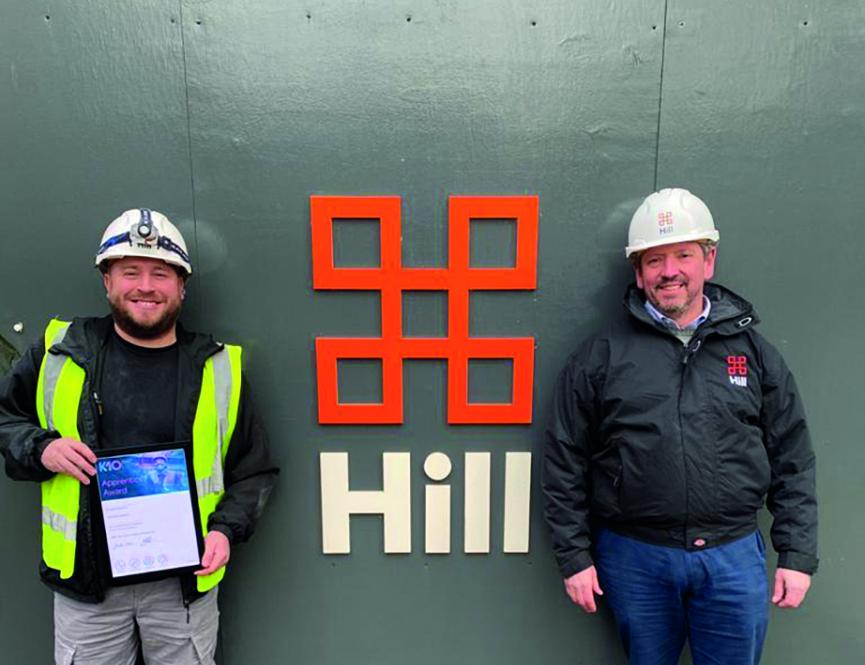 I am really happy to receive this award for Best 2nd Year Apprentice. Since being a part of K10 I have always worked hard and it feels great for this to be recognised.
Jordan Pearce, Trade Apprentice