Multi-award winning development
Agar Grove is a multi-award winning development created for Camden Council as part of their Community Investment Programme. Its impressive list of accolades includes The Mayor's Award for Sustainable and Environmental Planning and The Mayor's Award for Good Growth at the London Planning Awards 2019 and the Sustainability Award at the New London Awards 2019. 
Once complete, the development will be the largest Passivhaus development in the UK. Passivhaus an innovative and internationally recognised building standard which results in high levels of energy efficiency and internal comfort including temperature, humidity and air quality.
Image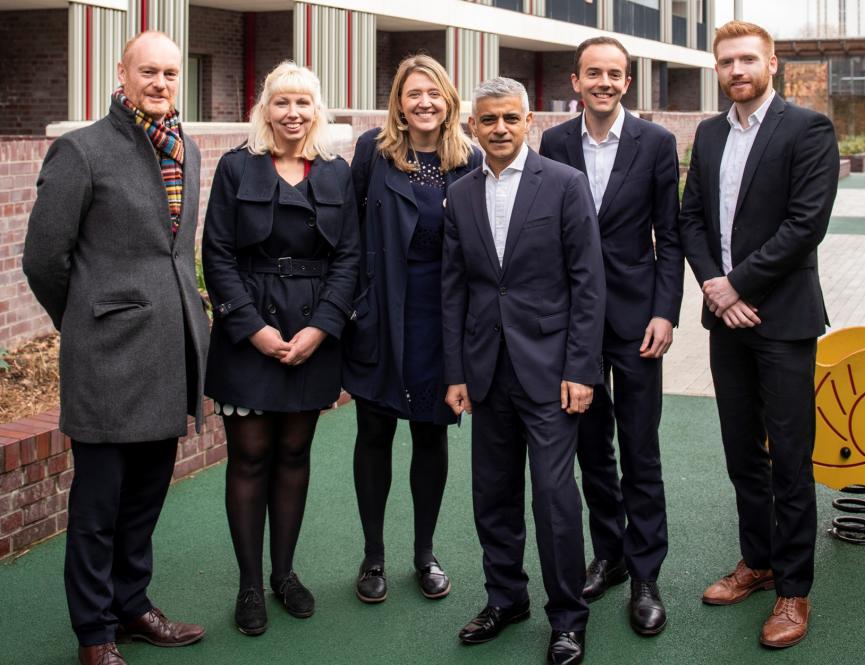 Image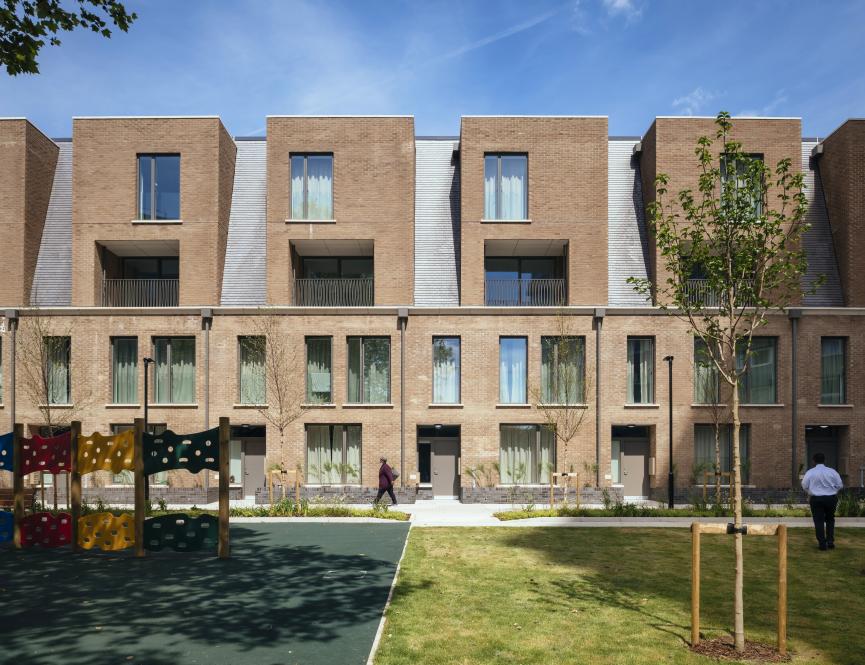 To achieve a Passivhaus standard, the new homes at Agar Grove required an airtightness measurement of 0.6 Air Changes per House, or least at a pressure of 50 Pascals. The new homes we have delivered achieved an improved result of 0.5 air changes per hour. The new homes include high levels of insulation and triple-glazed windows which, in addition to reducing energy consumption, reduces outgoings for residents, minimising fuel poverty. The homes also include a MVHR system which ensures clean and filtered air is circulated and keeps the properties at an ambient temperature year-round.
We adopted the following rigorous quality control procedures to achieve our gold standard:
Passivhaus principles and the protection of the airtightness line formed part of the site induction for every person on site.
We appointed an 'airtightness champion' and quality inspector whose sole job is to assist with design and constantly check workmanship of the various trades and monitor site culture onsite to achieve the demanding targets.
A Passivhaus consultant, Enhabit, was appointed to tailor Passivhaus training specifically for the project team onsite, which was delivered by specialist consultants.
Training was also accompanied with clear visual construction sequence drawings and prototypes of airtightness taping.
We provided sample panels for the brickwork, blockwork and prototypes of airtightness taping. This ensured that the design was achievable, and the team found these really helpful during training.
We advised all our subcontractor partners to maintain staff for this project to ensure continuity. This was a critical success factor in ensuring effective knowledge transfer throughout the project team.
Four people carried out most of the airtightness taping on the building, and during interim airtightness testing, all the trades were present, to highlight any errors or necessary rectification, and the importance and impact of workmanship.
Image