Our top tips for downsizing your home
Image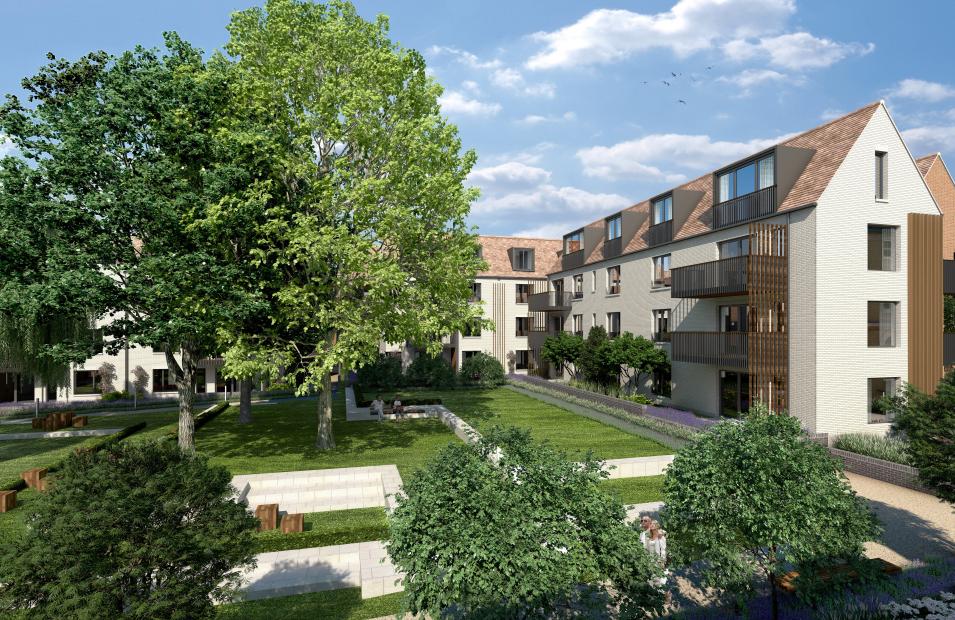 The thought of uprooting your life and moving to a smaller house can be a difficult one – whether your children grew up there, or you are just attached to the place you call home, there are lots of advantages to relocating to a smaller space!
At Hill, we offer a stunning variety of homes that are ideal for downsizing: our Garden Apartments in Woodside Square are a perfect example of spacious and accessible new homes that demonstrate how exciting this change can be!
With less space comes less maintenance: Some houses come with large and difficult to maintain gardens, others attract more dust than it seems possible to get rid of. If you have more repair work, cleaning and gardening than you can keep up with, then it might be time to move somewhere that allows you to spend your free time relaxing. Downsizing to a smaller space means wasting less time on upkeep, and having more time to enjoy your surroundings. Simple upgrades like swapping your garden for a beautiful terrace or balcony has many benefits, including saving hours you would usually spend cutting the grass – you can even continue gardening by potting plants and vegetables  without the added nuisance of pests!
Lower your living costs by downsizing:  Moving into a smaller home will also mean paying smaller utility bills. Keeping a large house heated and well-lit is a costly endeavour – on top of gas and electric, maintenance and insurance bills mean the price of living in a large house can end up snowballing. Downsizing is an effective way to reduce these costs, and in turn make it easier to keep track of where you're spending your well-earnt money. Even simple changes like not having to furnish as many rooms will keep the money in your pocket.
You have the chance to make a profit: There are a surprising number of ways that it is possible to make some money while downsizing your home. The first and easiest is to sell any unwanted clutter that you will no longer be able to fit into your new, smaller space! Any extra clothes or unwanted bits that you may have hoarded and kept over the years finally have an excuse to be sold, meaning you can keep meaningful and precious items, and profit off the rest! You will also have the opportunity to sell any furniture that you won't be able to fit into your new space, which is always great way of making money.
Take the opportunity to start fresh: Sometimes, you'll feel as if you want to start your new life in a completely different setting. Downsizing gives you the opportunity to explore your options, and invest in a property that is located as close to (or as far from) a town as you would like. For example, our Woodside Square properties based in Muswell Hill are a short train journey from the centre of London, but also surround themselves with beautiful greenery from the likes of Alexandra Palace and Highgate Wood! You can also use the occasion to own a home that has the amenities you have always dreamed of – owning walk-in wardrobes and bedrooms with en-suites is achievable!
Most importantly, downsizing can help to improve your quality of life: Having the freedom to choose whether you want stairs or not, a garden or a terrace, or even have a say in the area you will be based can have a huge impact on your happiness and well being. You can also make the decision to move somewhere that caters to your needs – whether that means you want to live somewhere with a concierge, or simply move to an area that makes it easier to commute, each decision you make helps to improve your quality of life. With your time freed up from the everyday chores of gardening and cleaning, you will be able to explore and enjoy your surroundings more than ever before. For example: our Quadra homes, based in one of the most exciting and eclectic districts of Hackney, offer an array of cafés, pubs, restaurants and coffee shops, alongside having the Capital's only floodlit Olympic sized heated outdoor swimming pool – use your time to discover the hidden gems in your area!