Fitness-fanatic first-time buyer reaps lifestyle benefits at NHS Healthy New Town, Mosaics
Image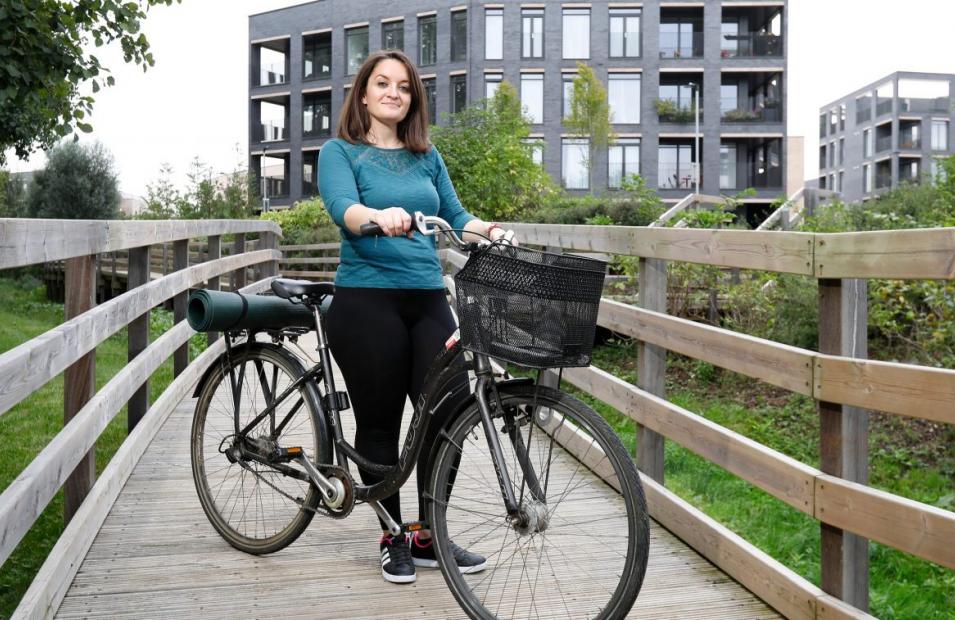 First-time buyer Annamaria upsized from her one-bedroom rental property in Oxford City centre to purchase her new two-bedroom apartment just a ten minute drive away at Mosaics in Headington – a new community which forms part of one of the Government's flagship NHS Healthy New Towns. As a fitness enthusiast, Annamaria is now feeling the benefits of her new home after transforming it into a space for both living and exercising.
I always knew I wanted a new build home. As a junior scientist at Churchill Hospital, I have a busy and challenging career so I didn't want to buy a property that would need a lot of maintenance. When I heard about the apartments at Mosaics it felt like the obvious fit for me. It ticked all of my boxes in terms of it being a stylish, modern home that was available with Help to Buy – making the process of buying my first home much easier – but the development is also just a 12 minute cycle from the hospital, which was a priority for me
Annamaria
Image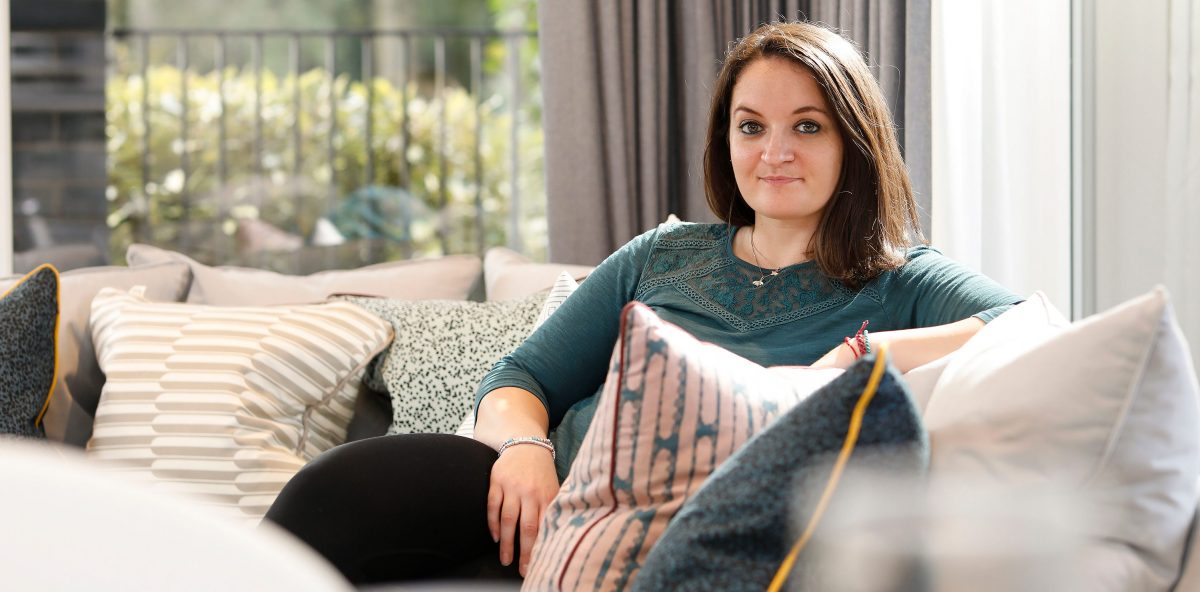 Leading a healthy lifestyle
Annamaria is reaping the health benefits of living in a more rural spot near the Oxfordshire countryside with a bigger apartment.
I'm a fitness lover but as gyms were only recently given the green light to reopen, I've had to rethink my exercise routine. Like many people over recent months, I've started doing my yoga practices and fitness workouts in my new living room. I'm very grateful to now have the space to do this but also have the option of exercising outside. Mosaics backs on to beautiful woodland trails and open green spaces – a welcome change from the bustle of the city centre and means I have lots of new spots to explore on my runs.
Annamaria
Image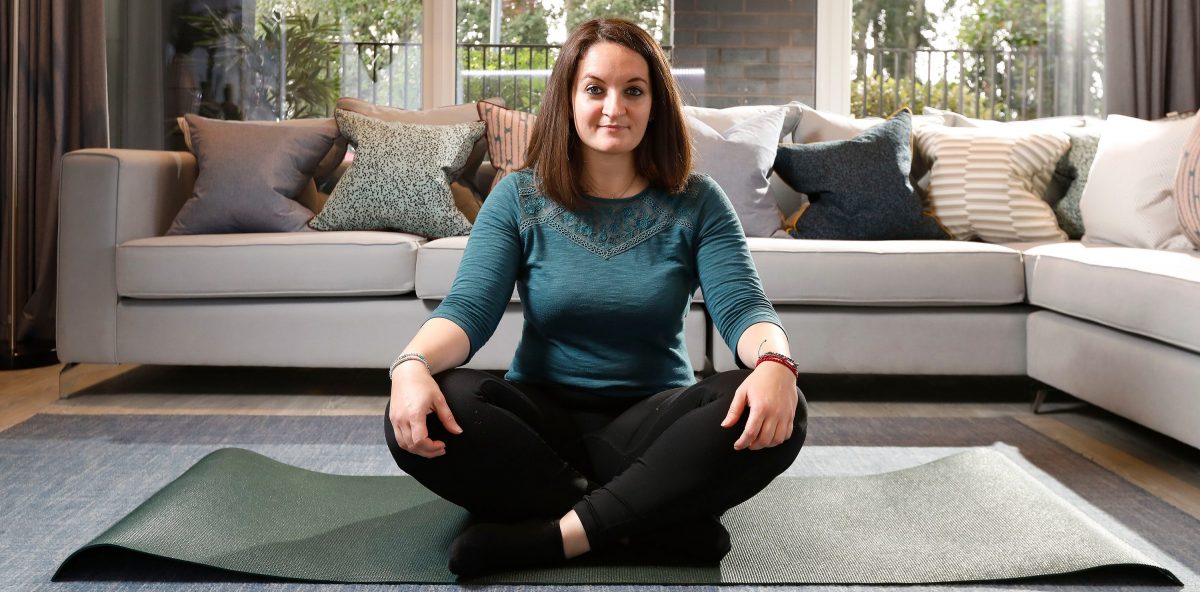 Annamaria's healthy lifestyle extends to her daily commute as she chooses to cycle from her apartment at Mosaics to her workplace at Churchill Hospital, which takes around 12 minutes. 
The new homeowner also enjoys cycling into the thriving city centre, which is a flat route taking around 14 minutes.
I love my daily cycle to work as it's another chance to get some exercise, which is trickier to do in a pandemic. The roads are never too busy, and the route is nice and flat, which regular cyclists like me appreciate! There's cycle storage outside my apartment at Mosaics where I can keep my bike when I'm not using it – a small detail of my new home that has been hugely beneficial to me.
Annamaria
Image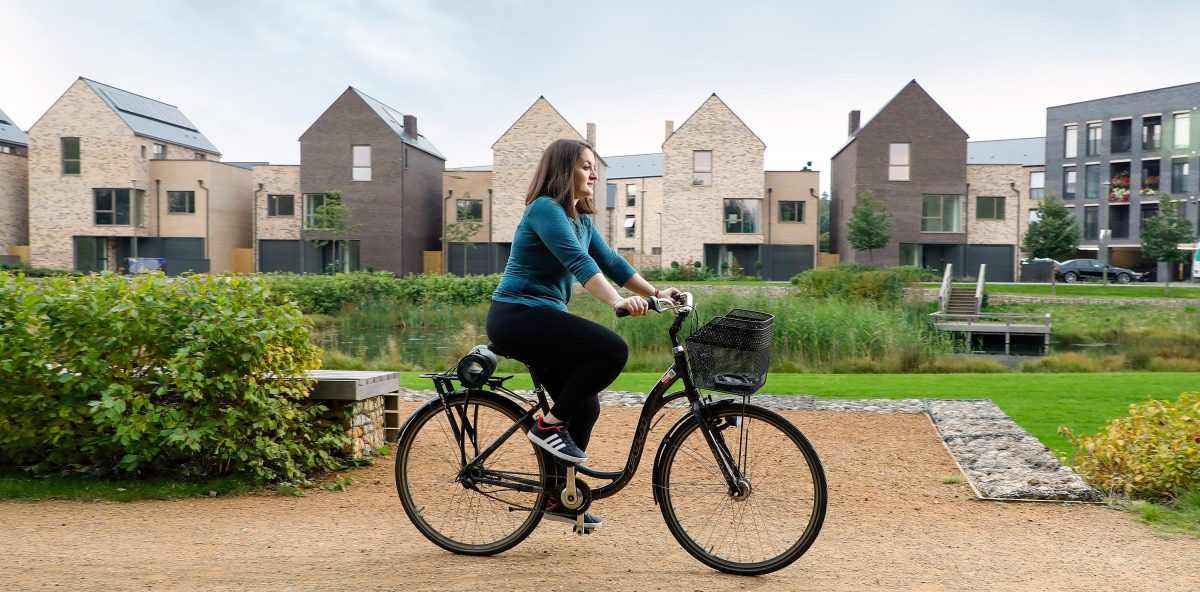 The Oxfordshire counstryside
Annamaria also enjoys the tranquil atmosphere that living on the edge of the Oxfordshire countryside brings:
I have been surprised at just how peaceful it is at my new apartment, it almost feels as though I am deep in the rural countryside. Whilst I enjoy the calm environment, which is a big change from my previous city apartment, I do also love knowing that I'm just a few miles away from Oxford City centre.
Annamaria
There is currently one three-bedroom apartment and a range of three, four- and five-bedroom houses available at Mosaics. The remaining three-bedroom apartment is available for £560,000 and features an open plan kitchen, dining and living area that leads out to a private terrace. The principal bedroom also boasts its own balcony and en-suite.
Speak to our team to find out about our new homes at Mosaics by calling 01865 575 368.