Investing in Rushmoor
Rushmoor Development Partnership sees us come together with the council to deliver major regeneration schemes in Aldershot and Farnborough. We established the joint venture partnership in November 2018 to bring in substantial private-sector experience to help drive forward our regeneration programme, which is particularly important for our more complex town centre sites.
Image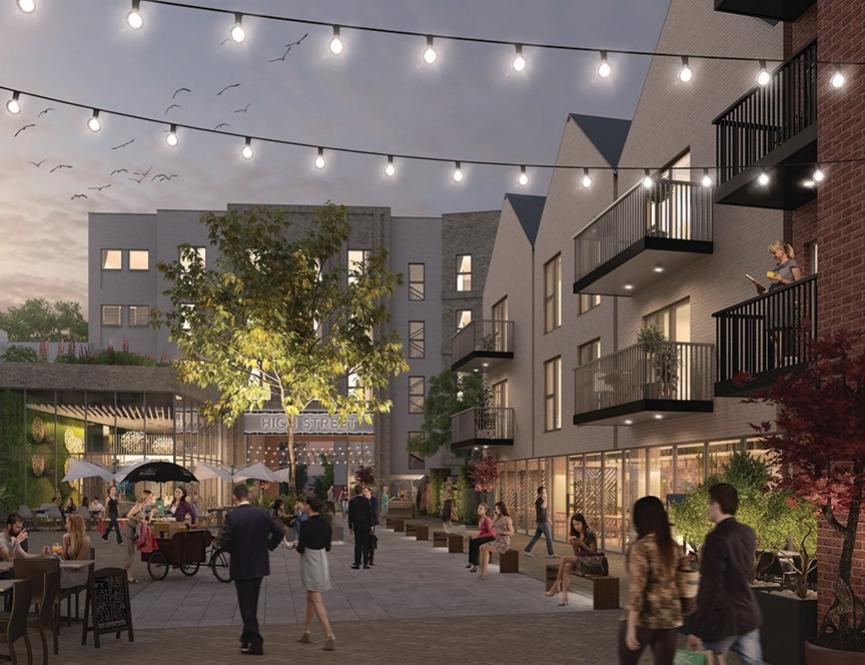 Image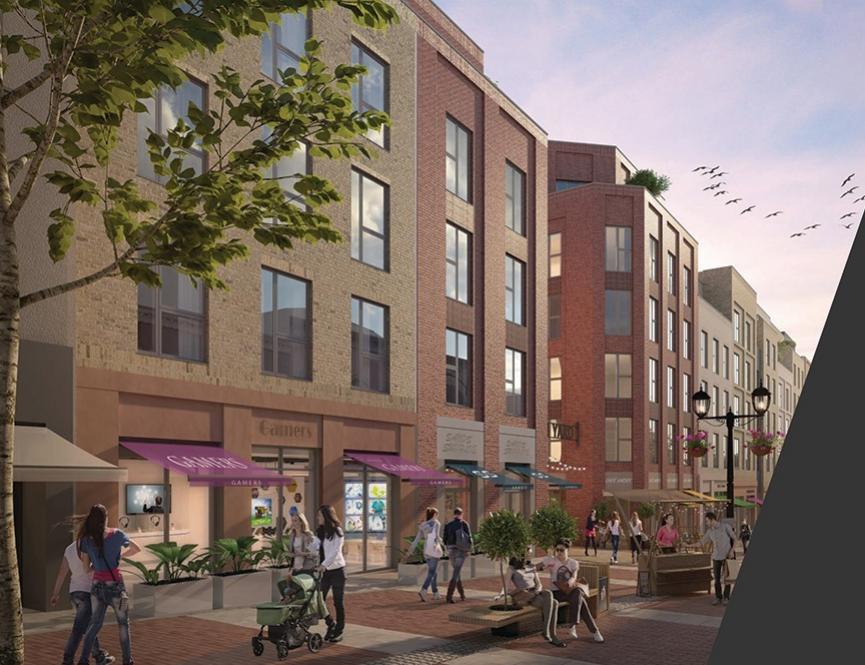 One of the key sites identified in the early stages
of the partnership was Aldershot town centre
surrounding Union Street. We implemented community
engagement to support elements of our planning
application, which was based on direct feedback
results from two public consultation events, attended
by over 1,200 people. Out of the 304 responses,
98% were in agreement that Aldershot town centre
was in need of regeneration.
In June 2020, we were granted planning approval
to transform the area and create over 2,200 sqm of
high quality retail, commercial and meanwhile space
- public space - such as pedestrianised walkways
and seating, along with 100 new one, two and three
bedroom homes and 128 student accommodation
units for the University of Creative Arts.
We are currently devising a plan to transform the Civic Quarter site south of Farnborough town centre, to bring a mixed-use space with new opportunities for town centre living, alongside ground floor spaces for cafés and restaurants, library, office and community space.
It would also support the creation of Rushmoor Borough Council's separate plans to provide a new leisure centre. Based on the public's feedback, key objectives were established that will be used to bring forward the development of the masterplan. These include promoting sustainability, improving health and wellbeing, increasing footfall and developing a community heart.
Image