Our sustainability objectives and initiatives
Image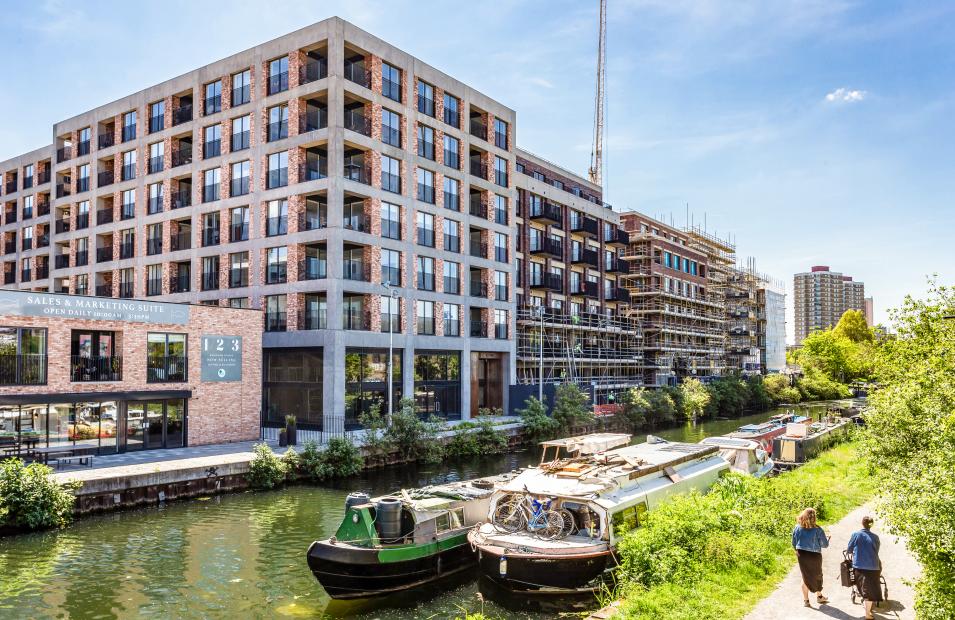 Making a significant contribution to protecting the environment is at the forefront of our operations, as a result we have made ambitious commitments to sustainability and social value, and have developed an Environmental, Social & Governance (ESG) strategy that is central to business planning and will underpin the company culture and values. This will include reaching net zero carbon in business operations and net zero operational carbon in the homes we build by 2030. The company has also committed to leaving a positive environmental legacy by achieving Biodiversity Net Gain (BNG) across its portfolio of land from 2021 onwards.
We are dedicated to having a positive impact on every community we work within and moving forwards will measure our social value gain and report on it, setting targets for 2022 and beyond. The output of all our work will be captured in an annual ESG report, the first of which will be published in 2022.
Making sustainability an integral part of what we do
We are committed to creating sustainable communities and developments which are both high-quality and environmentally friendly places to live.
Our new homes are created with residents' wellbeing in mind, whether it is as simple as ensuring ample cycle parking and footpaths so they are able to have a sustainable commute and enjoy the area around their new home, to ensuring that  their new homes offer the highest standards in sustainable construction and technology.
We also ensure that our developments promote  biodiversity and support local wildlife – ecological approaches include  bat and bird boxes, swales and ponds, wildflower meadows  to encourage wildlife and insects, as well as maximising retention of existing trees and habitats and creating new through tree planting and landscaping.
For 2020 we set stretching environmental and energy targets:
92% of total waste diverted from landfill
7.6 tonnes of waste produced per £100k of project value (10% improvement on 2020)
99% of timber from certified and reused sources
Water usage on sites 3.8 m3 per £100k of project value
Energy use is lower than 236 kg/CO2e per £100k of project value
NextGeneration Sustainability Benchmarking
In 2020 we joined the NextGeneration sustainability benchmarking programme.
NextGeneration aims to increase transparency, accountability and improve sustainability in the homebuilding sector, by inspiring companies to report against a range of 15 headline criteria and over 70 detailed sub-criteria.
By rigorously examining the UK's top 25 homebuilding  firms, NextGeneration aims to encourage businesses them to deliver more sustainable homes and communities.
Activities include; benchmarking the sustainability performance of the UK's largest homebuilders, sharing best practice and providing members with market intelligence briefings. We are proud to be a part of such an integral initiative and further improve our sustainability performance.
In our first year of taking part we came in 9th place.
Image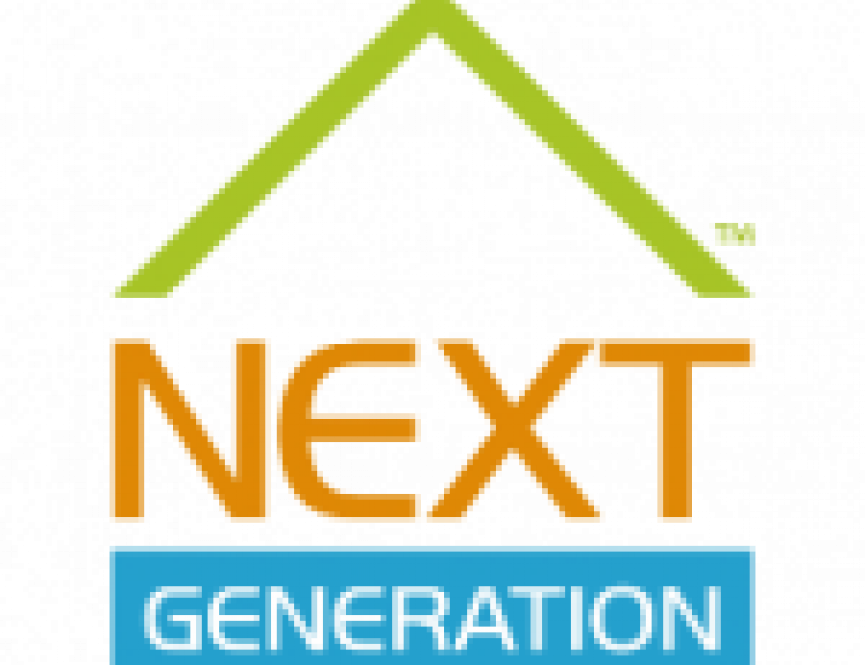 Hill had an impressive debut year as members of the NextGeneration Benchmark. After substantially improving their ranking (from 19th in 2016 to 9th this year), Hill is now the most sustainable privately owned homebuilder in the UK according to the benchmark. In a further testament to Hill's approach to sustainability, they came out ahead of stiff competition to win the 2020 Innovation Award for their SoloHaus project
NextGenerations' programme manager
Image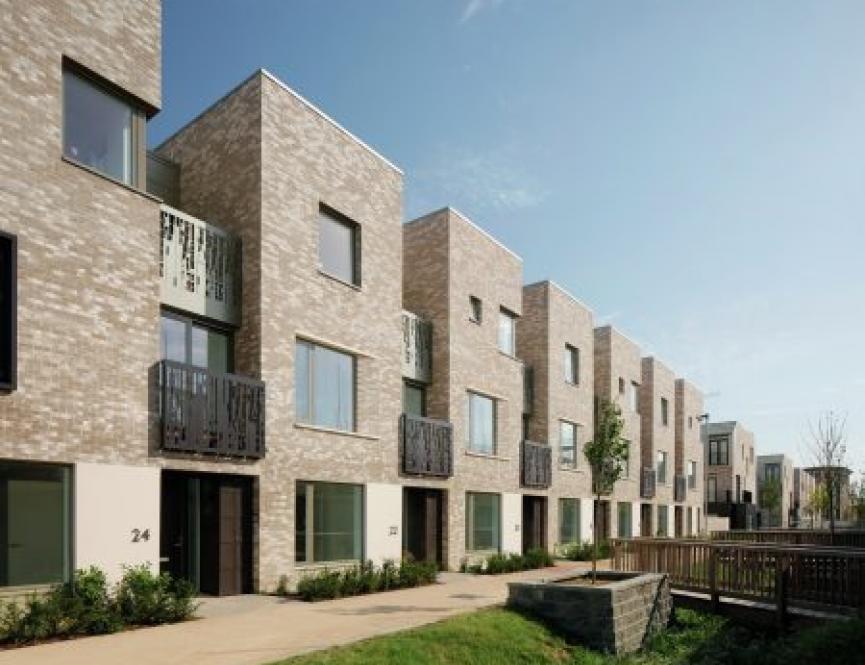 Making sustainable living the new normal
We put residents' quality of life at the forefront of our design. Knights Park, winner of the Eco-living award at the Evening Standard New Homes Awards 2019, has been built to Code for Sustainable Homes Level 5, and includes:
 Mechanical ventilation and heat recovery (MVHR) installed within each home. The MVHR units take heat from stale air from the house, particularly from kitchens and bathrooms and use it to warm fresh, filtered air bought in from outside, reducing the demand on the heating system and creating a healthy internal air quality.
Solar photovoltaic (PV) panels are included on each house at Knights Park, and for apartments the panels are located on top of each building. The solar PV panels on the apartments are used to provide lighting and power for communal areas.
We have also implemented a range of development-wide initiatives. We have a rainwater harvesting and sustainable urban drainage (Sud'S) system, one of the largest systems in the UK, which recycles rainwater through a combination of drainage features including green corridors, permeable paving and swales. The water collected is filtered and treated with ultraviolet light and chlorinated before being pumped back into the development.
An innovative underground refuse system negates the need for wheelie bins, reduces the number of costly, energy consuming collections (as well as promoting recycling), and   automatically signals the collection company when it is 80% full.
Building Performance Evaluation (BPE) to test sustainable standards and promote continuous improvement
Virido is a collection of zero-carbon homes in which we tested our sustainable design prior to building the complete development. We asked a young family to live rent and bill free for 12 months, and in return they provided regular feedback on the performance of the sustainable features in their home.
Image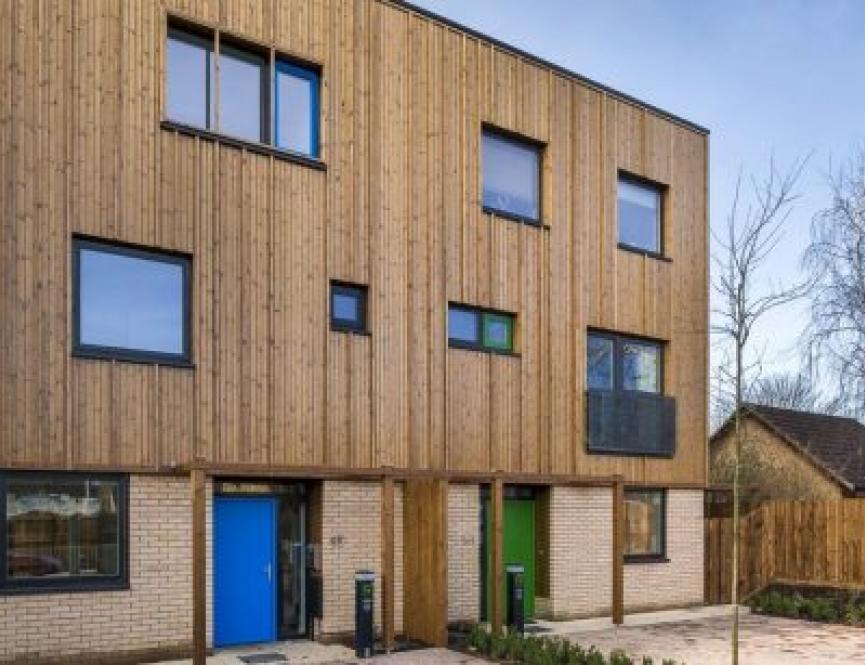 As a result of their feedback we adapted the MVHR specifications to make it more effective and quieter, modified  the glazing to reduce the potential of overheating in summer and included a clothes drying cupboard in place of the originally planned  low level heater with rapid ventilation.
With average savings of 64%, heating bills were dramatically reduced compared to the average UK home and conventional new build homes.
We implemented a building performance evaluation (BPE) programme which tested the buildings both prior to and post occupancy. This maximised learning and improvement and incorporated feedback loops throughout the entire construction process.