Hill and Inside Housing host social housing roundtable!
Image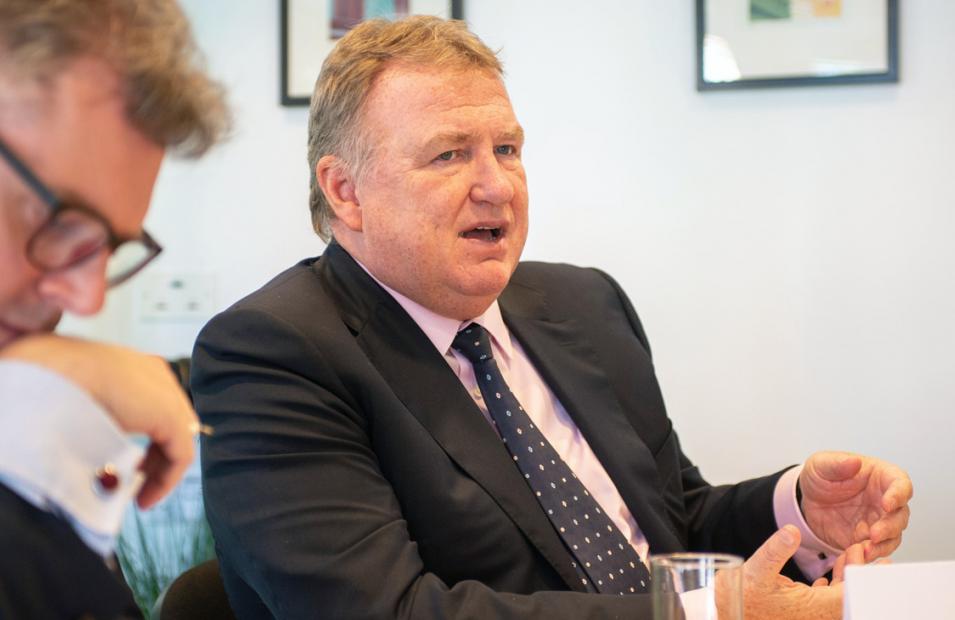 Recently, Inside Housing hosted a roundtable sponsored by Hill to explore what local authorities and registered providers might consider when tackling the challenges surrounding procurements, recruiting partners to work with, and harnessing the skills needed in order to become a successful social landlord for the future.
The challenge of reaching the government's target of building 300,000 homes a year has been well documented – with many councils entering into joint ventures, the question was asked: what are the necessary qualities for relationships to produce good-quality homes?
Cambridge Council has a lot of stock that was built in the 1950s and '60s that now needs repair and refurbishment. Should this be the priority, or building new homes? This is the question we're trying to answer. And it's not simply about housing people – once more properties are built, there is significant impact on infrastructure, such as new roads and bigger schools being needed.
Claire Flowers, head of housing development agency at Cambridge City Council, is presently building 500 council homes
Hill is working with Cambridge City Council in an innovative joint venture, known as the Cambridge Investment Partnership, to create 500 new council homes across the city.
The skills for the project come from Hill and at the council, we're making sure it is delivered. We need both sides of the partnership.
Claire Flowers
Recently, one particular site we procured between us and both invested in, from start to finish, took 14 months for 100 units. Pace and keeping the momentum are critical – this also reduces the cost across the supply chain.
Andy Hill, chief executive of Hill, says he can see the pace of delivery stepping up in Cambridge, in its partnership with the council
Ms Flowers adds that the council has worked at reducing the time at planning and it's helped to have a contractor on board from the start.
Since I've been working in housing in London, we've been talking about how to deliver at volume and we've not got it right until now, when we've talked collectively. We're being extraordinarily ambitious, intending to build 27,000 homes over the next 15 years. I'm interested in how we can get additionally out of our sites and we can only do that through partnerships.
Waltham Forest Council has had similar conversations, says Jennifer Daothong, commercial director – housing delivery at the north-east London borough
To achieve the number of homes for Waltham Forest's growth, community and infrastructure, such as a new train line, need to be considered.
In addition, we're looking at redundant car parks and what they are next to, to see who we can work with to bring forward available land.
Ms Daothong
Existing stock is our biggest problem. We need to be mindful that we're not building on lots of infill sites that will stop us from doing something better with existing sites. It's about getting the mix right. We need great housing and to enhance the existing area so that everybody benefits.
Stuart Davis, Director of New Homes at Southwark Council.
If we're looking to lease homes for the next 40 years then we have to think about quality and sustainability. It's an exciting opportunity. Local authorities need to choose partners who are better aligned longer term and more patient in looking for revenue.
Peter Gladwell, Head of Public Sector Partnerships at Legal & General.
We're making places now, not just building houses. There's more mixed use as well as mixed tenure. We're building for a different society.
Andy Hill