The Woodside Grove collection launches at our exclusive Muswell Hill development
Image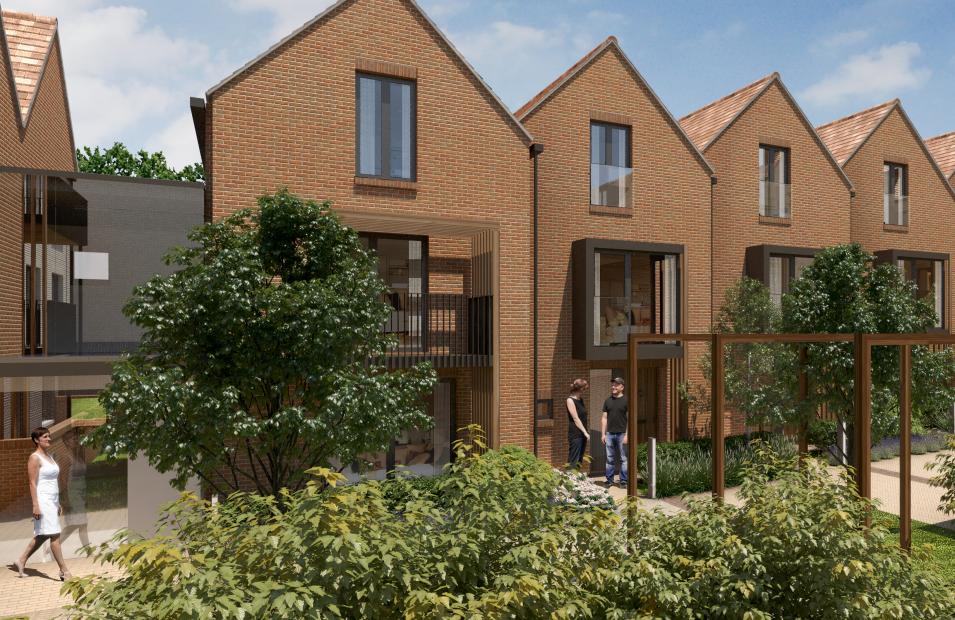 We are thrilled to announce that our Woodside Grove collection has launched at Woodside Square, our Muswell Hill development with Hanover.
The new homes, which are primarily available for over-55s, will comprise 34 homes, which are made up of seven terraced houses and 26 apartments, including three duplexes.
Designed to reflect the area's leafy suburban character and semi-rural surroundings, each of the homes benefit from beautiful green views. Our apartments in particular have been built to ensure those green-fingered residents over 55 can indulge their passion, with raised beds placed outside of their homes, ready for them to use. Made up of three blocks, Clarke House, Blomfield House and Willmott House, each home at Woodside Grove, whether it be a duplex or one, two or three bedroom apartment, has been individually created to provide a unique villa look. Each home comes complete with underfloor heating, perfect for the colder months, while the spacious balconies provide the perfect area for those looking to dine alfresco in the summer.
A 'common house' can also be found in Clarke House, which is ideal for residents looking to hire space for a special event, be it a birthday, conference or function. A fully furnished guest room is also located here for residents in need of some extra space should family or friends want to pop by.
Our townhouses will also be available to families looking to settle down in this highly sought-after and truly tranquil area of North London. Alexandra Palace, the magnificent Grade II listed Victorian building, is just a short walk from the houses where all the family can enjoy the fantastic array of activities the venue has to offer; including food festivals, ice skating, boating and tree climbing. The area's famous Farmers Market also takes place here every Sunday, which is great for residents looking to stock up on fresh produce for the week ahead.
Prices at Woodside Grove range from £575,000 for a one bedroom apartment up to £840,000 for a two bedroom duplex apartment, while the three bedroom houses will be available from £1.43 million. On-site concierge services are included for all residents. New homes in this area do not come to the market often so be sure to get in touch with the sales team at Savills today on 020 3320 8220 or visit www.woodsidesquare.co.uk for more information.