Marking the completion of our first Cambridge Investment Partnership development, Anstey Way!
Image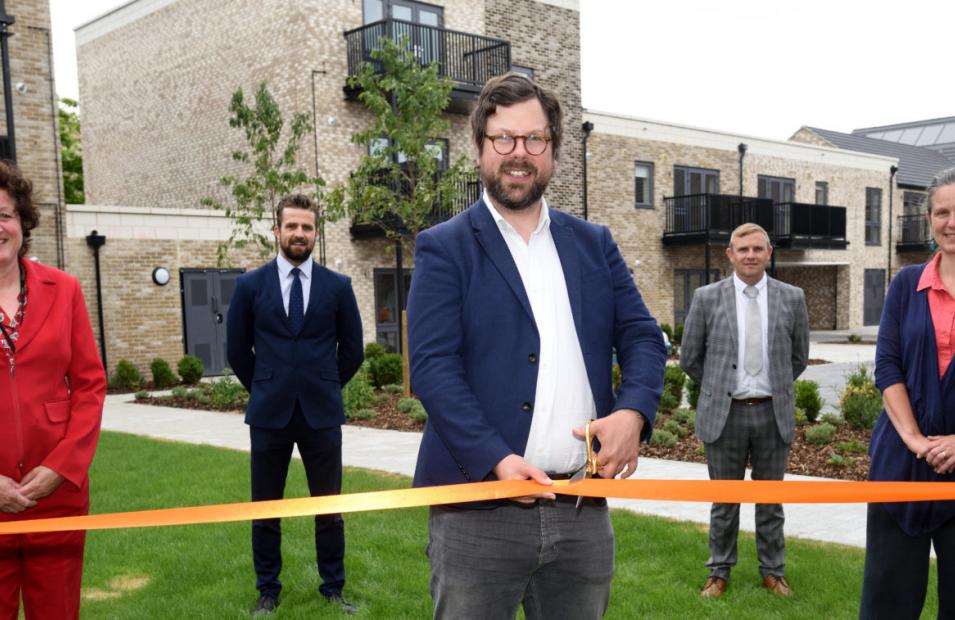 Anstey Way is the first completed development for the partnership which was established three years ago in a bid to tackle the housing shortage across Cambridge. The development has replaced 26 aging council homes that were previously on site with 56 one, two and three bedroom council rented apartments for local residents.
Anstey way also saw the delivery of the first 'Housing First' properties in Cambridge – a pioneering new deal between Cambridge City Council and Cambridgeshire County Council to provide homes for rough sleepers in the city, and create a quicker and more effective route out of homelessness. The properties comprise of a one bedroom flat and a ground floor wheelchair accessible flat.
We are delighted to have our first occupations at Anstey Way, a site which was previously occupied by poor quality council bungalows and flats which no longer met the standards expected, transformed into much needed, high quality council rented homes. This milestone means a huge amount to us as a business working in partnership with Cambridge City Council to tackle the housing need in the City and these new homes will enhance the quality of living and lifestyle for existing and future residents for years to come.
Tom Hill, Director of Hill
It is an honour to mark the completion of the first CIP development in Cambridge. This partnership with Hill has enabled the Council to accelerate its plans to build badly-needed council housing in the City and these 56 new homes are just the start of our programme to deliver 500 new council homes by March 2022, with 480 council rented homes already granted planning.
Cllr Richard Johnson, Executive Councillor for Housing for Cambridge City Council and CIP board member
Sustainability is also key at Anstey Way and include energy saving features such increased insulation to reduce heat loss and energy bills, solar photovoltaic panels and battery storage to generate electricity to light the communal areas. £125,000 has also been allotted to local play areas, parks and sports centre and CIP has allocated £35,000 towards two public art commissions.
Learn more about the Cambridge Investment Partnership here.
Image