Hill restores historic barns using the latest technology
Image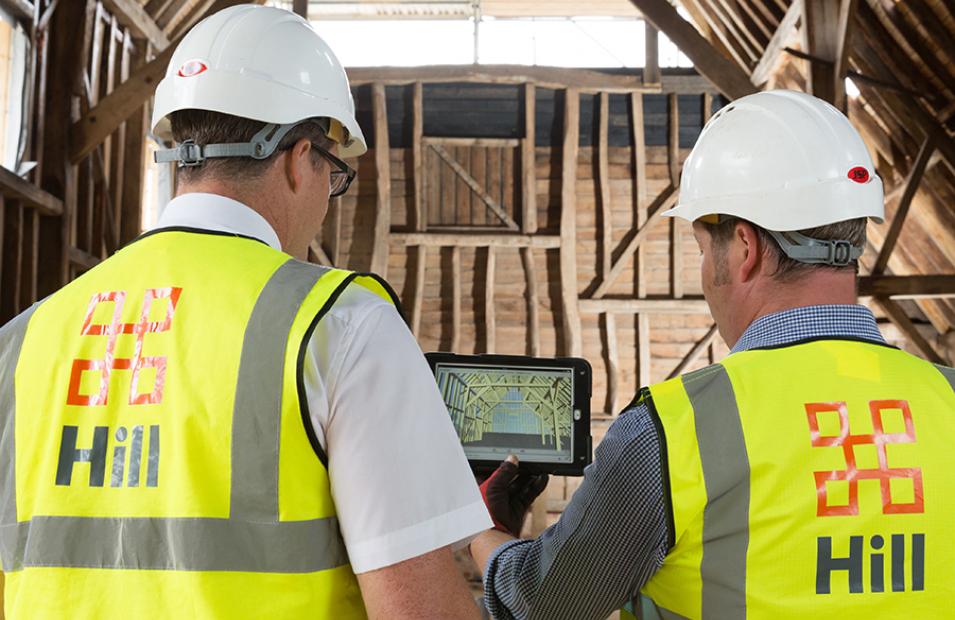 We are very excited to be using state-of-the-art technology to refurbish our Cambridge development, Anstey Hall Barns.
Here we are refurbishing eight historic barns located within the grounds of Anstey Hall, a Georgian country house in Trumpington that will not only be transformed into beautiful four and five bedroom homes with traditional materials, but will be done so using a range of cutting edge techniques.
The latest technology includes Building Information Modelling (BIM) software and laser point scanning, which help our site team to restore these historic buildings more efficiently and precisely – something which is essential on heritage projects.
Although BIM and drone technology is often used on modern residential developments in London, we are very excited that Anstey Hall Barns is one of the first examples of the technology being used on a restoration project.
As part of our use of BIM, the team have employed drones to fly above the site to take images, which are transferred onto the team's iPads, along with drawings and other important site documents. This means that our team has the best information to hand but it also ensures that no time is wasted by having to walk back to the site office to check their papers. This saves each member of the team working at Anstey Hall Barns up to two hours every day, which means we can build these beautiful homes much more quickly.
These converted barns will launch in the New Year, with guide prices starting from £1,250,000. To register your interest now, call our sales team on 0808 168 7900 or email us on [email protected].