What a load of rubbish! Celebrate recycle week with Hill
Image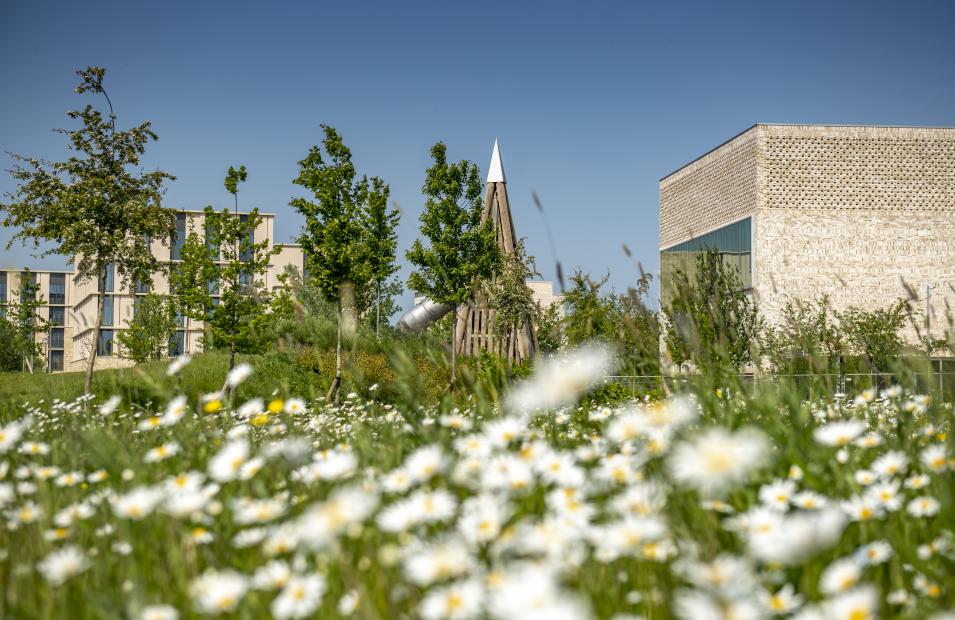 With rampant wild fires, destructive coastal flooding, or high levels of air pollution, we are all becoming increasingly aware of the consequences of our way of life on the environment. However, there is still a lot that we can do to fight back against global warming. The UK's Recycle Week is running from the 20th to the 26th of September this year, and we are sharing how the environment is carefully considered when designing our award-winning homes.
What is Recycle Week?
Recycle Week is a national event that aims to encourage the public to be better at recycling. Everyone is encouraged to get involved, from the government and big brands to trade associations and the media. Each year the event has a theme, and now, in its 18th year, the theme is 'Step it Up This Recycle Week'. Many of us already perform small but powerful acts that will help us tackle the climate crisis, but this week is a chance to do even more.
Sustainable Hill Homes
While Recycle Week may focus on recycling, there are plenty of other ways to live more sustainably. The aim is to tackle the climate crisis, and we believe that the best place to start is at home. Designing eco-friendly properties is at the centre of our vision as we aim to be a leader in exemplar sustainable homes.
To celebrate Recycle Week, we take a more in-depth look at some of our developments and how we have incorporated elements of sustainable living for residents.
Image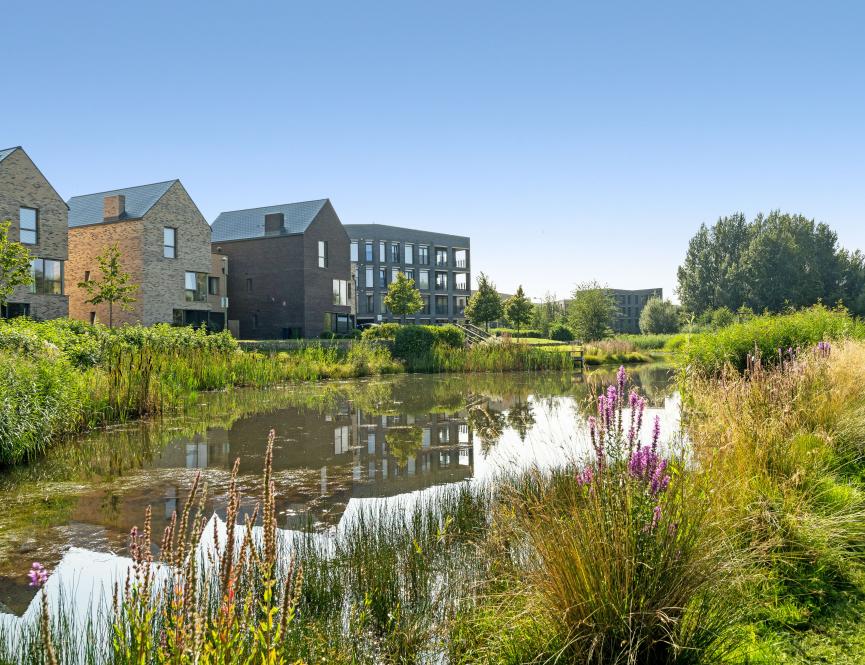 Image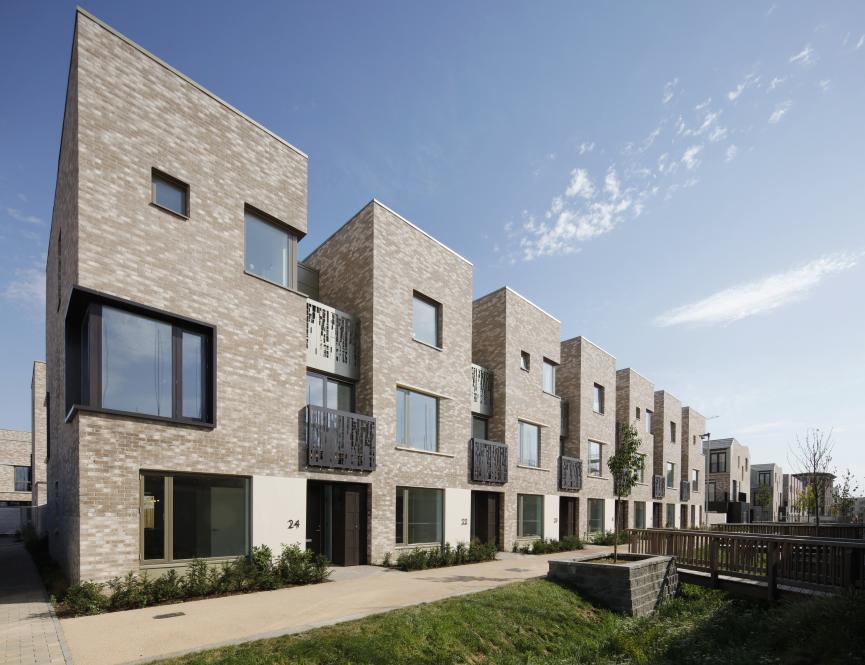 Recycle. Reuse. Renew.
Situated in an ambitious new community in Eddington, homes at Knights Park have been carefully designed to encourage residents to recycle as much as possible. With integrated kitchen bins that feature separate compartments for domestic recycling, ensuring waste is correctly disposed of is a breeze.
Some homes also benefit from compost bins that generate nutrient-rich compost that will help plants thrive. Underground waste chutes have also replaced traditional wheelie bins in an innovative waste disposal system - the largest of its kind in the country. Under each stainless-steel bin is an underground container that collects waste and recycling, which reduces the number of costly and energy-consuming collections, and promotes recycling.
Chutes are located less than 50m from a resident's front door and are placed on top of the underground sealed container – and the clever bit is they automatically send a signal to the collection company when the container is 80% full!
Green Energy
Lampton Parkside in Hounslow is a stunning collection of apartments and houses perfectly positioned to combine green surroundings with urban living.  At Lampton Parkside, we have focused on reducing our dependence on polluting fossil fuels. Homes at the development enjoys solar panels that provide a clean, renewable energy source for communal areas.
Generating renewable energy is not the only way to use energy more sustainably - it is also essential to reduce our energy consumption. For example, our stylish homes at Marleigh in Cambridge enjoy good-quality insulation, ensuring they remaining toasty all year round. Luxurious double-glazing also ensures that the homes keep the heat in whilst also maximising security.
Image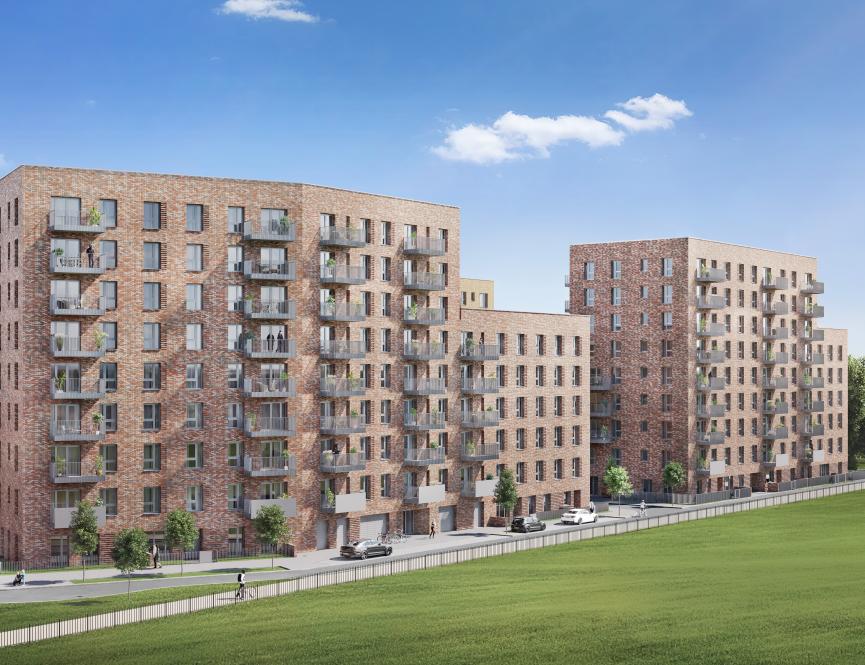 Image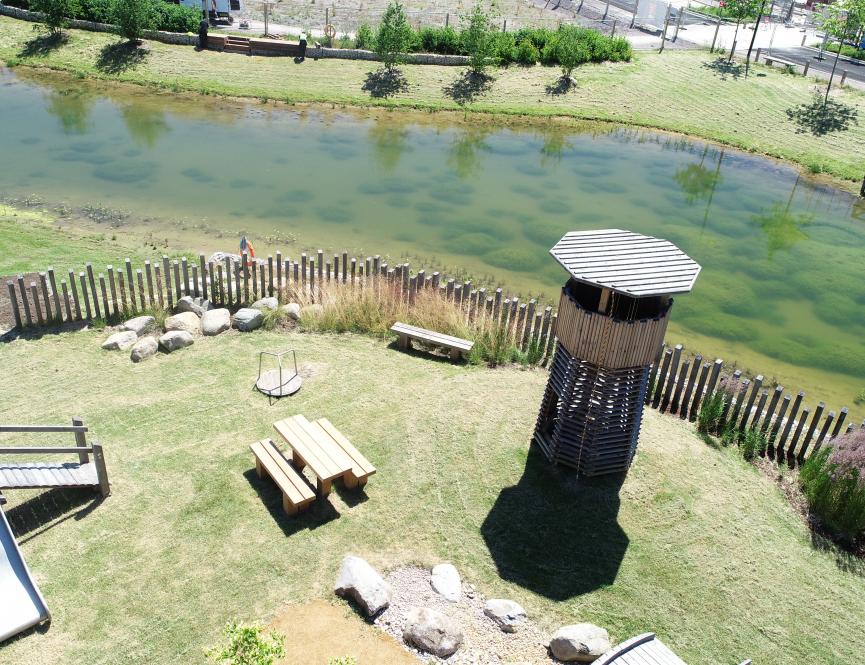 Nurturing Nature
Oxford's stylish neighbourhood Mosaics enjoys beautiful green spaces that are carefully curated to promote a diverse range of flora and fauna. The Bayswater Brook and the onsite Linear Park are integral parts of the site's design, providing a tranquil space to explore whilst benefiting the planet.
Lampton Parkside is also a peaceful haven for a variety of fascinating creatures. Bird and bat boxes deliver safe habitats for nesting and roosting, making these homes ideal for avid bird-watchers. The site also benefits from the recent planting of over 165 trees and a stunning wildflower grassland adored by bees and butterflies!
Eco-Explorers
Those hoping to explore their new surroundings without generating pollution from petrol cars will be delighted with the inclusion of electric vehicle charging on all homes at the Marleigh. There is no need to compromise on comfort with electric cars providing convenient travel and eliminating gas emissions.
Alternatively, cycling and walking more is another way to cut your carbon footprint. Our properties at Mosaics are linked to an expansive network of cycle routes that provide the ideal way to explore the city. Cycling is great cardio exercise and helps keep you fit and healthy!
Image