Rectory Park estate is the real winner in cricket match marking key milestone!
Image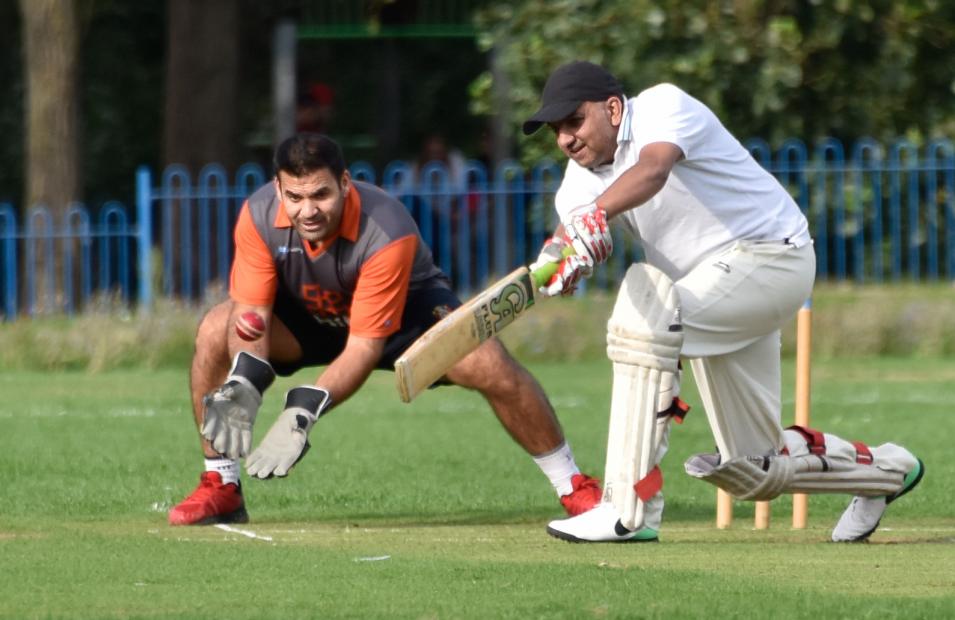 Last week, we were delighted to take part in a cricket match against Network Homes to mark the commencement of the final phase of new homes at Rectory Park in Northolt, West London.
We have been working with Network to regenerate the Rectory Park estate since 2012. When completed, the estate will provide a total of 449 new homes alongside a new community centre and beautifully landscaped outdoor spaces and play areas for residents to enjoy.  The first three phases of the regeneration have been built and we have now started construction for the final 152 houses and apartments. Rectory Park originally housed a mix of 1950s and 1970s buildings, and the redevelopment has almost doubled the number of homes available.
Located on the Rectory Park playing fields, the match opened with Network batting with their opening partnership proving difficult to out before guest player Alice Contardo from BPTW took the first wicket. Network continued to bat well, building a good score with only two more wickets falling in their 20 over innings.
Hill were set a target of 119 runs which looked like a tall order after losing a few early wickets – however a solid partnership from Dipesh Pindoria, a site manager at Rectory Park, and Nick Arnold, a trainee estimator, kept Hill in contention. Nick played some wonderful shots and Dipesh made a dive for the crease as to not be run out. Heading into the final few overs, Nabil Shah (pictured above), a site manager at Rectory Park and fellow Rectory Park resident, stepped up to the wicket and runs continued to build. However Hill still required 18 runs from the final over to win the match.
With the target set, Nabil carried Hill to victory scoring 21 from the final 5 balls with 2 sixes, 2 fours and single, giving Hill a total of 121 runs.
In true cricket style, both Network and Hill teams enjoyed a post-match tea in Rectory Park's new community centre, which rounded off an enjoyable evening.
Jamie Hunter, Development Director at Hill, said: "We are extremely proud of the new homes we have delivered for residents with Network Homes and the Council, and the cricket match was a great way to celebrate the hard work carried out by the team. It is one of a number of events we have held over the years to help foster a collaborative approach and ensure we work together to deliver for the local community. After all, it was the Council and residents who put their trust in Hill and Network to deliver this important project for them and we are immensely proud of the work we have done to date.
"We are looking forward to strengthening our relationship further with the local community and Ealing Council as we continue work at the Seasprite Close development located adjacent to Rectory Park. This development will provide a further 92 new affordable and private sale homes to the area including a mix of maisonettes, townhouses as well as one, two and three-bedroom apartments."
Tim Goodwin, Regeneration Manager at Network Homes said: "The cricket match was fantastic fun and a great way to mark a key milestone in the regeneration of Rectory Park. Of course the real winners here are the residents of the estate whose lives are being transformed by quality new homes and a much improved neighbourhood.
"We've always ensured residents were at the heart of this project since the start and they were consulted with extensively on the design of the new homes, landscaping and play areas."
Simeon Abraham, Regeneration Manager for Ealing Council, said: "This is another positive milestone in the continuing partnership between the Council, Network and Hill which has supported Ealing's regeneration strategy for Northolt."
To find out more about our regeneration experience, please click here: https://www.hill.co.uk/partnerships/regeneration/