Mayor of London pays visit to award-winning Agar Grove Estate!
Image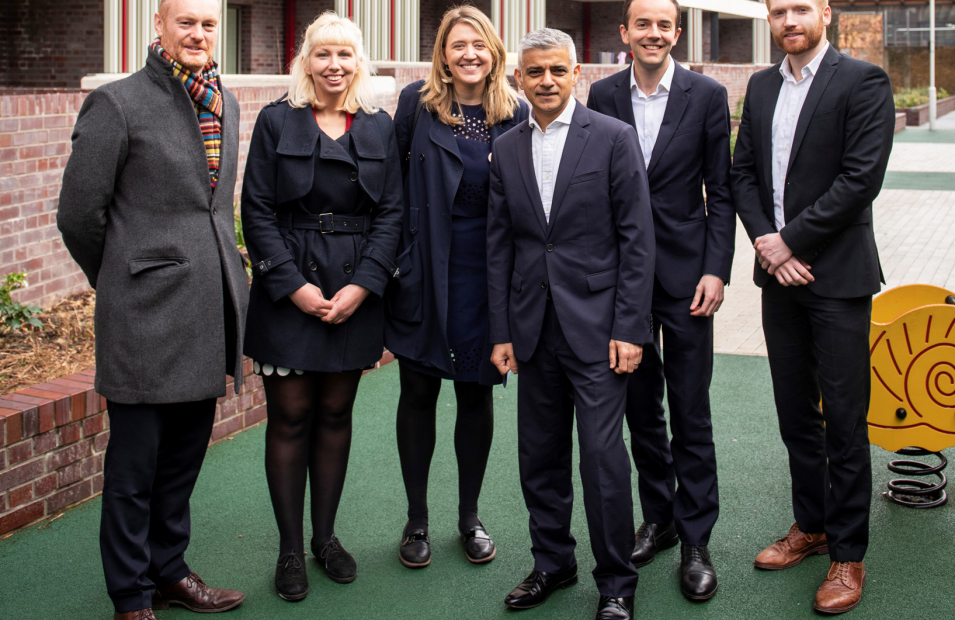 Our Deputy Chief Executive, Greg Hill, and Development Director, Jamie Hunter, were delighted to welcome the Mayor of London, Sadiq Khan, as well as James Murray, Deputy Mayor for Housing and Georgia Gould, Leader of the Council at the London Borough of Camden, to meet residents following the completion of the first phase of redevelopment at the Agar Grove Estate in Camden.
The development, which is the largest project in the London Borough of Camden's Community Investment Programme, saw Hill deliver the first collection of completed homes to residents who lived in the existing estate.
The Mayor enjoyed a tour around Agar Grove before being invited to view one of the new completed homes, and speak to residents about life in the estate.
All of the completed homes are Passivhaus certified to a gold standard, and the entire development is set to be the largest Passivhaus development in the UK. Passivhaus is a sustainable standard which requires extremely high levels of insulation and air-tightness to reduce outgoings for residents, minimising fuel poverty. Each home also has a Mechanical Ventilation Heat Recovery system which ensures clean and filtered air is circulated and keeps the properties at a pleasant temperature year-round.
Earlier this year, Agar Grove was awarded with two accolades from the London Planning Awards, being named winner for both The Mayor's Award for Sustainable and Environmental Planning, and The Mayor's Award for Good Growth.
Find out more about our work in partnerships in the public sector and our sustainable developments on our website.
Blog image from left to right: Jamie Hunter (Development Director, Hill), Michelle Christensen (Senior Development Manager, Camden Council), Cllr Georgia Gould (Leader of Camden Council), Sadiq Khan (Mayor of London), James Murray (Deputy Mayor for Housing) and Cllr Danny Beales.