Hill achieves coveted 5 star status!
Image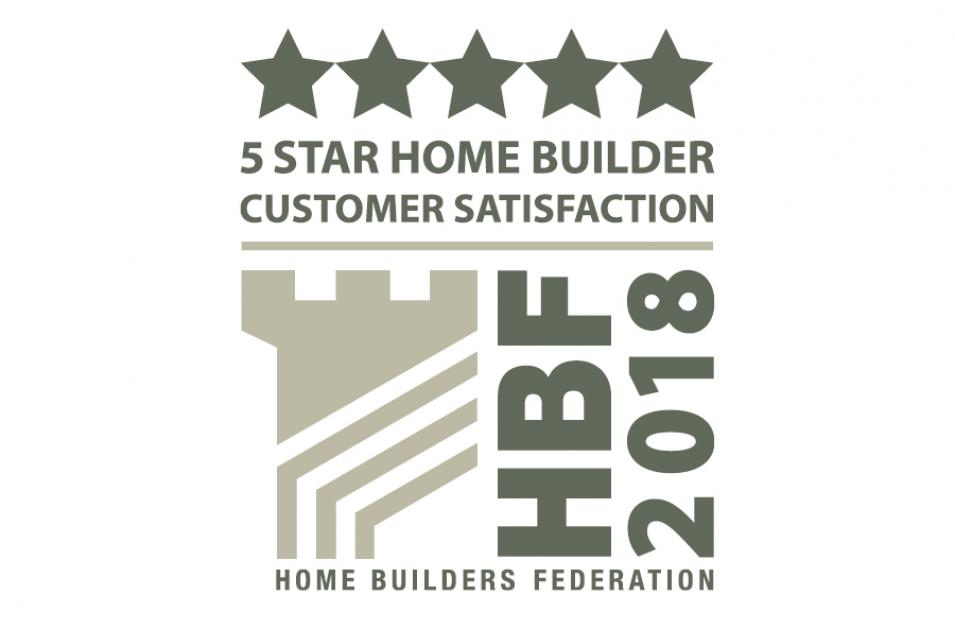 We are delighted to announce that we have achieved the coveted and respected five star status from the Home Builders Federation (HBF) in their annual customer satisfaction survey, reinforcing our commitment to providing the best customer service possible.
The independent survey is undertaken by the HBF annually, and is seen as an industry benchmark for customer service. The HBF is the representative body of the home building industry in England and Wales, and introduced the survey in 2005 to improve standards within the industry.
The 5 star rating is reserved for companies where over 90% of customers would recommend them to a friend, and we are thrilled to have achieved this accolade.
We are extremely proud of this achievement, which recognised our continued commitment to build high quality, distinctive homes whilst also providing excellent service to our customers. There has been a huge focus on issues around customer service in the wider sector over the past year, so to receive this coveted achievement shows that the processes and procedures we have in place are meeting and exceeding our customer's expectations and demonstrates their trust in our product.
Andy Hill, Chief Executive at Hill
The 5 star rating is set to kick-start an exciting year for us – in addition to working across Cambridge, Oxford and London on flagship developments including Athena, Mosaics and Fish Island Village, we also have a pipeline of 3,300 homes across London and the South East of England.
To learn more about our new homes, visit the 'New Homes' section on our website today – alternatively, learn more about our how we provide our customers with the best possible service with our customer journey here.