Welcome to our 2019 intake of Management Trainees!
Image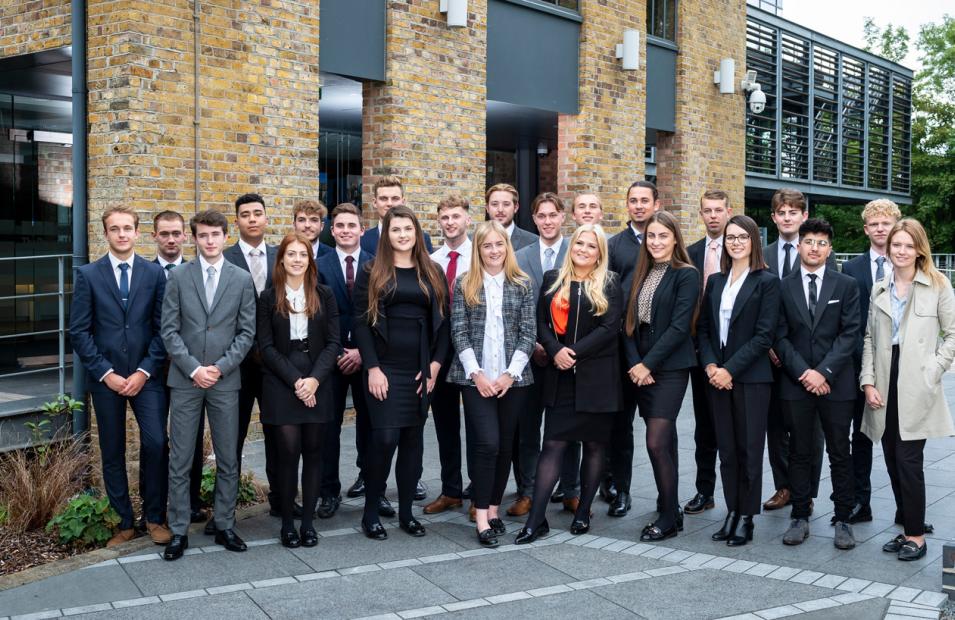 This month, we were delighted to welcome a total of 23 Management Trainees to Hill!
The addition of our new intake bought the total amount of trainees we have welcomed over the years to over 200, since the programme's launch in 2003.
The new intake will be training across the company in various roles such as site managers, technical coordinators, estimators and contract surveyors.
Throughout their first year with us, our new Management Trainees will rotate throughout different departments in the company so they can understand how various teams work. They will then be able to take this knowledge into their new permanent role.
At Hill, we are dedicated to developing the next generation of talent with the programme, which helps to create exceptional professionals in the housebuilding industry. The programme enables young people to gain critical industry skills whilst being paid a competitive wage and working towards a BSc (Hons) degree in their field.
We look forward to seeing how our new employees progress their construction careers with us!
Find out more about the Management Trainee Scheme on our website.