Our zero carbon homes launch this week at Virido
Image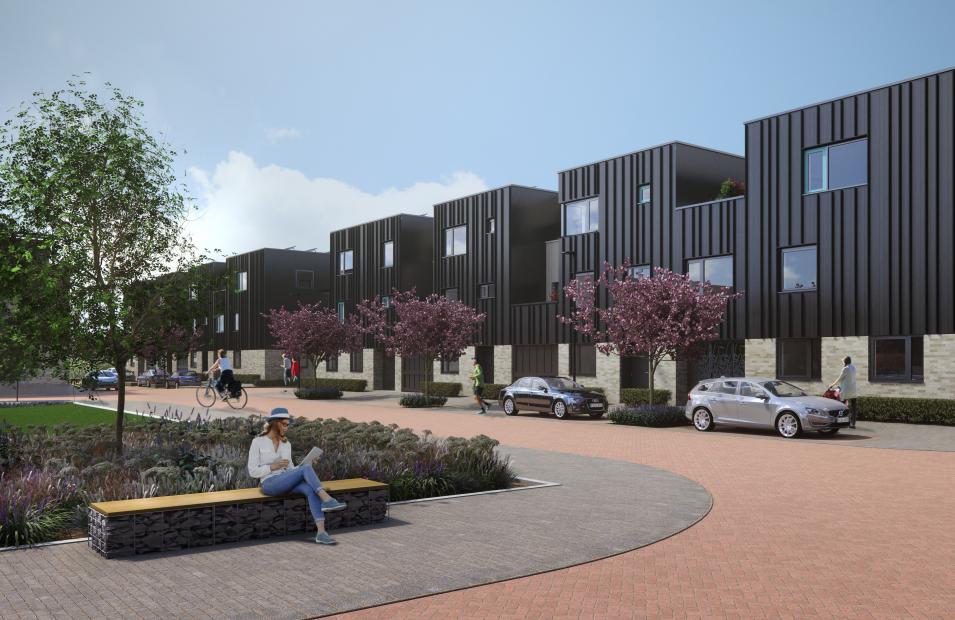 A new house is about much more than bricks and mortar. It's about creating a home and a lifestyle that residents will love for years to come. And as people begin to embrace a greener approach to life, we have the perfect homes to suit their needs!
We will be launching a range of homes, including two-bedroom apartments, three-bedroom duplexes and four-bedroom townhouses, which offer residents the choice of a more eco-friendly lifestyle in a vibrant new community.
Available to reserve from this week, the Virido development is split into eight separate and unique Quads centred around a communal garden space, each comprising 23 homes.
Located in the heart of Great Kneighton on Cambridge's fringe, our Virido homes mirror the iconic layout of the University of Cambridge's historic colleges and are packed full with the latest 'planet-saving' technologies, including green roofs and rain water harvesting. These measures will allow Virido residents to enjoy a consistently comfortable and healthy living environment without the hefty fuel bills associated with conventional homes.
Technology used in the Virido homes were trialled as part of our 'Be Zero' Concept House experiment, in which the competition-winning Rayner family lived in a prototype Virido home for a year, bill and rent free. The family tested the eco-home's sustainable features over the course of twelve months, which provided us with vital information for the project team designing the main Virido development.
The wider Great Kneighton neighbourhood combines the benefits of living within one of England's most historic and vibrant cities with the convenience of modern living, including a new community and health centre, two new schools, and a range of shops and cafes.
Prices at Virido start from £350,000 for a one bedroom apartment. For further information or to register your interest, please call the sales team on 01223 792555.