Invest in your future with our Management Trainee Programme!
Image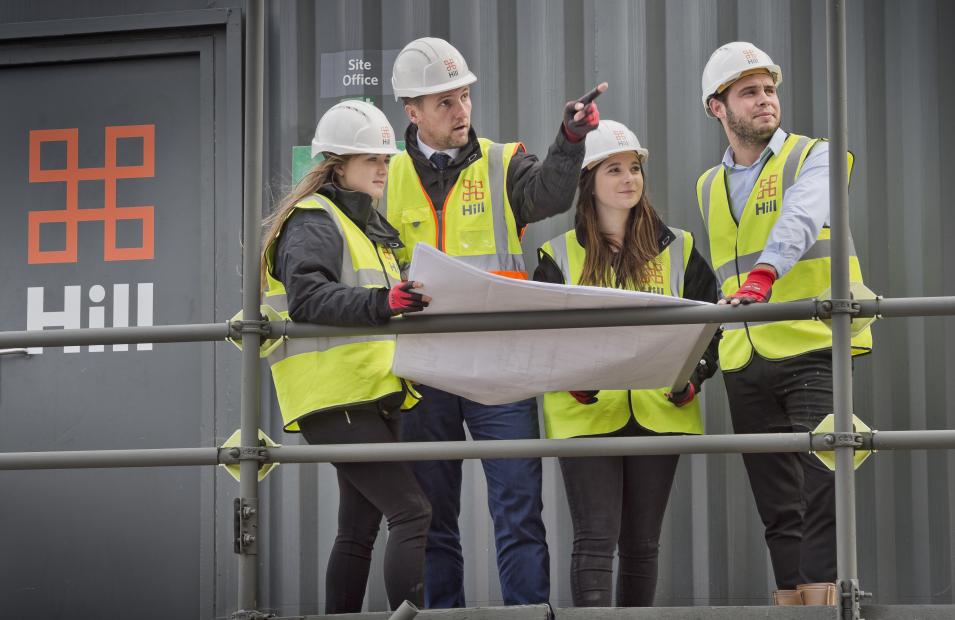 Hill's Management Trainee programme invests in the future of the construction industry, allowing trainees to gain valuable on-the-job experience while working towards a BSc (Hons) degree.
After welcoming our largest intake of Management Trainees to date in 2017, we are proud of our hard work investing in younger generations, and believe that we can provide you with the skills and qualifications needed for an exceptional professional career.
Housebuilding is one of the UK's largest industries, and as an award-winning housebuilder we believe that trainees are the future of the company. Since launching our Management Trainee Programme in 2003, we have welcomed over 160 trainees to the business. Additionally, in the last three years over 50% of our graduates achieved First Class Honours.
The programme spans across five years, and allows trainees to train as Site Managers, Contract Surveyors, Estimators and Technical Coordinators.  You will be enrolled on an accredited degree course and work towards your degree while earning a competitive salary. During term time, you will work four days a week alongside experienced employees and will attend university on the fifth day.
We will also assign you a mentor to guide and assist you with career progression, and during your first year at Hill you will rotate through a variety of departments within the company.
As well as gaining hands-on training and on-the-job experience, you will have the opportunity to be rewarded with annual pay rises. You can also benefit from a company car and fuel card as your career progresses.
We are now recruiting the following roles for September 2018:
Trainee Contract Surveyors (all regions)
Trainee Site Managers (all regions)
Trainee Estimators (Waltham Abbey)
Trainee Technical Coordinators (all regions)
To find out more about the Management Trainee Programme and for information on how to apply please visit our Management Trainee Page.