Hill wins at Wembley!
Image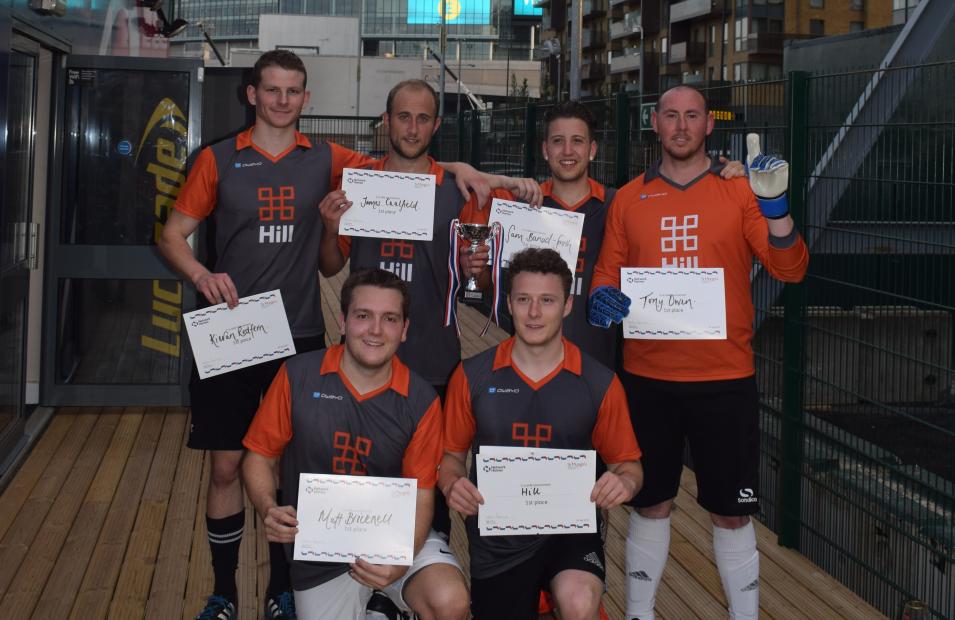 Earlier this month, members of the Hill team entered into Network Homes' 5-a-side tournament, as part of their fundraising efforts for St Mungo's charity in aid of working to help end homelessness.
Staged at iconic football ground Wembley Stadium, the Hill team were inspired by their setting and cruised through the group stages, scoring an impressive 24 goals and conceding just 8: winning 8-2, 3-2, 7-1 and 6-3 to secure a place in the semi-final of the tournament. The semi-final was another close match, but the Hill team won against a team from Network Homes 1-0.
Up against construction company Mulalley in the final, the team struggled to find their feet, conceding an early penalty, but our goalkeeper saved the spot kick to keep the scores at 0-0. Mulalley then took the lead, but the team managed to pull back and keep the score at 1-1.  After managing to keep the score at one all, the teams faced off with sudden death penalties, where Hill gained victory and secured the Network Super Cup!
It was a memorable night and all 14 teams competing gave their all, raising over £600 and ensuring that Network Homes' fundraising remains on track for their Cycle ride in September.
Congratulations to all involved, and especially to the trophy-holding Hill team!