Hill partners with Women into Construction!
Image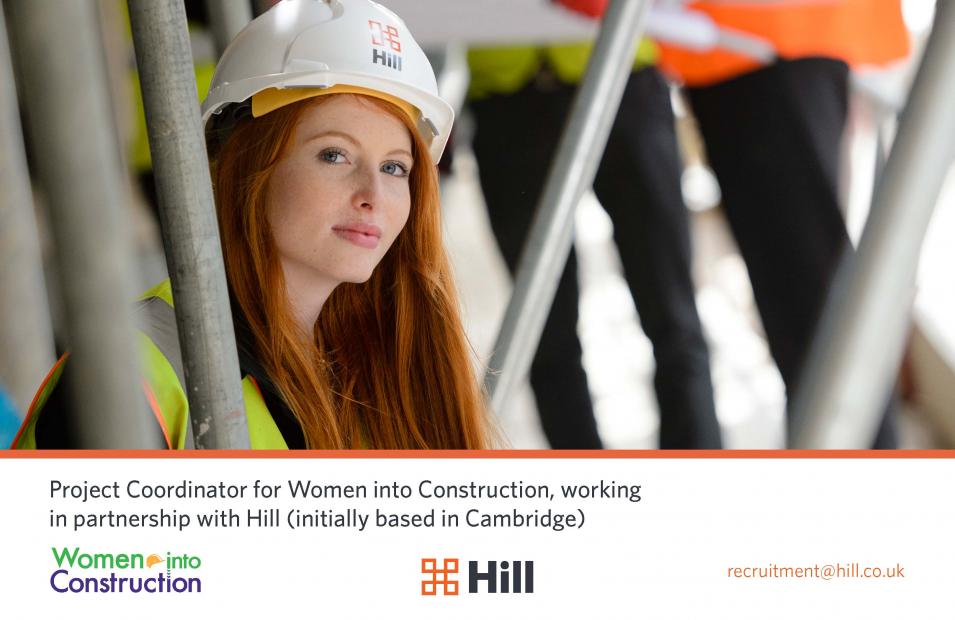 The not-for-profit organisation provides bespoke support for women who wish to or currently work within the construction industry, helping to reduce skill gaps and create a more gender-balanced work force.
Working with referral agencies, local labour organisations, councils and housing associations, Women into Construction find training and opportunities for their clients – they also work with construction colleges and universities to offer additional training and help source opportunities for female students.
As a gold member, Hill will have the support of Women into Construction when organising work placements and employment. We are also thrilled to share that we are offering an exciting new role at Hill in partnership with Women into Construction.
The role, a Project Coordinator based in Cambridge, will be the lead Women into Construction representative in the Oxford/Cambridge corridor, with a varied workload including coaching women on site, meeting with contractors to arrange work placements and raising awareness of female role models to attract women into the industry.
You can learn more about the role and read the full job description on the careers page on our website. To apply for the role, please email your CV and covering letter highlighting your suitability for the role to [email protected] by the close of play Tuesday 12th March 2019.