Hill Bespoke – Utilising tech for historic conversions
Image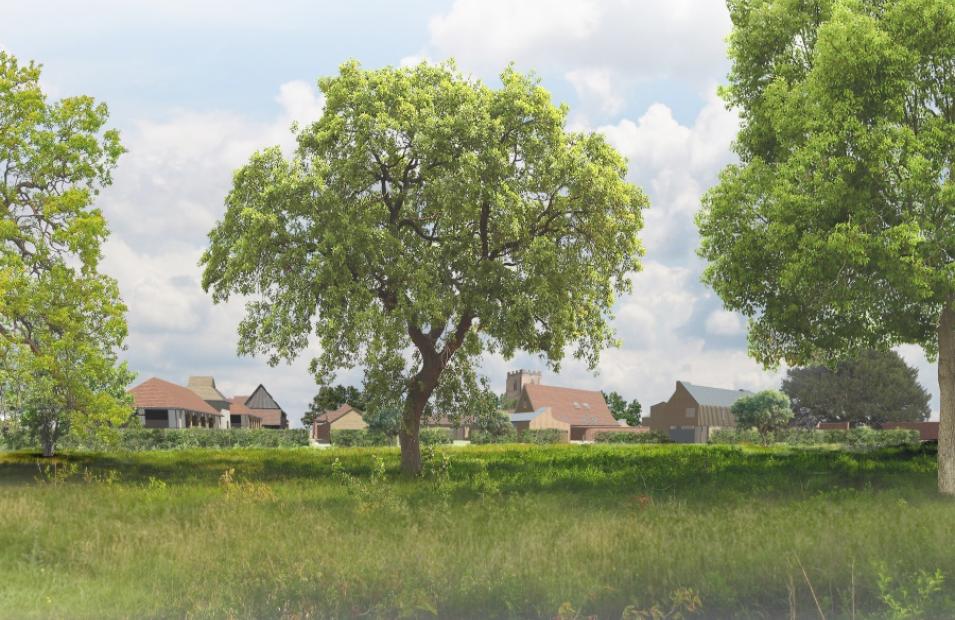 At Hill, we are at the very fore of innovation in construction. Building Information Modelling – known as 'BIM' – is transforming the way our new buildings are designed and built.
BIM means digitising the plans and data that go into the design of a building, and combining them into a single computer model. By bringing this information together online, architects and engineers can better understand how a building will look and act when built – allowing designers to 'design out' problems before a spade goes into the ground.
Hill Bespoke, a new specialist division of Hill, has been set up to tackle the most complex design projects, including the restoration of historic buildings. Using a range of cutting edge techniques, including BIM technology, Hill Bespoke is currently undertaking the restoration of eight historic barns at our Anstey Hall Barns project in Trumpington, Cambridge.
The project will see the refurbishment of the 18th century barns that form part of the historic grounds of Anstey Hall, a Georgian country house. The eight timber and brick barns were once part of the Hall's estate, but have lain empty for decades. Hill Bespoke will now restore and convert the buildings into stunning new homes, along with four new build contemporary properties.
Restoring a building that is 300 years old is a painstaking process, but technology has made it possible for the Hill Bespoke design team to model and test their plans, maximising the potential of the barns. The team have used 'reality capture', lasers that measure the conditions of a structure, to inform the design and approach. It's quicker and more precise than traditional surveying methods, and, once captured, the data is incorporated into the main BIM model for wider use.
As technology advances, BIM and digital modelling will become an ever more important part of designing new buildings. Computer programmes can already use data collected via BIM to spot areas where design efficiency can be improved, and that information can then be shared with every member of a project team. By utilising project management tools like BIM that streamline and simplify construction projects, our site managers are also able to spend more time on site.
You can learn more about Hill's use of BIM at our New Union Wharf development in this video produced in collaboration with the Chartered Institute of Building and our partners Autodesk.
Properties at Anstey Hall Barns will be available from Spring 2017. To register your interest, contact the sales team on 0808 178 9063 or by email to [email protected].