Hill announced as Large Housebuilder of the Year at the Housebuilder Awards 2018!
Image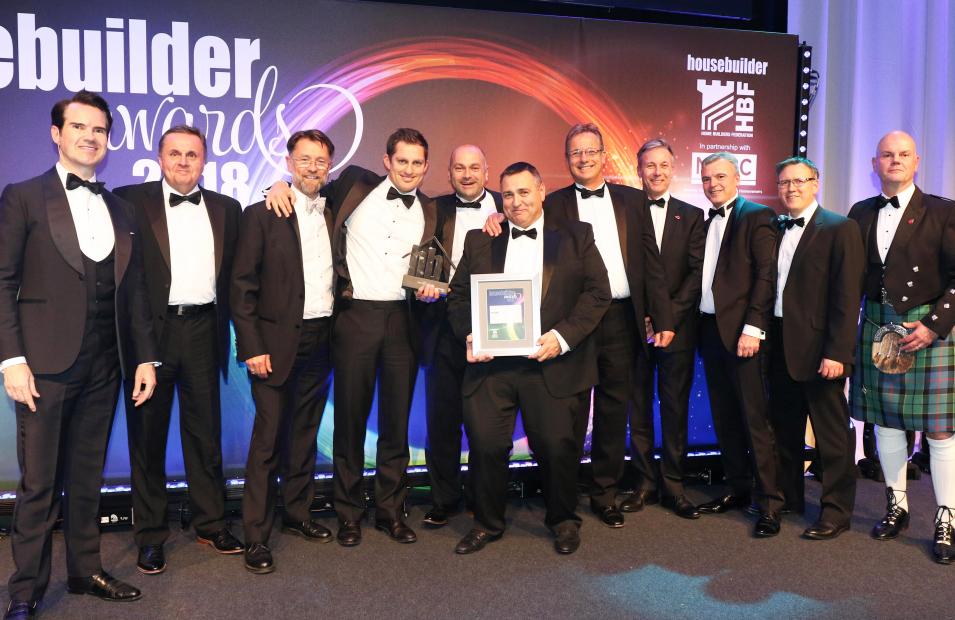 We are absolutely delighted to announce that Hill was announced as the winner for two of the most competitive awards at last night's Housebuilder Awards 2018!
We are extremely proud to be crowned as Large Housebuilder of the Year, a particularly significant achievement as this marks our first award within the large housebuilder category. This award underlines the hard work that our teams continually put in across the company to provide high quality new homes for all of our customers and partners, and we were praised as being "a good company consistently delivering high quality development" by the judges.
Over the last five years we have seen significant growth and have firmly cemented our position as the third largest privately owned housebuilder in the country. We've built up a reputation for delivering high-quality, distinctive homes and this is reinforced by our 5* housebuilder status. Our successful growth of the business has recently prompted two new appointments to our Board of Directors to strengthen our senior leadership team and we also secured a £200 million five year Rolling Credit Facility, which is coordinated by the Royal Bank of Scotland and provided by a club comprising of RBS, Lloyds, HSBC and Santander.
The second accolade we achieved was for Best Design for Three Storeys or Fewer, which was given to Woodside Square in Muswell Hill! The 159 home development, created in partnership with Hanover Housing Association, comprises of a mix of contemporary family houses, beautifully restored heritage properties and age-exclusive apartments.  The judges were looking for excellence in overall design, including aesthetics, suitability for purpose and sustainability in the new homes, and we are thrilled that Woodside Square rose to the top of the 10 finalists to win the award.
To learn more about our previous accolades, visit this link. If you would like to see more about Woodside Square, visit our website or call our sales team on 020 8099 6021!