Students learn the ropes with our Sycamore Gardens site managers!
Image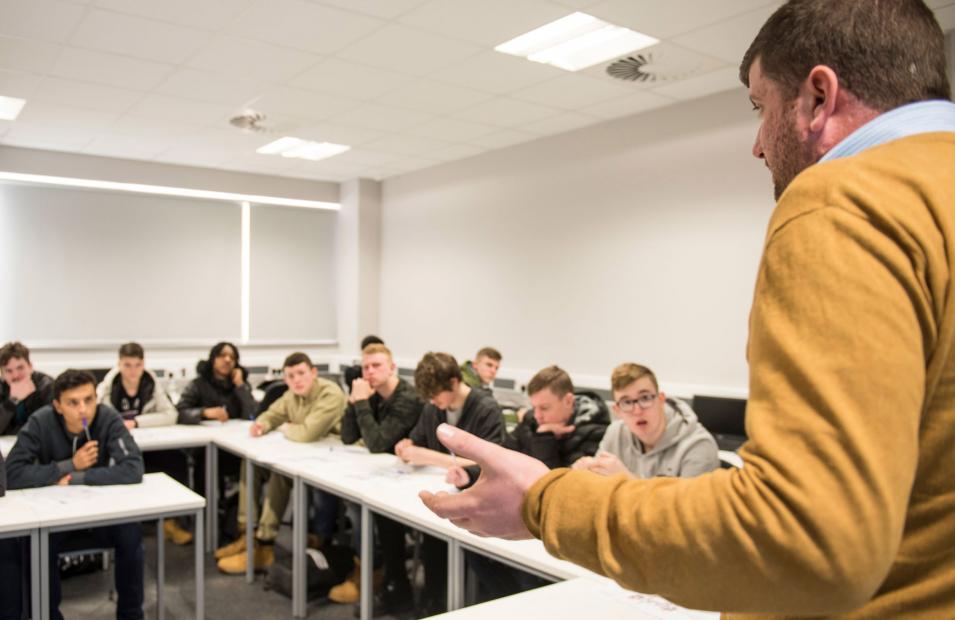 Last week, two of our Sycamore Gardens site managers volunteered their time to give a mock site-induction to students at Nescot College as part of the Employment and Skills Strategy for Clarion.
Our site managers visited a class of year two electricians studying for their diplomas, and gave them a mock-induction that is the standard induction that all operatives would typically undergo. This included understanding the importance of Personal Protective Equipment, completing paperwork for the induction, and carrying out a hazard identification task after the induction to test the class on their knowledge.
In addition to the mock site-induction, the students will also be undertaking work experience for one week, with trades including plastering, carpentry, plumbing and electrical. Ed Morgan, one of the two Sycamore Gardens site managers, explained that volunteering for strategies such as this will encourage a younger generation to join the Housebuilding industry.
The college is situated just two minutes away from Sycamore Gardens, a development of newly built two, three, four and five bedroom homes in Epsom.  The contemporary and stylish homes are set in a tranquil, green location within easy reach of Epsom and Ewell, and have the added benefit of an easy commute into central London.
To find out more about Sycamore Gardens please visit our website or call a member of our sales team on 020 8501 8788. To find out more about working with Hill, please visit our Careers page.