Hill homes pawfect for you and your pet
Image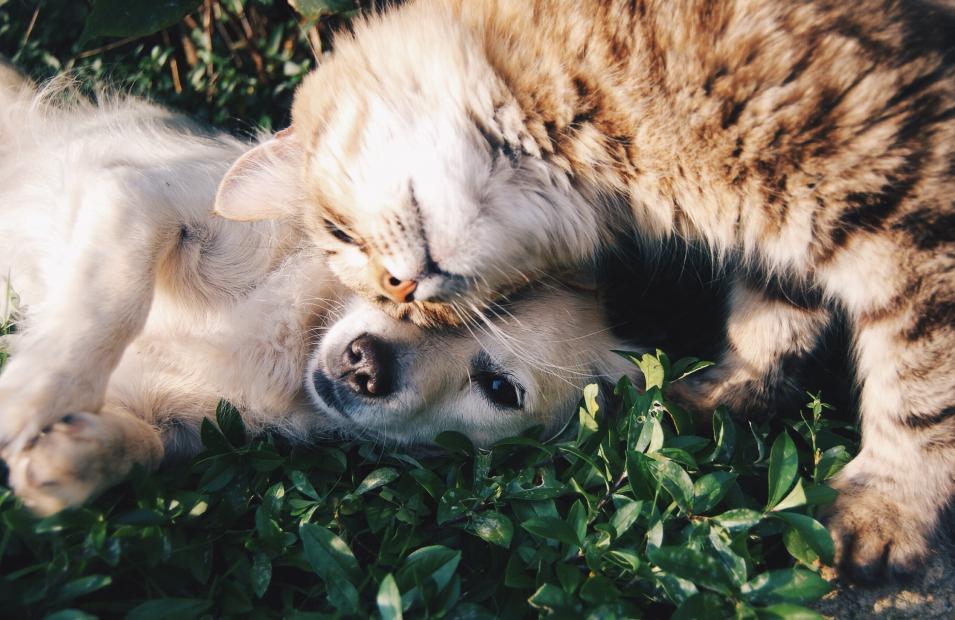 With unwavering loyalty, boundless energy and cute appearance, it is hardly surprising that people throughout history have formed unbreakable bonds with their dogs.
In its latest annual report, the PDSA found that 26% of UK adults own a dog and that the current estimated population of UK dogs is 9.6 million. The same report also found that 96% of dog owners felt that owning a pet made them happy.
To thank your dog for putting a smile on your face all year around,  Love Your Pet Day marks the perfect occasion to spoil your furry friend even more than usual!
Image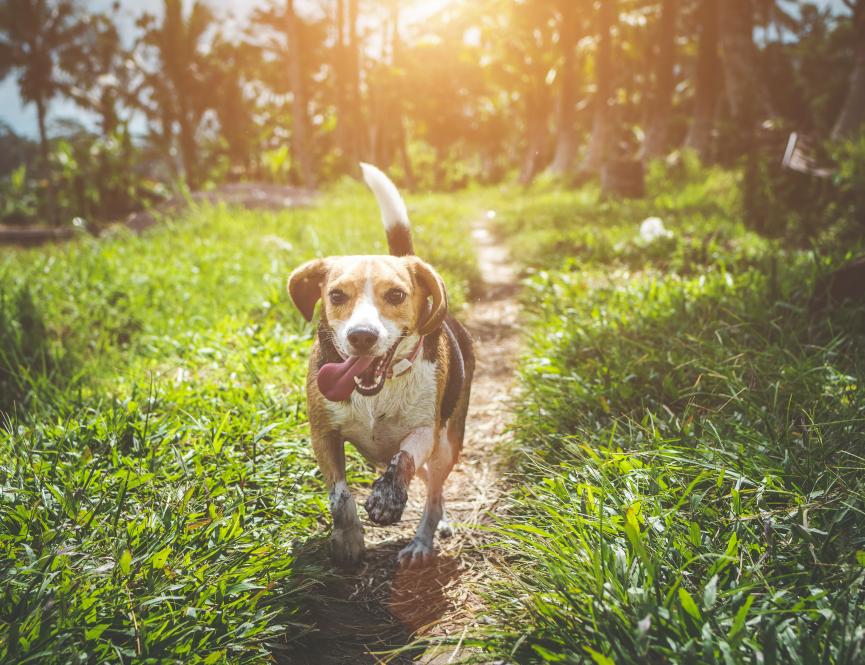 Image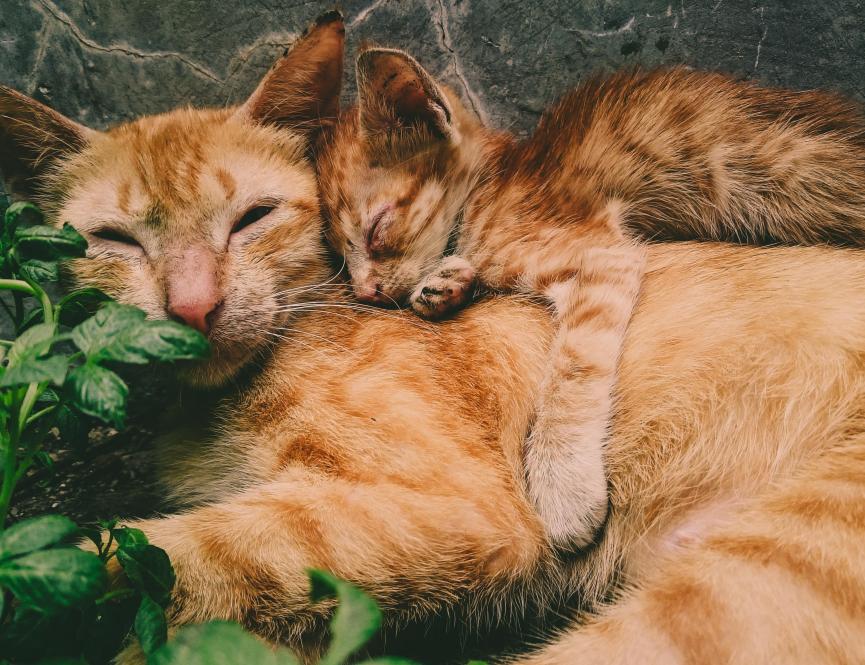 One way that you can show your dog how much they mean to you is to ensure that your home meets all of their needs. When looking for a new home, it is just as important to consider your pet's needs as it is for the rest of your family.
Whether that means a warm space for your pooch to curl up or access to beautiful green spaces to run around in, we offer a stunning selection of new build homes that are just as perfect for your pooch as they are for people!
What should I look out for when finding a home for my pet?
Just like people, all dogs are different and so will need different considerations when home-searching. With that said, there are some basic things that all dog owners should look for when looking for their new dream home:
Safe space to sleep – your dog doesn't necessarily need their own bedroom, but they will want space to settle down for the night. When looking for a new home, make sure that you can imagine somewhere that your dog can get comfortable. And of course, the bigger your dog, the more space they will need!

Hazard-free environment – make sure that you will be able to keep your dog away from any hazards. As certain foods are toxic to dogs, it is important to ensure that your new home has plenty of storage space or space to add in storage, so that you keep your four-legged friend safe.

Outdoor space – you don't necessarily need your own garden to keep a dog, but you do need to make sure that there is something that your dog will be able to access regularly for toilet breaks and exercise. Look out for local parks and open spaces nearby.

Temperature – No one likes to be too hot, but during the hotter months of the year, dogs can very quickly overheat. Make sure that you will be able to keep your new home well ventilated.
Hill's dog friendly homes
We are proud to design homes that consider the needs of a range of buyers, and that includes pet owners. To showcase how some of our homes are perfect for you and your dog, let's take a closer look at some of our current developments.
The Pavilions
Set in the charming village of Newport, Saffron Walden in Essex, The Pavilions is a stunning collection of family homes ideal for dog lovers. Kitchens come well-equipped with matte finish shaker style units, perfect for safely storing food and utensils away from prying pets. On the ground floor, underfloor heating will help keep your dog's paws warm through the harshest of winter weather, whilst spacious doors between the dining room and garden will keep the house well ventilated in the summer.
Pets at The Pavilions will be impressed with the plentiful green space. All homes come with their own private gardens, enclosed with tall walls or fences that will deter your dog from attempting to make a great escape. Further afield, Saffron Walden Common is just an eight-minute drive away. Perfect for dog walking, the Common also hosts the world's largest publicly owned turf maze! 
Image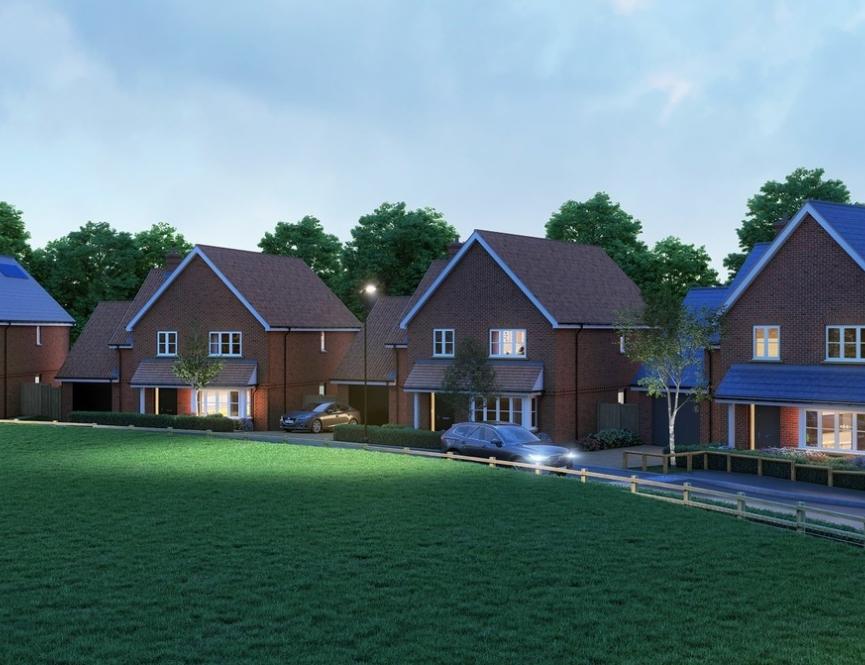 Image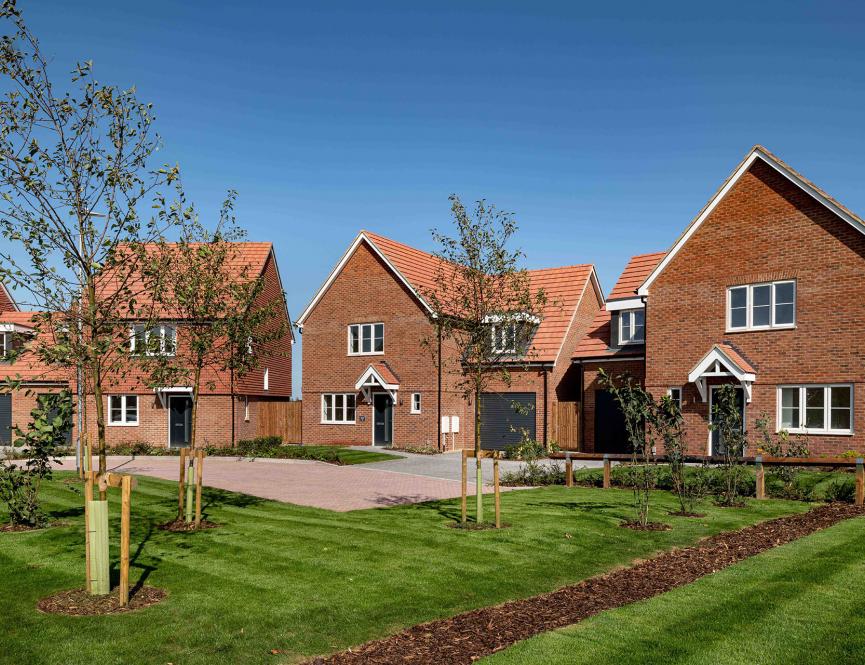 The Hawthorns
Located on the edge of the historic village of Sawston, The Hawthorns is a collection of one, two and three-bedroom homes. The private turfed gardens provide the perfect space for your dog to unwind and play. Upstairs, sleek mirrored wardrobes to the primary bedroom will protect your fashion-forward wardrobe from becoming a new chew-toy!
Sawston is ideally positioned for dogs that love to explore. The Hawthorns is just a four-minute walk away from Lynton Way Park, providing convenience for everyday dog walks. Wandlebury County Park is just an 11-minute drive away and features eight kilometres of paths to explore. Dogs are welcome to enjoy the woodland and wildflower meadows here, provided they are kept on a lead. Alternatively, for those keen to challenge their pets to learn new tricks, BARKway Dog Park is just a 24-minute drive away and features a plethora of equipment that your dog will enjoy.
Marleigh
Nestled in vibrant Cambridge, our Marleigh development hosts a selection of family homes. With open-plan layouts and wide doors that open out into the garden, your dog will love Marleigh's spacious layout. Perfect for dog walking, nature is right on your doorstep here.
Gregory Park is at the centre of the development, with luscious meadows and water features providing beautiful backdrops to photograph you and your four-legged friend. Kingsley Wood also borders the development, offering easily-accessible, leafy woodland trails to enjoy.
Image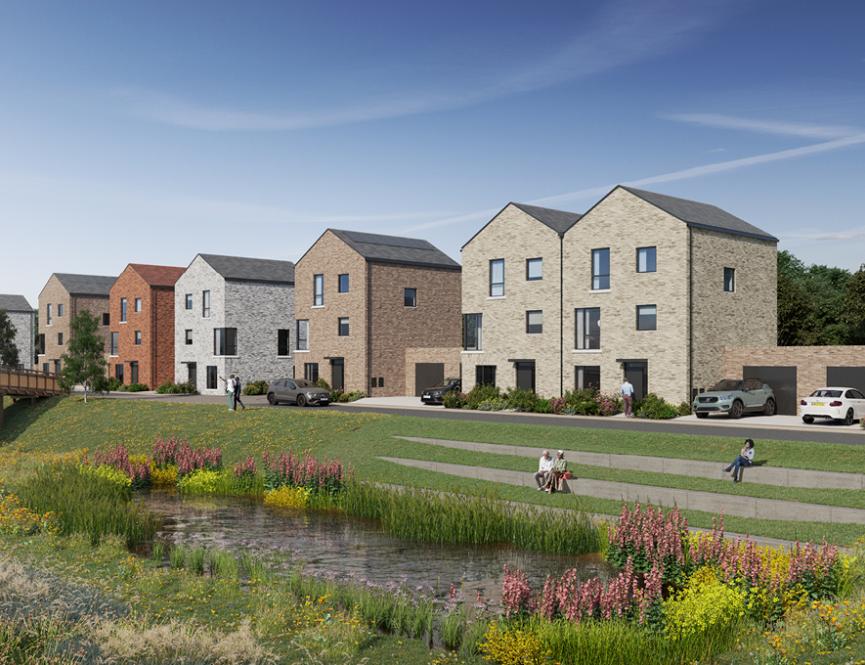 Image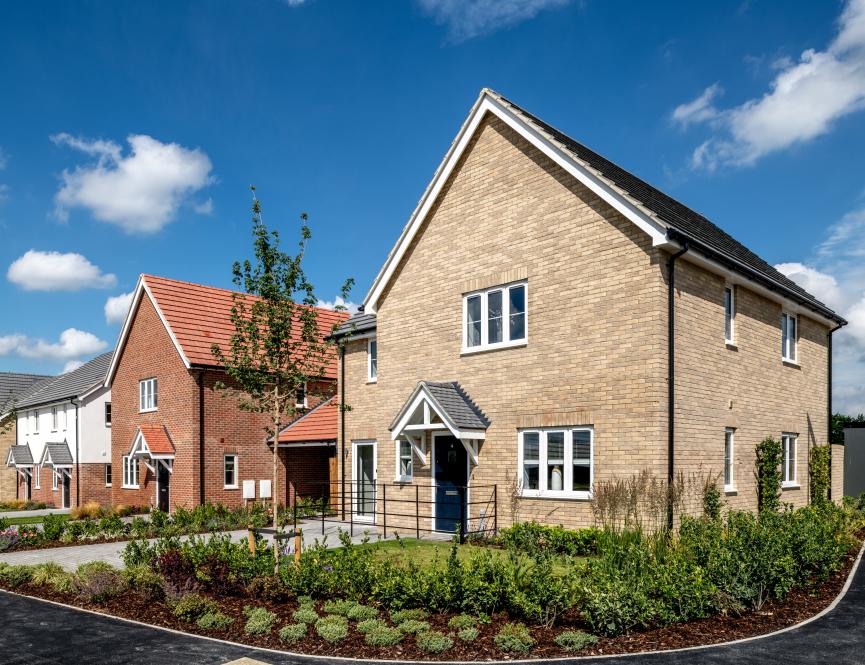 Rayners Green
Situated in the idyllic Cambridgeshire village of Fordham, Rayners Green offers buyers a range of high-quality homes. Homes enjoy their own private gardens that can easily be personalised with a range of dog-friendly plants from Scotdales, the leading local garden centre, which is adjacent to the site.
Just over 20 miles away, Thetford Forest is the UK's largest man-made lowland forest, offering over 18,000 hectares to explore. Enjoy a peaceful stroll amongst the pine trees, heathland and broadleaves with your pet at the weekend, with lovely picnic spots available. Alternatively, just a 16-minute drive away from home, Developing Dogs offers private 7-acre fields to walk your dog in, with plenty of play equipment and scents that your dog will love! Developing Dogs also offers training classes for owners that are keen to teach their dogs new tricks.