UK's largest Passivhaus development reaches a high point
Image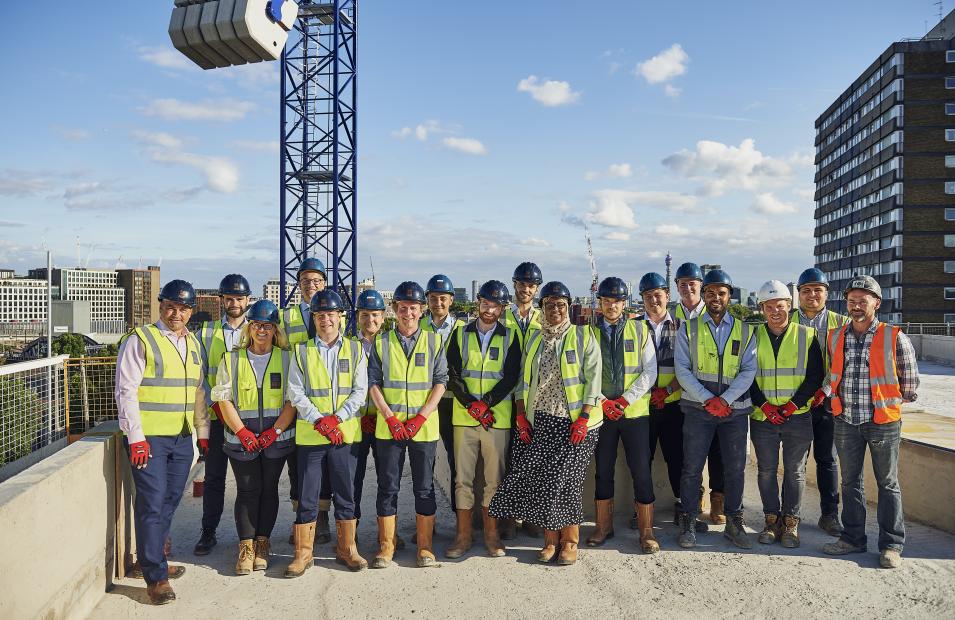 Construction at Agar Grove in Camden has reached a new milestone with the 'topping out' of the latest phase of 125 homes. Representatives from Camden Council and The Hill Group took part in the event to mark reaching the highest point of the building's concrete frame.
Agar Grove is an award-winning development built by The Hill Group for Camden Council as part of its Community Investment Programme, through which it is investing over £1 billion in building schools, homes and community facilities across the borough. Once complete, Agar Grove will be the largest Passivhaus development in the UK, delivering homes that are energy efficient and innovative in design.
The masterplan for the regeneration of the estate provides a total of nearly 500 homes for new and existing residents.
Image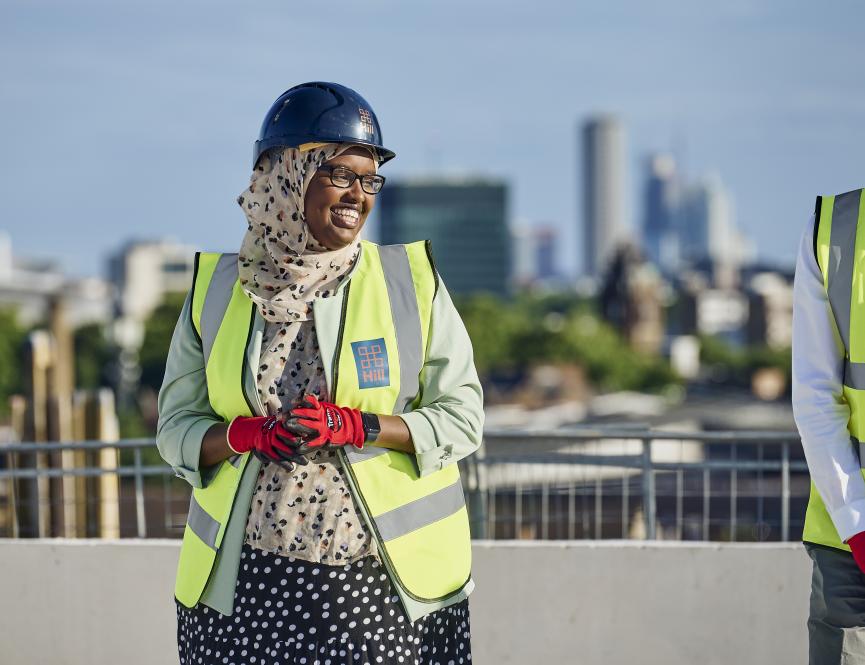 Image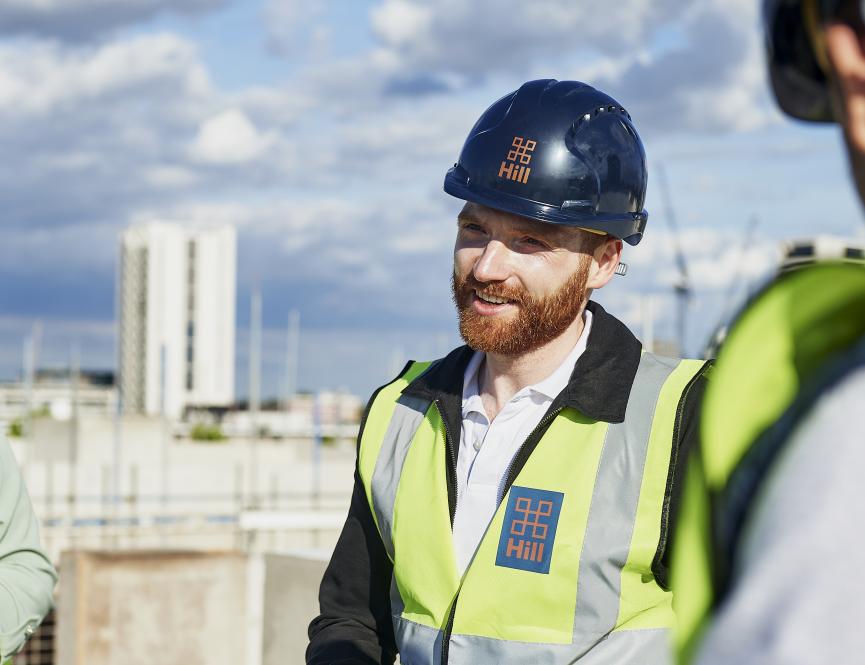 Councillor Danny Beales of Camden Council led the topping out ceremony by adding the last small element to the top of the concrete wall to mark this project milestone. The latest phase of this six-phase development includes 35 'Camden Living' homes and five council homes. In addition, there will be 85 homes for private sale.
The current construction works also include a convenient retail unit, as well as public realm and landscaping.
We are delighted to reach this key point in the construction of Agar Grove and turn the plans for this innovative new development into a reality. We have been working with Camden Council since the first phase of the development and we look forward to continuing this successful partnership.
The Hill Group is committed to helping its partners go further in achieving homes that are sustainable and low energy, to suit the needs not only of today's residents but those long into the future.
Andy Hill, Chief Executive at The Hill Group
It is fantastic to reach this latest significant milestone in the renewal of the Agar Grove estate, revitalising it as an attractive and sustainable community for generations to come. As the largest project in our Community Investment Programme, Agar Grove makes a significant contribution to the supply of new homes in the borough.
We're building the type of new council homes that our residents need, for example the Passivhaus standard at Agar Grove is important as it means lower energy bills for residents at a time when addressing fuel poverty is a priority.
Councillor Beales
The two earlier phases of Agar Grove, completed in 2018 and 2021 respectively, delivered 72 new council homes, 23 homes for sale and two new public squares.
The redevelopment has already received many awards including, most recently, from Camden Design Awards 2022, RICS Awards 2022, New London Architecture Awards 2021 and the Passivhaus Trust Awards 2021.
Image