Three Hill developments make the cut of the 2019 Housing Design Awards shortlist!
Image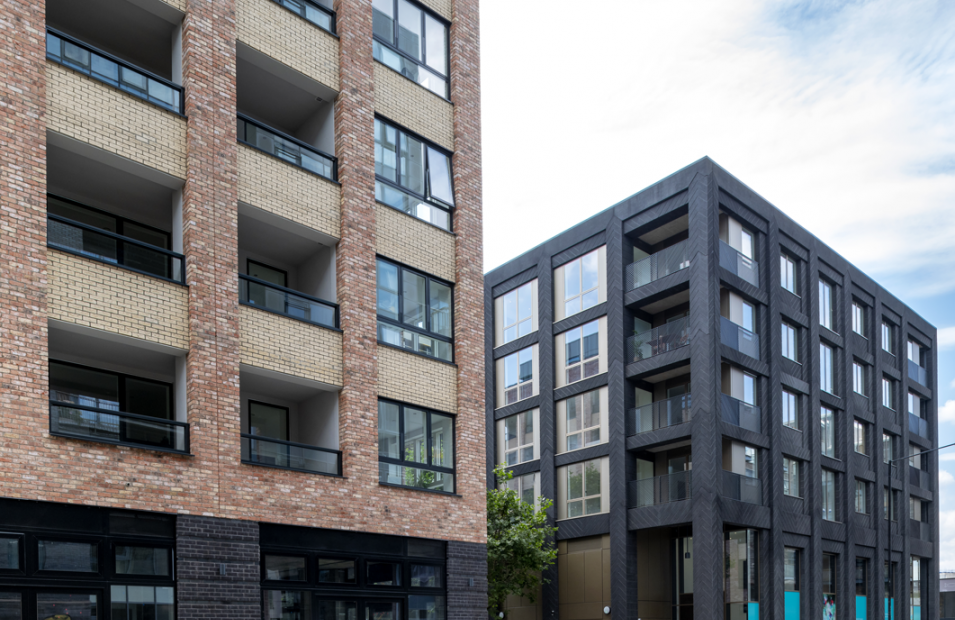 The awards champion skill and innovation in the housebuilding sector and are judged by industry experts.
First on the shortlist is Ninewells, our collection of family homes and apartments in Cambridge. Designed by PRP Architects, these new homes are situated against open fields and enjoy views across the Gog Magog Downs. The development integrates 270 homes with open spaces and green corridors, and is no stranger to industry-leading accolades, having collected a host of awards to date including winner of Best House and Best Development at the WhatHouse? Awards.
Two building types from Fish Island Village, our development created in partnership with Peabody in Hackney Wick, have also been nominated.
The Lanterna building, designed by Lyndon Goode Architects, is home to 16 contemporary apartments, all of which feature spacious inset balconies and modern interiors. Set on Fish Island Village's Public Square, a selection of the new homes within the Lanterna building look out towards the canal and the building also contains commercial space. The building itself has was designed to harness the surrounding areas characteristics, with bold, pre-cast concrete complemented by a herringbone pattern wrapping the building. Bronze is also used to reflect light from window frames and maximise the views of the double-height entrances.
The Ignis, Ardens and Winsor Buildings on Monier Road at Fish Island Village was designed by Pitman Tozer Architects and contains 71 apartments and maisonettes. The maisonettes each have their own rear garden and upper apartments have private inset balconies. There is a first floor communal play space and residents are just 100m away from the adjacent Queen Elizabeth Olympic Park.
The final of our developments on the Housing Design Awards Shortlist is Agar Grove, which recently won two awards at the London Planning Awards. The first phase of 38 apartments was completed last year and we are now working on the next phase of 57 new homes. The overall development will be the largest Passivhaus scheme in the UK, and was designed by HawkinsBrown architects. All apartments benefit from a south facing balcony, while maisonettes have private back gardens and all residents have shared secure gardens, equipped with a play area and bike store.
Learn more about our accolades here, or discover our beautiful new homes here.