The Scene celebrates Joint Victories with its 12th award win!
Image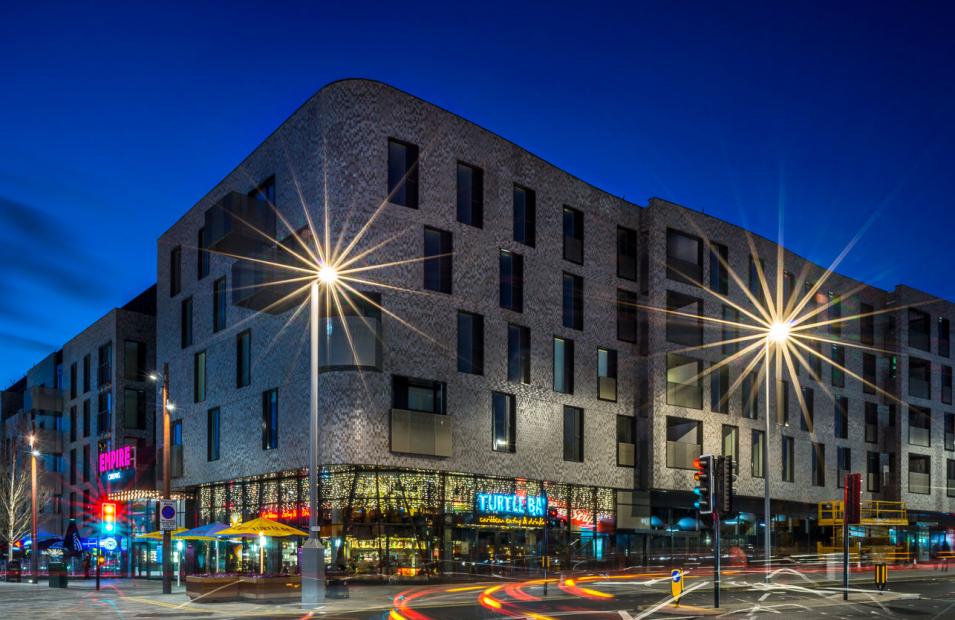 We are thrilled to announce that The Scene in Walthamstow has been named as the winner of the first ever RESI Joint Victories award!
The award was launched this year to identify the best residential-led public-private partnerships in the industry, with judges looking for truly outstanding schemes which have brought about positive change in their communities.
The Scene is a residential and entertainment hub provided in partnership with the London Borough of Waltham Forest and ISHA, providing Walthamstow residents a place to live, shop and dine. The development contains 121 spacious apartments, five restaurants as well as a brand new nine-screen Empire cinema.
This accolade has cemented The Scene as the Hill development which has won the most awards, with this latest achievement being its 12th victory, following feats such as winning Best Development at the 2015 WhatHouse? Awards and the London Sustainable Development Commission Award for Sustainable Higher Density at the 2016 Housing Design Awards.
The award reinforces our strength and commitment to working in joint venture partnerships with housing association and local authorities, allowing us to jointly develop high quality new homes.
Many congratulations to all of our teams and partners involved with The Scene!
To learn more about our work in partnerships, visit https://www.hill.co.uk/partnerships/.