The Hill Group donates six Solohaus to help tackle homelessness in Essex
Image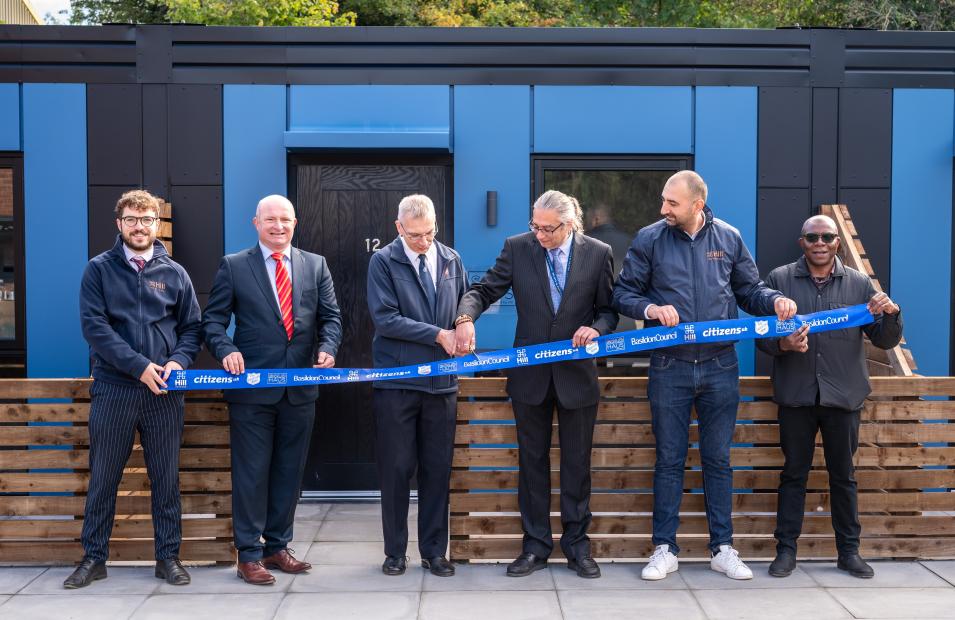 Award-winning housebuilder The Hill Group has gifted six SoloHaushomesto the Salvation Army, to help tackle homelessness in Basildon, Essex.
Designed to provide follow-on temporary accommodation for people who have experienced homelessness, the purpose-built modular homes were handed over on 28th September at an event attended by Basildon Council leaders and senior representatives from The Hill Group, The Salvation Army and CitizensUK.
The specially designed modular homes were provided through Hill's philanthropic initiative foundation 200, a £15m pledge to manufacture and donate 200 modular homes by 2025to charities tackling homelessness. The temporary homes, which arrive fully furnished, are designed to Future Homes Standards, exceeding building regulations for energy efficiency and sound insulation.
Image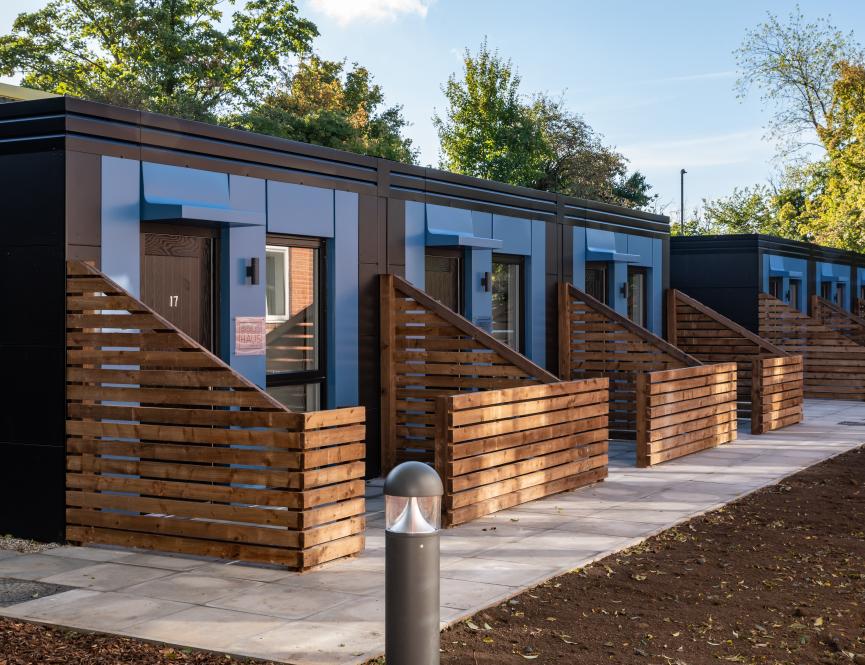 We are delighted to gift these six purpose-built modular homes to the Salvation Army, supporting their efforts in helping vulnerable people in Basildonturn their lives around.
Our SoloHaus technology is making a tangible difference to the lives of many people dealing with homelessness, and we are confident that these homes will help people get back on their feet in secure, modern, comfortable accommodation.
Andy Hill, Group Chief Executive
Image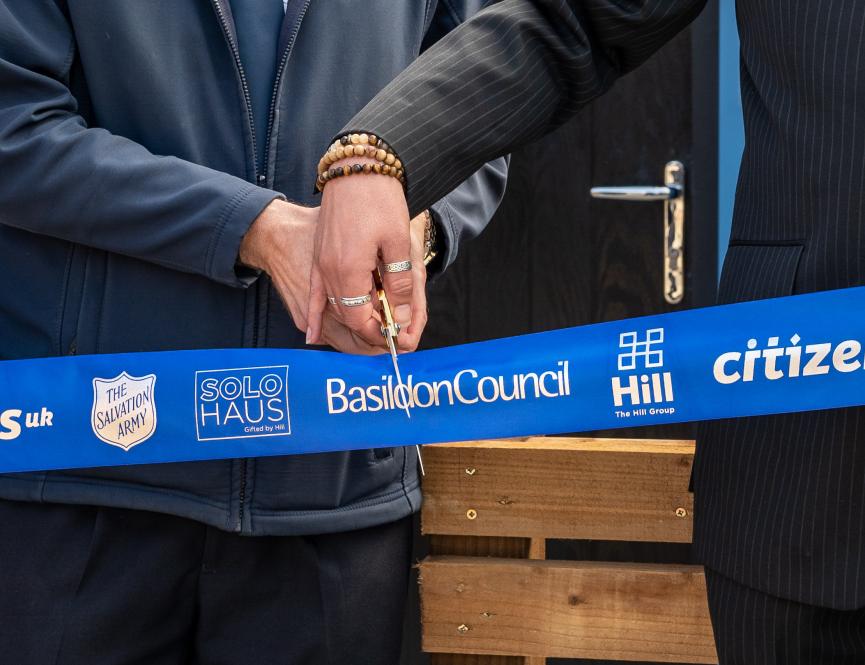 Once installed, the SoloHaus homes will be managed by The Salvation Army.
The Salvation Army has a presence in 650 communities and accommodates a nightly average of four thousand people who were formally homeless, while Citizens UK provides vital support at night shelters and food banks in local communities and neighbourhoods.
Having safe independent accommodation is a vital part of transitioning back to a more stable living arrangement for those who have experienced homelessness. SoloHaus empowers people with that vital step in getting their lives back on track and we are confident that these units will make a huge difference to people in the Basildon area.
Major Howard Russell, Divisional Commander of the East of England Division, The Salvation Army
These temporary accommodation unitswill enable us to give the right support and guidance to even more people,helpingthem develop the skills, confidence and resilience to take the next step into independent living.
Juliet Kilpin, Senior Organiser, Citizens Essex
This is a brilliant project that will transform the lives of Basildon's residents in need. Thank you to all the partners who have worked so well together to make the opening of the first part of the scheme a reality.
Councillor Andrew Schrader, Chairman of Basildon Council's Housing and Estate Renewal Committee
So far over 160 SoloHaus have been handed over to local authorities in the fight against homelessness. Produced in the West Midlands by Hill's manufacturing partner Volumetric Modular, the units are pre-fabricated to ensure rapid installation following site delivery.
For further information or support with concerns about housing, please [email protected].
Image