Teviot community unites to design mural for regeneration project
Image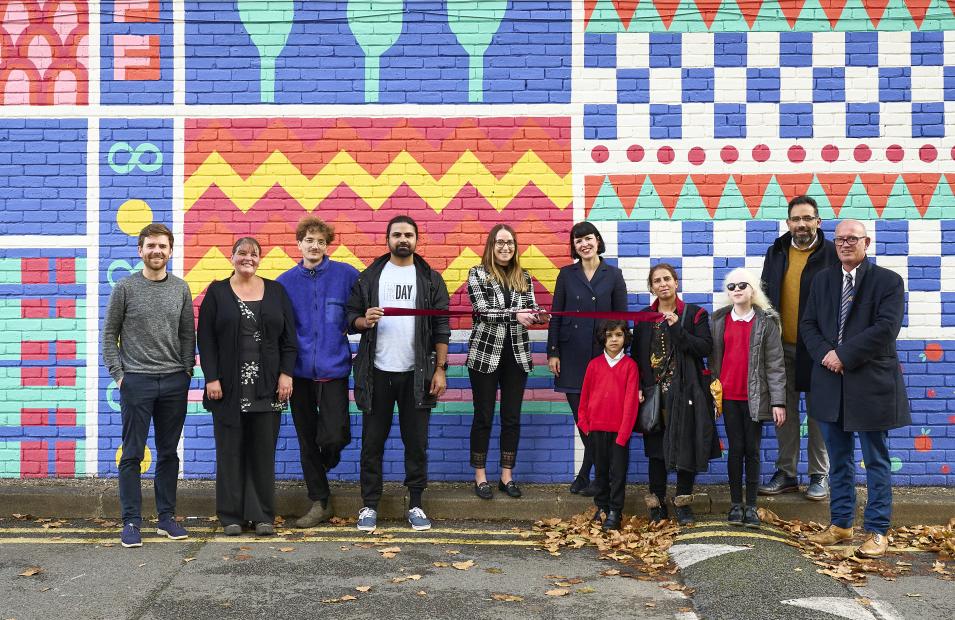 Coming to an end on the 24th of September, residents had a final opportunity to take part in the painting of the mural at the annual 'Our Teviot' summer festival. Attracting over forty participants, the art piece became a captivating talking point for the wider community, both for those directly involved and the countless keen observers.
Adding to the extensive list of community-focused projects previously held by The Hill Group and Poplar HARCA, this creative venture was proposed as a way to strengthen ties between the local population, aiding in building a foundation of unity, collaboration and inclusivity for future residents.
Image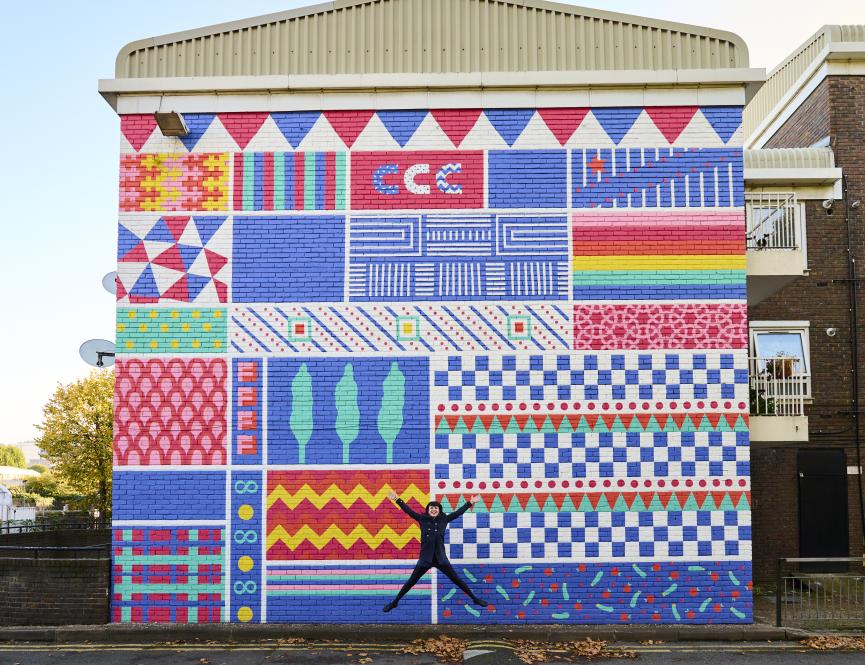 Community engagement has always been central to our regeneration plans. We strongly believe that local residents should be placed at the heart of the design process and this mural is a visual reminder of this pact. Its bold, contrasting patterns reflect the multitude of voices that helped create this striking mural. Due to the success of this project, we hope to incorporate similar projects in the future.
Kelly Player, Social Value Manager at The Hill Group
It's fantastic to see this bold, striking mural come to life in Teviot, taking its place alongside Poplar's tradition as a place for street art.  It's been great to see the community engaged in telling stories about their lives and the place through this artwork.  Residents are at the heart of all our work and we're looking forward to furthering opportunities for the community to drive the Teviot regeneration as it moves forward.
Ana-Mae Contreras Ramirez, Poplar HARCA
Extending beyond the deliverance of a comprehensive social value package to the local community through collaborative projects, regeneration plans for Teviot include more than 1,750 new homes, as well as green spaces and play areas community and faith facilities, enhanced public realm, and improved infrastructure.