SoloHaus handover in Truro, Cornwall
Image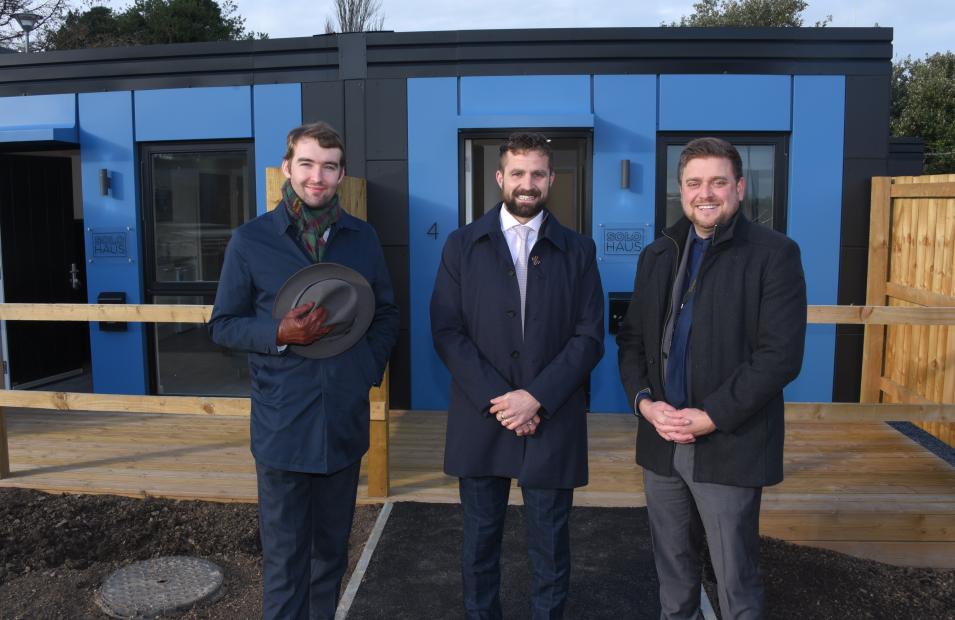 Cornwall's groundbreaking modular homes site at Old County Hall in Truro – the first SoloHaus scheme in the South West - has been formally handed over to Cornwall Council. Designed to help tackle the county's housing crisis, the first of the 15 residents are expected to move into their new homes before Christmas.
Today's handover ceremony is a real red-letter day for Cornwall Council. 
We are taking direct action to tackle the serious and escalating housing crisis facing us in Cornwall by providing homes for people that need our help. 
These modular SoloHaus homes provide excellent quality "move on" housing for single people currently in temporary or emergency accommodation who would otherwise be homeless - helping these residents to stay in Cornwall and with the security of knowing the home is theirs until they find a permanent home.
Olly Monk, Cornwall Council's portfolio holder for housing and planning
Tackling current housing pressures is a top priority for the Council.  The impact of the Covid pandemic, the reduction in the number of privately rented homes (due to increased demand for holiday accommodation), rising rental costs and the recent general property boom have created a "perfect storm" in the local housing market. 
Image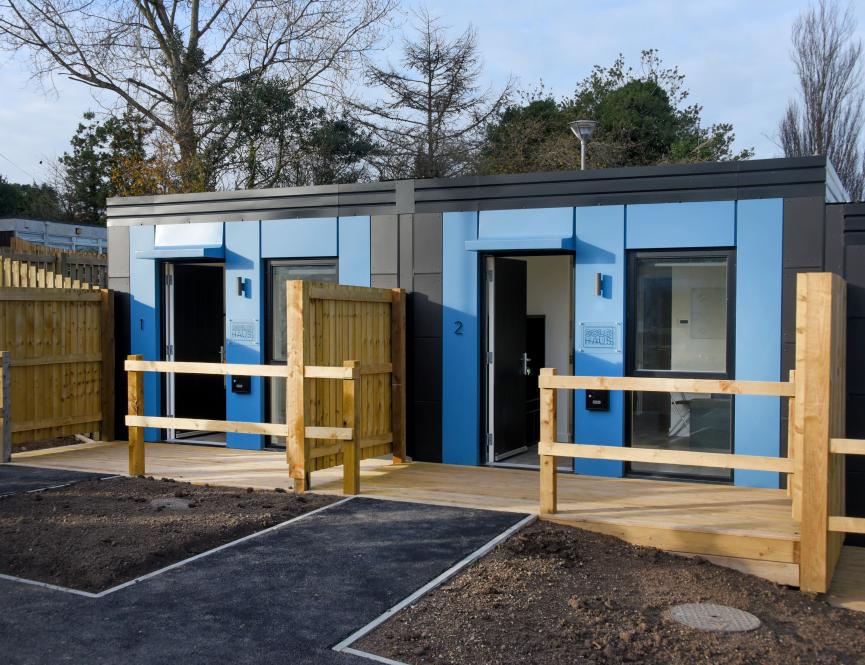 Image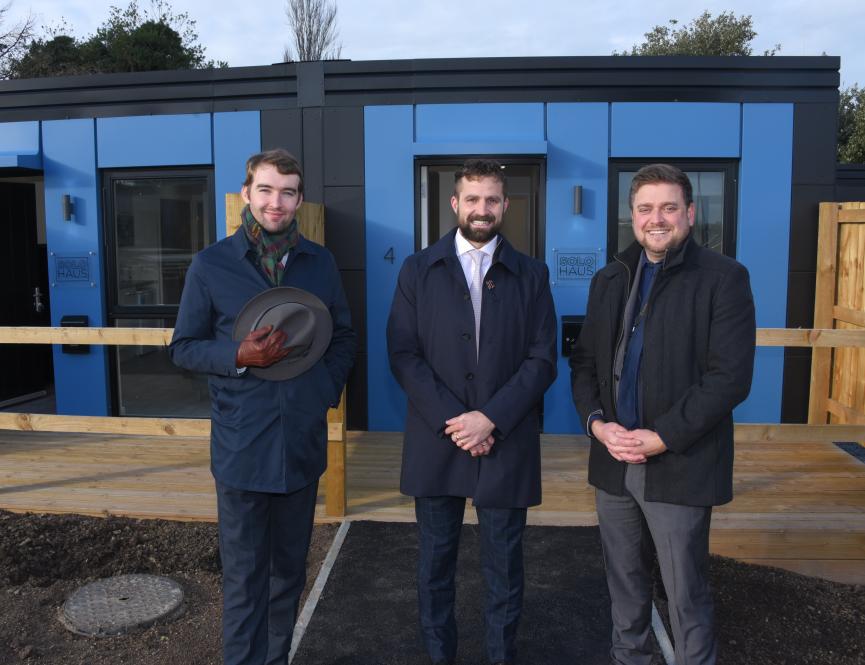 There are currently over 730 households either living in temporary or emergency accommodation across the county, with more than 330 single people in need of housing.  People can find themselves homeless and in need of housing assistance from the Council for many reasons, including family or relationship breakdown, people fleeing domestic violence, eviction from a privately rented home (including 'no fault' evictions), loss of income/employment, bereavement, significant changes to mental or physical health, or struggling to cope with life outside the armed forces.
Despite the success of existing approaches to tackling the crisis, which includes prevention services, high street outreach, and emergency and longer-term accommodation-based provision, there remains an acute and urgent need for temporary accommodation in Cornwall.
Following a landmark deal with award-winning housebuilder The Hill Group, Cornwall Council has bought 79 SoloHaus homes, helping to alleviate the acute housing pressures in the area. The SoloHaus are intended to provide secure, comfortable homes as follow-on accommodation to local people as they progress out of emergency housing, helping them regain their independence.
Image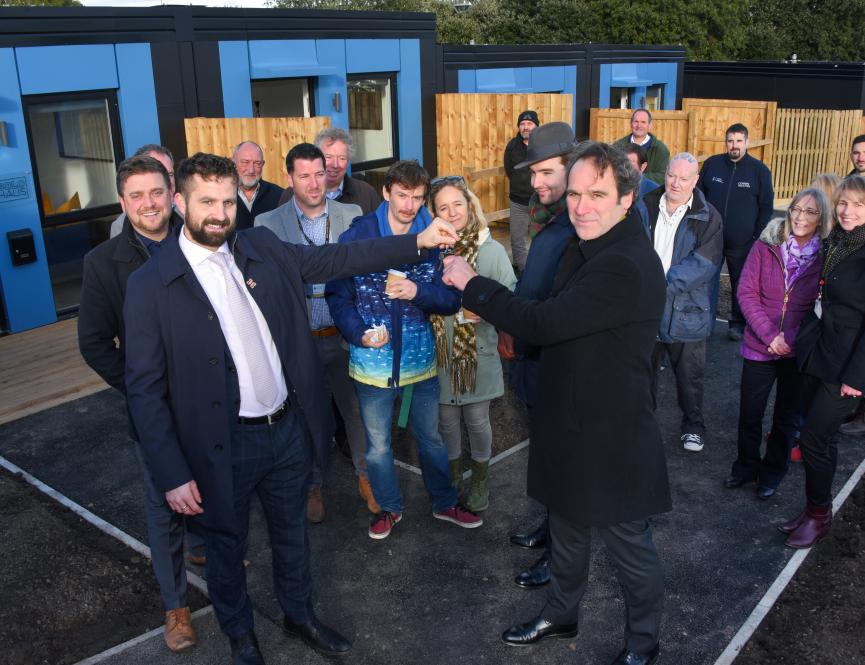 Image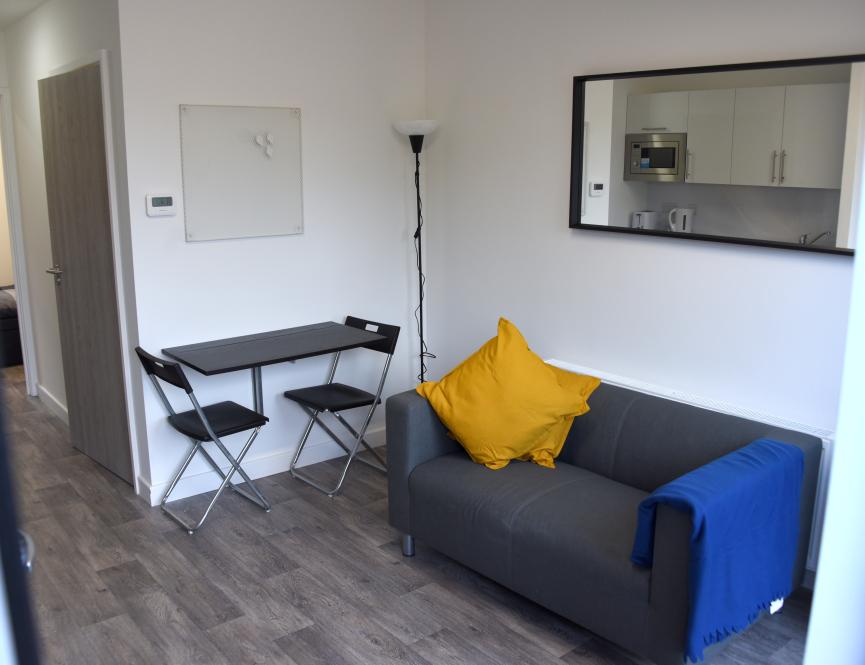 Designed by Hill and manufactured by their business partner Volumetric Modular Ltd, alongside the help of leading homelessness charities, SoloHaus homes are purpose-built, self-contained homes with a kitchen, living and dining area, a bedroom, and a bathroom. The homes arrive fully furnished, with everything necessary for residents to move into straight away, including white goods, cutlery, and bed linen.
Constructed by CORMAC Ltd and using this modular homes solution, the Old County Hall site is the first of a programme of Cornwall Council developed 'move on' sites which will provide safe and secure homes for people in urgent housing need. Work is currently taking place to provide a further 10 modular homes at the former Cowlins Mill in Pool, with planning applications also underway for sites in Penryn, Newquay, and Penzance. 
Image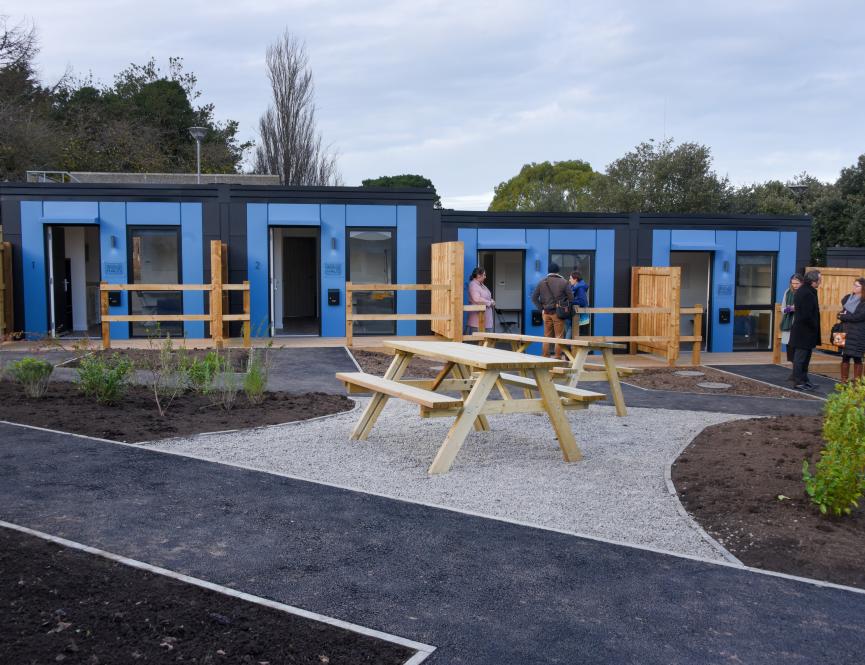 SoloHaus was the ideal housing solution for Cornwall, as it delivers quality accommodation that can be deployed quickly. I am delighted to be present for the handover of these first 15 SoloHaus. With the first residents due to move in ahead of Christmas, I'm confident these homes will have a positive impact on people's lives for many years to come.
Tom Hill, Regional Director at The Hill Group