Regeneration project marks first joint venture between Origin Housing and Hill
Image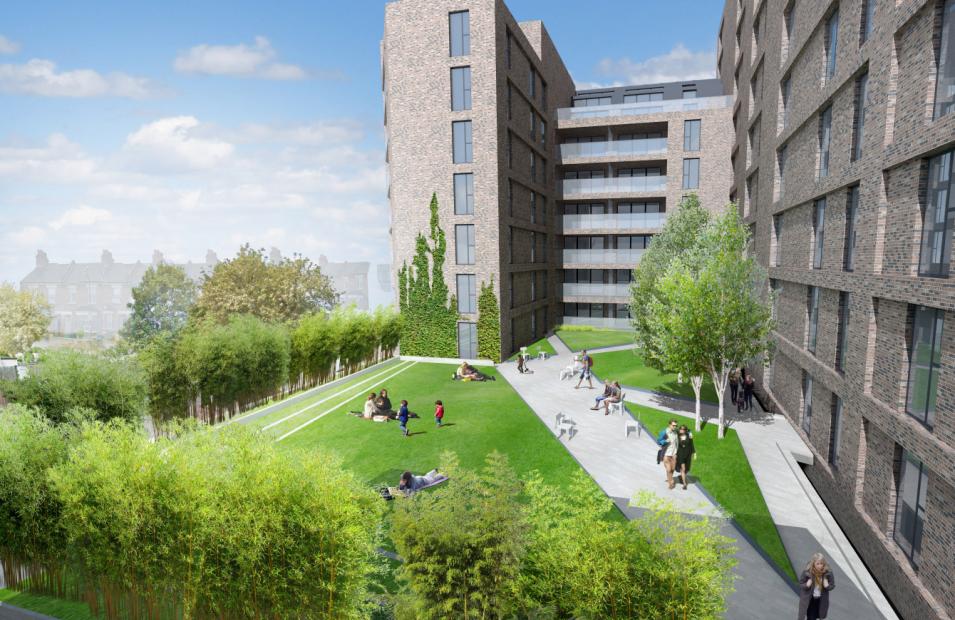 We are excited to announce a new strategic joint venture with Origin Housing – a leading housing association managing over 6,000 homes in London and Hertfordshire.
The 50/50 regeneration project is our first joint venture with Origin, and is a part of Harrow London Borough Council's £1.75bn regeneration drive for the area, with a gross development value of £46m.
The brownfield land on Northolt Road, originally purchased by Origin and occupied by office buildings, will soon make way to 116 new homes in Harrow. There will be 69 one and two bedroom apartments for private sale, in addition to 18 private rental properties and 29 shared ownership homes which Origin will manage. The project will also feature parking spaces and a landscaped communal space.
The development has easy access to Central London from South Harrow Underground station and has plenty of vibrant local shops, restaurants and pubs, making the new homes ideal for commuters and first time buyers. Construction has already begun, with the sales launch anticipated for 2018 and the first new homes expected to be completed in 2019.
We have previously worked with Origin, and we're delighted that this will be our first joint venture with them. It has long been an ambition to deliver a project with them and these new homes represent a new chapter in the wider regeneration of Harrow. London is a key growth area for Hill and to fill the demand for new homes in the capital we are increasingly working in partnership with housing associations, such as Origin. These organisations are making a real step change in the way they do business. They understand that the key to accelerating and upscaling the delivery of housing is pooling risk and expertise with private housebuilder partners. Hill is already on the ground delivering a number of these developments and we plan to announce more in the coming months.
David Eardley, Regional Managing Director of Hil
Origin is pleased to announce our first Joint Venture working in partnership with Hill. This new housing development will replace dilapidated office buildings and actively contribute to the South Harrow. We have managed to include 41% affordable housing in the scheme to make a bigger contribution to meeting housing need in the local area. Origin is making a concerted investment into the Harrow Housing Zone with two other projects of just less than 200 homes also progressing.
Gareth Jones, Development Director of Origin Housing
Register your interest in these new homes on our website, or call 080 178 9063 for more information.