On site in Aldershot: New videos at North Town raise standards in bricklaying trade
Image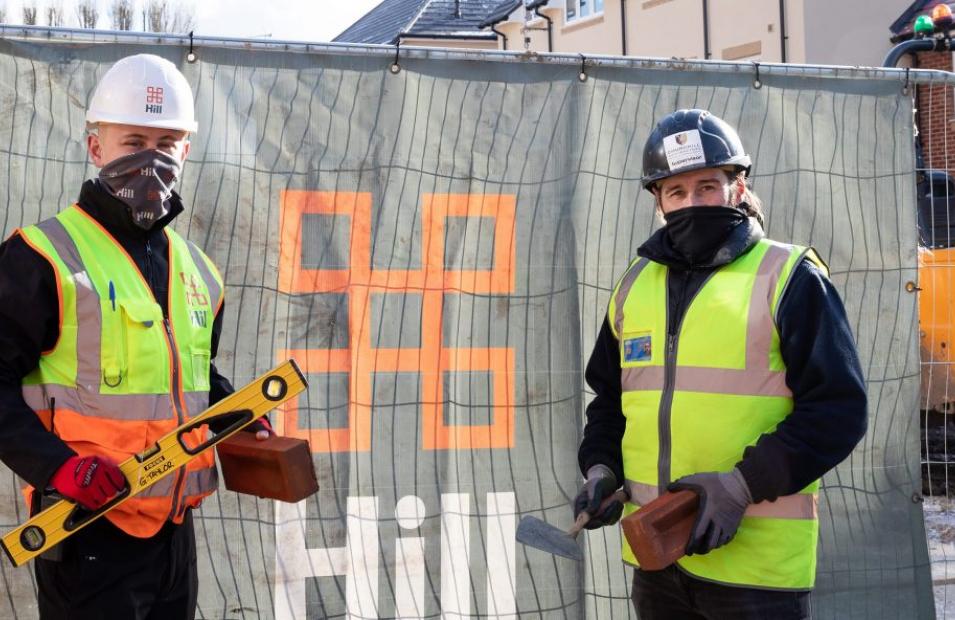 A series of films to cover the NVQ course in bricklaying has been filmed on location at the new North Town housing development in Aldershot. It will form the new syllabus to train future bricklayers as part of a drive to improve the skills of trainees in the trade
Bricklaying specialist Churchill Contractors has been working closely with Aldershot College, together ourselves as the builder of the development and housing provider VIVID to create the films. Replacing existing video content that it out of date, the films will be used in schools and colleges as part of a drive to help raise the standards of vocational training in bricklaying training and encourage more young people into the profession.
Churchill Contractors was instrumental in bringing together the partnership with the college, recognising the growing skills shortage in the key trades. It organised the filming and chose North Town in Aldershot as the location for the filming as its largest site in the region, where 30-40 bricklayers are usually on site at any time.
We feel it is important to invest in giving the next generation of bricklayers the training they need to improve their future employment opportunities. There are jobs out there for them and improving the pool of available labour will not only benefit us as a business, but also the industry at large. In order to continue building the housing that our country needs, investing in our homegrown workforce is crucial
George Hewitt, Director of Churchill Contractors
The team at Aldershot College is pleased to be working with Churchill, who share our passion for developing skills for the construction industry. Our close relationships with local employers are mutually beneficial and put Rushmoor in a great position for bringing prosperity to the area. We look forward to seeing the videos in use with those training for the industry.
Clive Hodge, Assistant Principal at Aldershot College comments
The regeneration of the North Town estate by housing provider VIVID will see the creation of around 700 new homes. Hill is delivering phase six for VIVID which includes eleven blocks and a total of 215 units.
Mike Shepherd, Director of New Business and Development at VIVID said: "We're proud to have been part of this important project working alongside Aldershot College, Churchill Contractors and Hill. We hope the new videos allow students who are looking at a career in bricklaying, to train with greater ease and understanding when it comes to learning the crucial skills required to deliver high quality structures and homes."
During the filming, experienced bricklayers from Churchill demonstrated all aspects of the syllabus to give students all the practical skills associated with the trade. The new films include the latest building techniques and NHBC requirements.
We are pleased to be working with our partners at North Town on an initiative that will proactively help raise standards of training in bricklaying. Our industry faces a worrying shortfall in workers in the near future, especially in light of Brexit, so we need to work together at grass roots level to promote careers in construction as a choice to be proud of. We are pleased that North Town will be featured as an example of best practice for the bricklaying trade as we take enormous pride in always maintaining the highest standards of presentation and craftsmanship on site
Steve Griffiths, Hill's Project Manager for North Town