Official opening of Echo One joined by Mayor of Harrow!
Image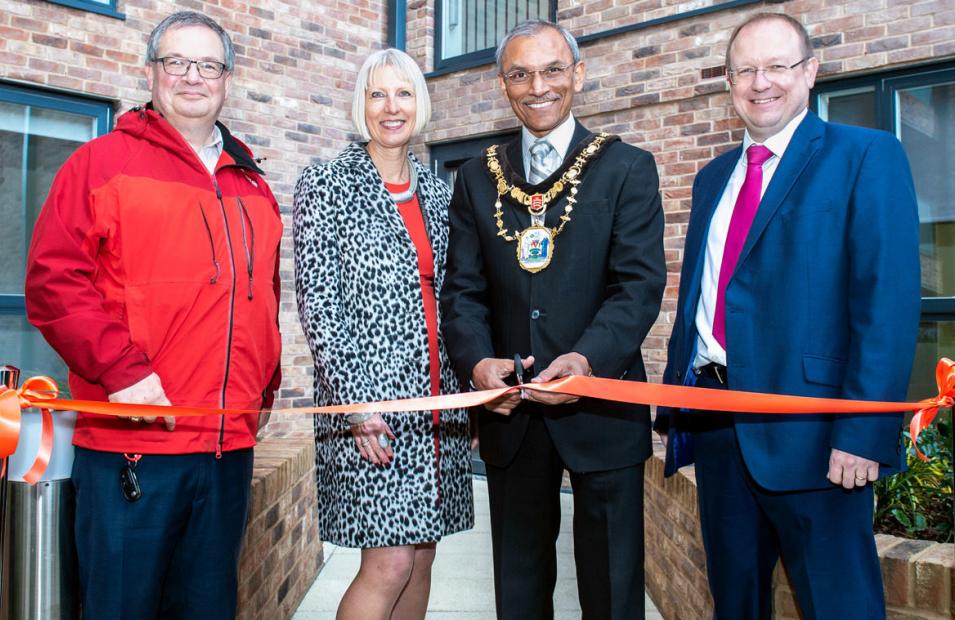 Last week, we were delighted to host the official opening of Echo One with our joint venture partner Origin Housing!
We welcomed the Mayor of Harrow, Cllr Nitin Parekh, to cut the ceremonial ribbon and celebrate the official arrival of our collection of modern and affordable homes in the heart of South Harrow.
Echo One has provided South Harrow with a contemporary selection of one-and-two bedroom apartments, 69 of which are for private sale, 18 for affordable rent and 29 shared ownership properties available through Origin.
Designed by award winning Moss Architects, Echo One has become a contemporary landmark in this already buzzing community, The design of Echo One is in keeping with the local area, featuring tradition brick façade with added modern glazed balconies.
Capturing Harrow's attention visually isn't the only strength of the development. The new homes offer the benefits of living within a vibrant family-focused local community, with easy access to Harrow town centre and a plethora of shops, restaurants and cafes. Residents also benefit from the ease of accessibility into central London or Heathrow airport – both via the Piccadilly Line.
Design, quality and location does not mean a compromise on price with Echo One, ranking as one of the most competitively priced residential developments to the area. With either Help-to-Buy or Shared Ownership schemes, these one-and-two-bedroom apartments will be a perfect step on to the property ladder for those in the Harrow area wanting to stay locally but previously unable to do so.
We are very excited to be working in joint venture with Origin on bringing homes to the Harrow area. We are in the unique position to create a new housing landmark in South Harrow while offering first time buyers an affordable route onto the property ladder.
Andy Hill, CEO at Hill
We are pleased to mark the opening of Echo One, Origin's first ever joint venture. We are particularly proud to have delivered a development that is 40% affordable, a higher level than in recent schemes for the area. This means that 47 households, including young families, those on Harrow's housing list and first- time buyers, now have a home they can afford. It's not just about quantity, our partnership with Hill, with the support of the London Borough of Harrow and the Greater London Authority, has ensured the scheme excels in quality too, exceeding space standards and offering a high level of energy efficiency.
Carol Carter, Chief Executive of Origin Housing
Prices for private sale one-bedroom apartments start from £320,000 and £425,000 for the two-bedroom apartments. With a Help to Buy London, the Government lends you up to 40% of the cost of your newly built home, so you'll only need a 5% cash deposit and a 55% mortgage to make up the rest. You won't be charged loan fees on the 40% loan for the first five years of owning your home.
Learn more about the development by visiting the Echo One website.
Individuals in the image from left to right: Cllr Graham Henson, Leader of the Council; Carol Carter, Origin Housing Chief Executive; Cllr Nitin Parekh, Mayor of Harrow and David Eardley, Hill Regional Director.