New YMCA unveiled in Crystal Palace
Image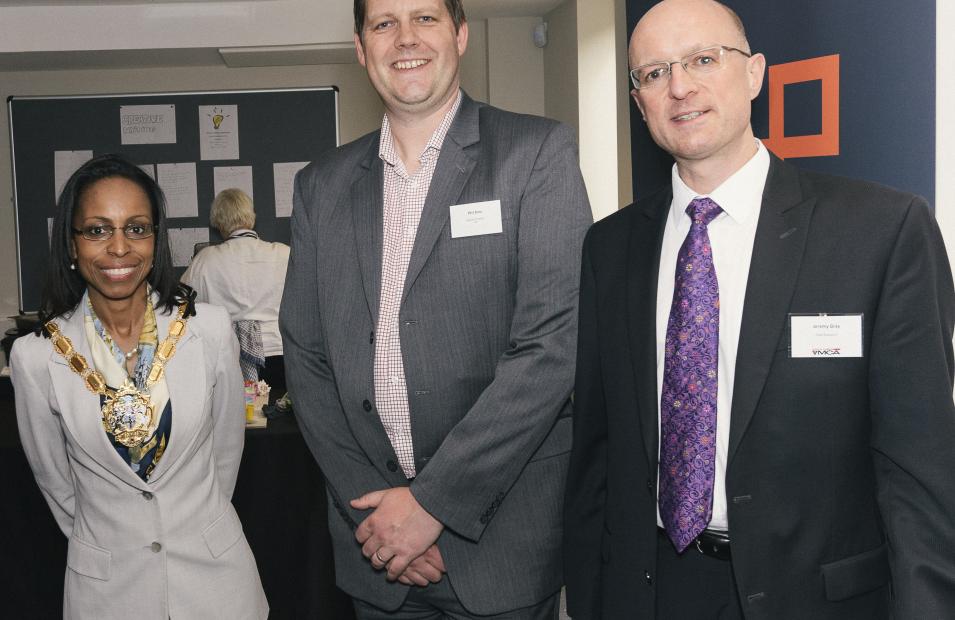 We're thrilled to announce the completion of a brand new YMCA, which was unveiled last month in Sylvan Hill, Crystal Palace.
The opening ceremony was attended by 60 guests, including Her Worshipful the Mayor of Croydon, Councillor Patricia Hay-Justice (pictured above with Phil Sims, Regional Director for Hill, and Jeremy Gray of South London YMCA.)
The Fitze Millenium Centre offers safe and supported accommodation for homeless 16 to 25 year olds from the local community, comprising 80 high specification studio flats. The facility also provides communal spaces, offices, meeting rooms, cafeteria, and training facilities to help its residents get back on their feet.
This new centre replaces the outdated Knights Millenium Foyer with a highly sustainable, modern residence. It was named in honour of the former Chair of the Board at South London YMCA, David Fitze, who devoted 18 years of service to the South London YMCA and redeveloped their property portfolio to ensure homeless youths have access to first rate accommodation.
The building was completed ahead of schedule, allowing us to start on the next phase of the development: Alto, a brand new collection of 48 luxury apartments. The 1, 2 and 3 bedroom apartments will provide the community with much needed new homes, combining a contemporary design with the beautiful leafy setting of the vibrant Crystal Palace.
You can register your interest in the scheme now by clicking here or speak to the team on 0808 178 9063.