Marleigh gets the go-ahead!
Image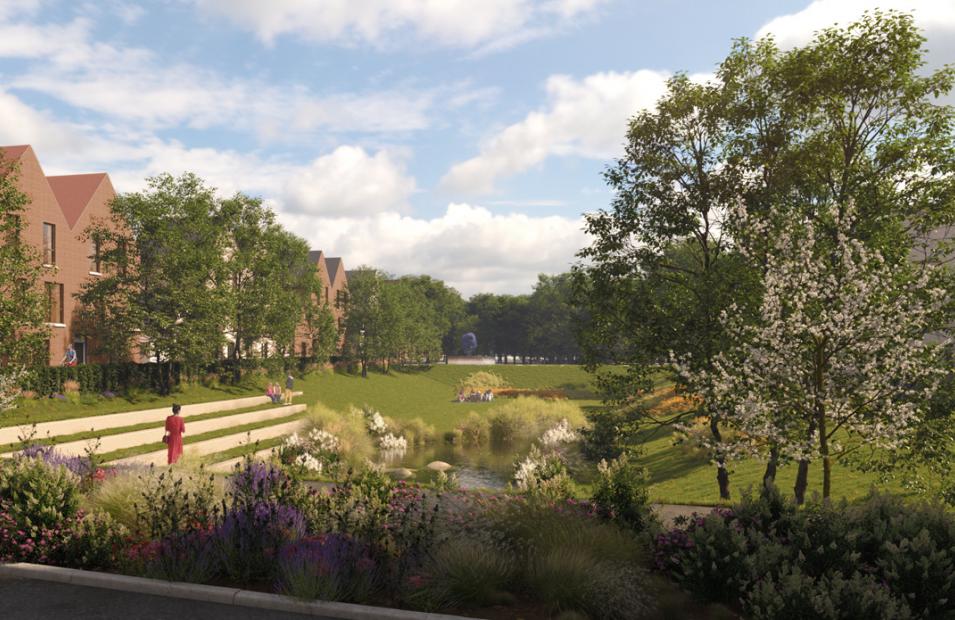 We are delighted to announce that the first phase of new homes at Marleigh, created by Hill Marshall LLP, a joint venture between Hill and Marshall Group Properties off of Newmarket Road in the East of Cambridge, received planning permission last week!
The first phase of Marleigh will provide 239 homes, comprising of a range of properties including one, two and three bedroom apartments and two, three, four and five bedroom houses, designed by award-winning architects Pollard Thomas Edwards. Of these new homes, 77 will be affordable, including 25 for affordable rent and 52 for shared ownership.
In addition to beautiful new homes, the brand new community will also provide office space, and a centre-piece market square which will offer ample public, community and retail space for a vibrant and attractive area. There will also be a new nursery and primary school for local residents.
We're delighted planning permission has been approved for the first delivery of homes at Marleigh. This phase will comprise of 239 new homes alongside a mixed use local centre which will include a nursery, community centre and retail space as well as a new market square. Homes will be available for a range of buyers, from one-bedroom apartments perfect for single occupiers to five-bedroom houses designed for families. We're now looking forward to seeing our vision for Marleigh come to life, with work on the infrastructure already underway.
Rob Hall, Deputy Managing Director at Hill
As life-long companies in Cambridge, Hill and Marshall are inviting the people of Cambridge to have a say in the project, by submitting their own Of Cambridge Stories – the crowdsourcing campaign is inviting people to share their own stories of local people in Cambridge for inspiration for the building and street names at the development!
Register your interest in the new homes today by visiting the Marleigh website.