Look out for our Bourn development – coming soon to Cambridge
Image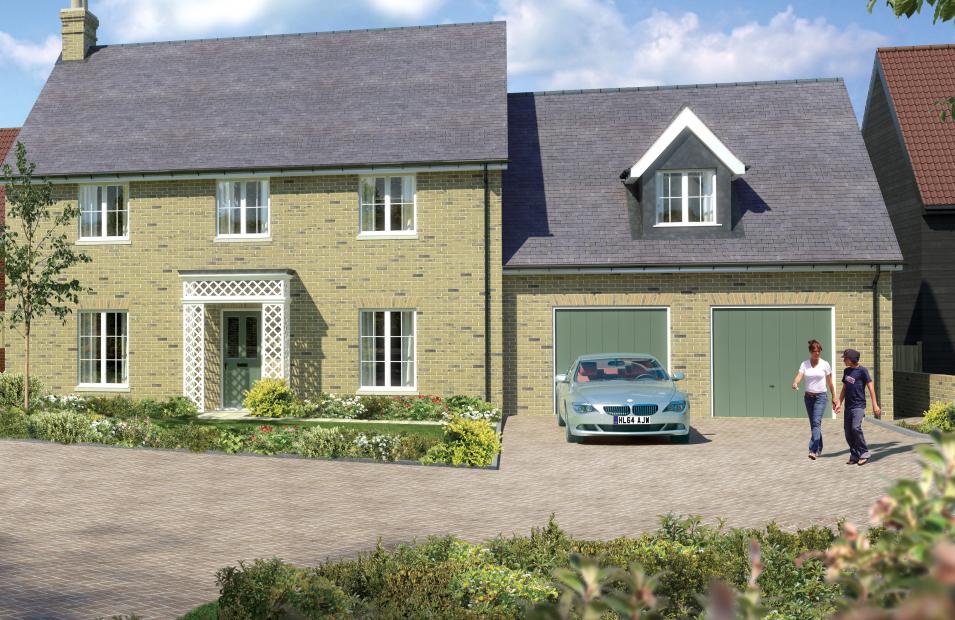 Make sure to keep a look out for our collection of 16 unique homes coming soon to the village of Bourn in South Cambridgeshire.
Located on a former farmyard, our Bourn homes are designed around the pattern of an imagined farm yard, and take inspiration from the neighbouring farm house, a 19th century Grade II listed building – complete with a red brick Georgian façade, chimney stacks and sash windows.
14 of our homes will represent a cluster of farm cottages, constructed using red brickwork and black timber boarding, while the additional two homes have been designed to represent barn style buildings, all overlooking open space at the heart of the development.
Each of the homes, nine of which will be available for private sale, will be constructed using a selection of sustainable materials, textures and colours that will not only create an attractive and well-designed community of homes, but will also allow them to integrate seamlessly into the village.
Designed to make the best use of natural light, each home offers large garden spaces that look out onto the beautiful Cambridgeshire countryside. Native trees and shrubs will also be joined by wild flowers and plants such as fruit trees to not only create a fantastic visual impact, but to also allow for more places for the surrounding wildlife to thrive.
Bourn is located within walking distance of an array of village amenities including a village shop and post office, a village pub and a doctor's surgery, as well as the Wysing Arts Centre and Bourn Mill.
A regular bus service is available to transport residents to the surrounding villages and Cambridge city centre in just under 45 minutes. But if residents prefer to travel on two wheels the development also has specific storage locations available for bicycles.
We will be starting construction this month, with sales set to launch early next year.
To register your interest, please contact our sales team on 0808 178 9063.