Launching landmark new homes at Harrow One
Image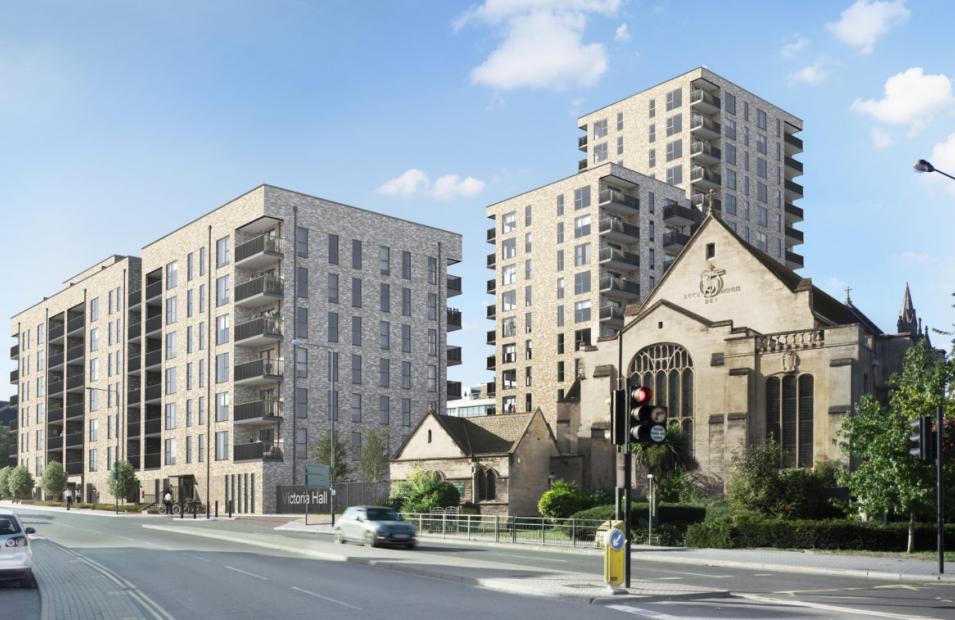 Our striking new landmark development, Harrow One, is launching on 20th June!
Harrow One will include 119 new homes for private sale across two buildings, an internal courtyard and a community hub for residents and locals.
Apartments at Harrow One are available with the Help to Buy scheme, and also benefit from private balconies with scenic views of the London skyline along with nearby open green spaces, the ecology park and wooded areas, while inside, each of the apartments will include full height windows that flood the rooms with natural light.
Sleek energy efficient appliances, high gloss kitchen units and underfloor heating will also feature throughout the high-quality homes. The buildings will wrap around a beautifully landscaped courtyard garden and will also have modern, energy saving features such as photovoltaic panels on the roofs, with efficient communal heating plants serving each of the apartments.
Image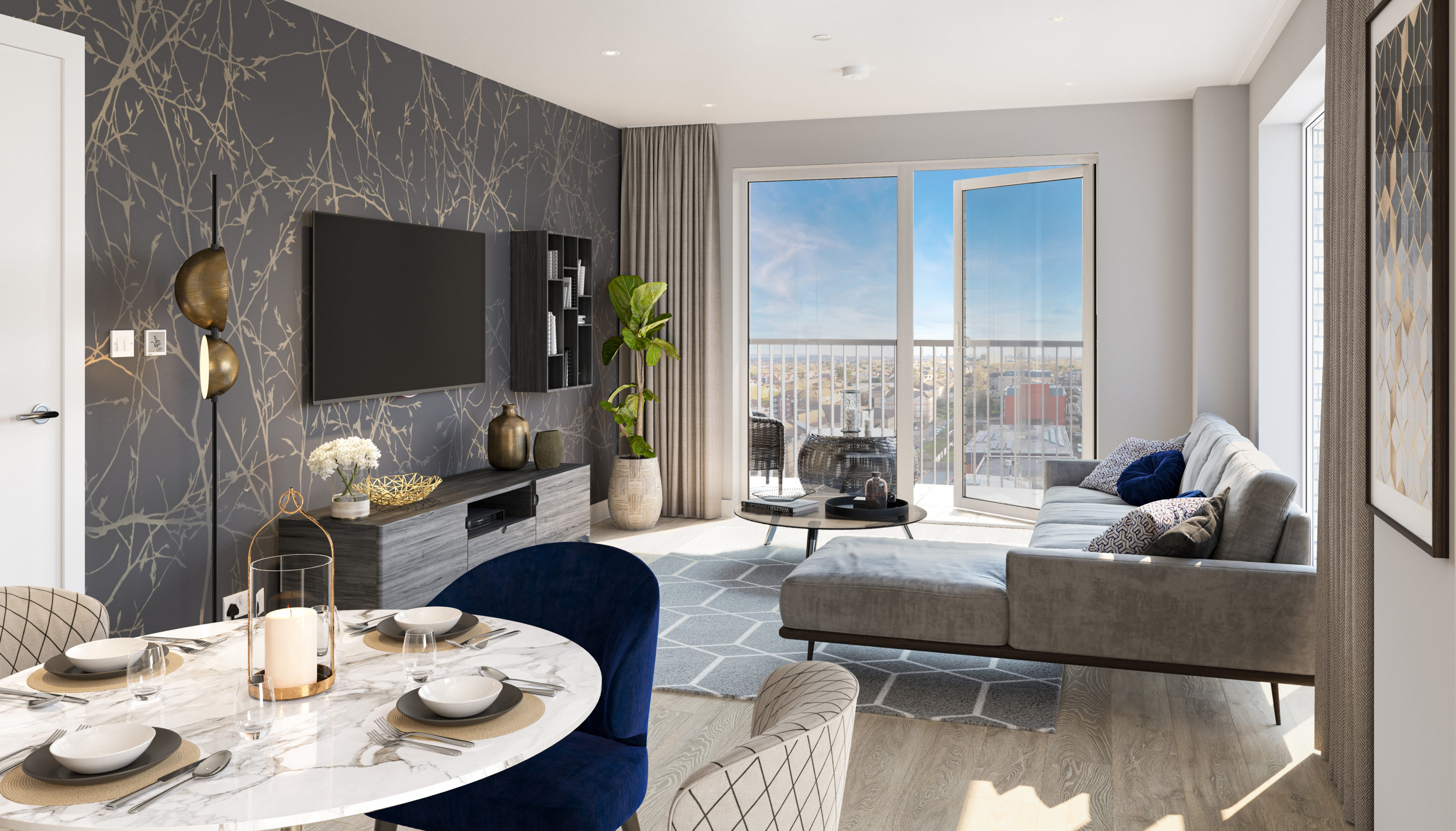 Situated on St John's Road, Harrow One's location provides residents with the best of both worlds; city living with access to plenty of green space and sports facilities, as well as a bustling high street and an array of boutique shops, cafes, pubs, and restaurants. The area also plays host to two shopping centres, while just a 17-minute walk away lies Harrow-on-the-Hill with its historic, cobbled streets and views over Wembley Stadium's arch towards the London skyline. Harrow also boasts a strong educational offering that includes The Media, Art and Design Campus for the University of Westminster and Harrow College, which is Ofsted-rated 'Outstanding'.
For residents looking to travel outside of Harrow, both the Metropolitan line at Harrow-on-the-Hill station and Harrow Bus Station are less than a five-minute walk away, providing quick links into Central London. Both Baker Street and Oxford Circus for example are just a 20-minute tube ride away. For those who prefer pedal-power, there will be approximately 400 cycle storage spaces available to encourage environmentally friendly travel.
The scheme will also include commercial spaces and an internal courtyard for residents to enjoy. The newly built Victoria Hall, a community hub annexing both buildings, will also provide a welcome space to bring residents together to get together.
Image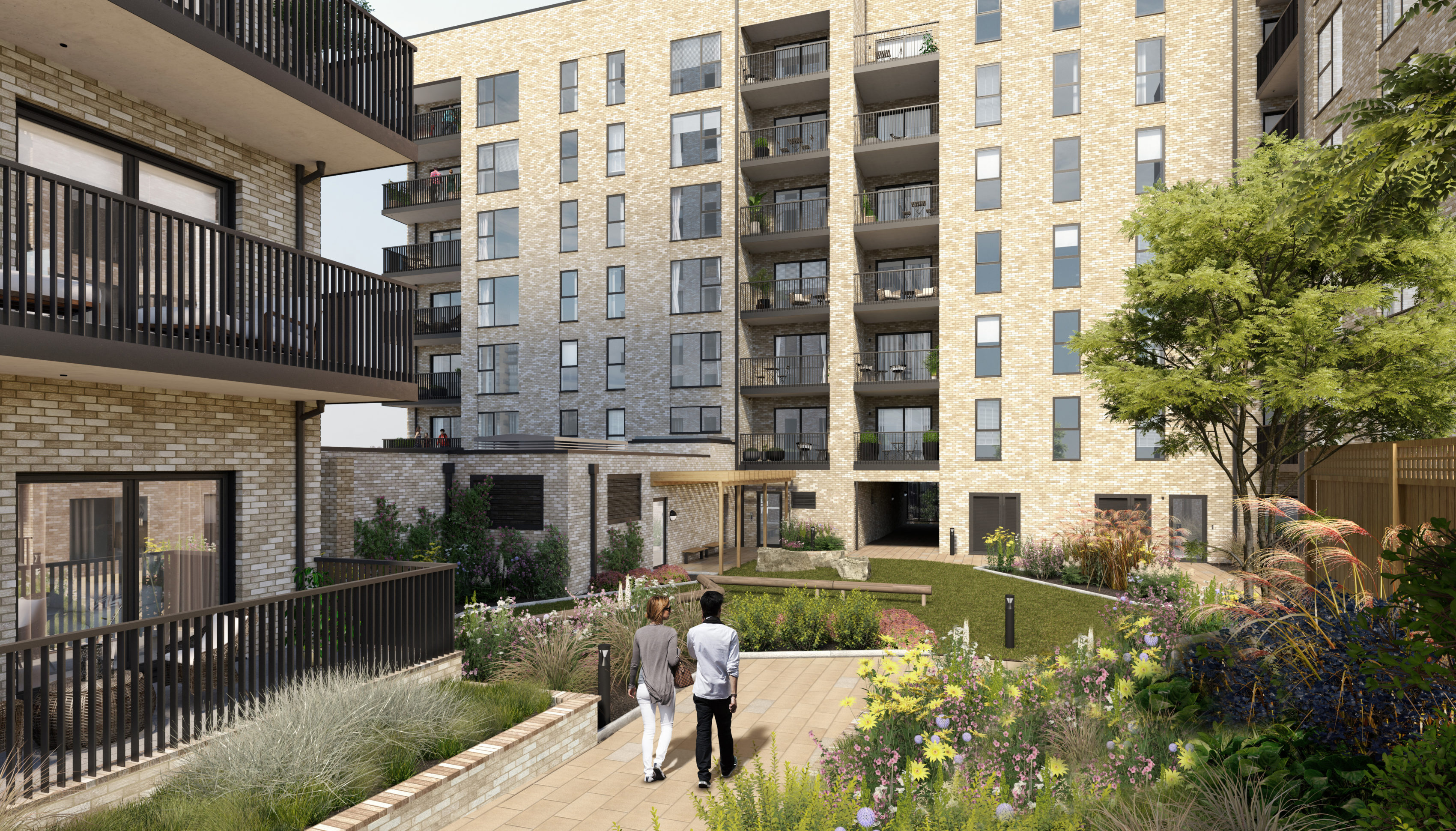 Harrow One includes 119 studios, one and two-bedroom apartments for private sale, with 54 homes available for shared ownership and 27 affordable rent homes.
We are delivering the new homes in partnership with Origin, a leading Housing Association in London and Hertfordshire, marking our second joint venture in Harrow. This £70 million development is part funded by the GLA, which has committed £25 million from the Mayor of London's £600 million Housing Zones initiative, and will support and benefit from the vast regeneration programme in the borough that will continue to enhance the quality of life in the town centre and surrounding areas. This includes a £1.75 billion investment project, which will see new homes, two new schools and 3,000 additional jobs created in Harrow by 2026.
Harrow One is the latest exciting chapter being delivered by Hill and Origin, creating new homes and a new focus in the heart of the town. Harrow has already been transformed by the borough's regeneration programme, with new public spaces, shops, restaurants and a popular high street. One fifth of the borough is dedicated to green spaces, which also makes Harrow a very appealing place to live, with the advantage of excellent transport connections to central London. People buying a home at Harrow One will benefit from the continued investment by the council in jobs and new facilities such as schools, along with the superb higher educational facilities on offer.
Rebecca Littler, Group Sales and Marketing Director at Hill
Harrow One represents a continuation of our effective partnership with Hill, delivering fantastic homes and public facilities. We are pleased to be able to offer more much needed shared ownership homes in the London Borough of Harrow – an area we have long had a strong connection with as an organisation.
Simon Scott, Assistant Director, Commercial and Property Marketing for Origin Housing
The apartments at Harrow One are launching on 13th June, with prices for the studio apartments starting from £285,000. The one-bedroom apartments start from £375,500, while the two-bedroom apartments are available for £447,500. Homes under £600,000 are also available with Help to Buy. Shared ownership homes are due to launch in the Autumn.
To register your interest or arrange a viewing of the new show home, please visit www.harrowone.co.uk or call 020 3906 1951.
Image