Kelly works towards a permanent position in construction by completing her CSCS card
Image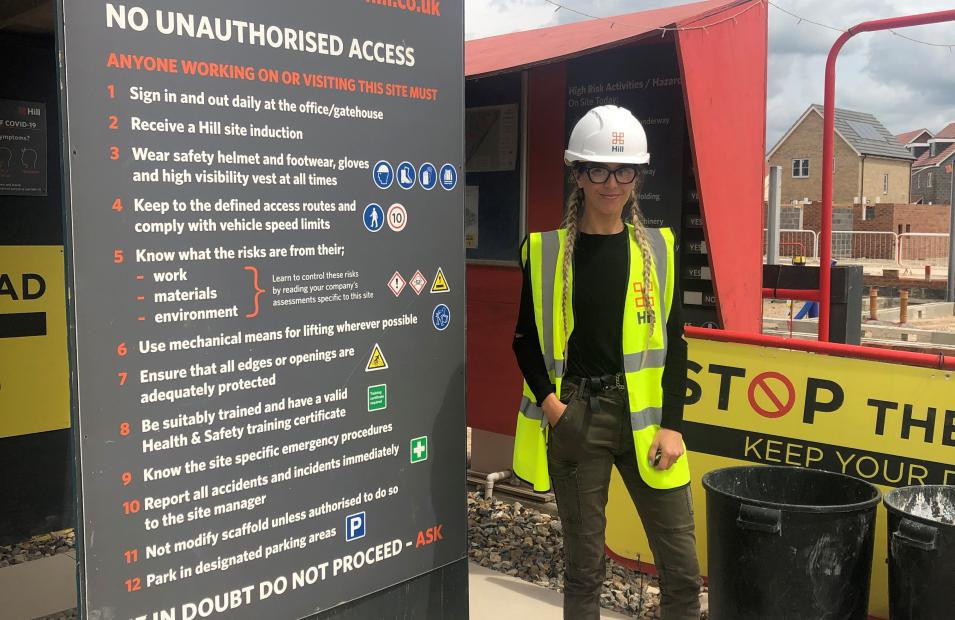 Kelly registered with the Cambridgeshire WiC programme at the start of 2021.
With some previous temp administration experience in the industry, Kelly was determined to complete her CSCS card so that she could work towards a permanent position in construction.
Kelly successfully completed the training required to gain her CSCS card and went on to participate in the Hill and WiC virtual work experience placement to gain further insight and knowledge. During the virtual experience, Kelly established an interest in both building control and site management.
WiC then worked with members 3C Building Control and Hill to arrange a bespoke 2-week work placement for Kelly to gain practical, hands-on experience in both roles.
Firstly, Kelly shadowed Area Building Control Surveyor, Claire Harwin for a week, visiting both residential and commercial projects to gain an insight into building control. The role requires great attention to detail and the ability to be part of the solution for construction works. It involves checking plans for compliance and inspections on site.
Kelly enjoyed the buzz of the large construction sites and was very comfortable operating within this environment, she communicated well and respectfully with all the various people she met.
Claire Harwin, Area Building Control Surveyor
Next, Kelly spent the second week with Hill's Eastern Residential team on their Hawthorns site in Sawston, Cambridge, shadowing Senior Site Manager, Chris Steer. Kelly got involved with lots of different tasks on-site, including snags, communicating with subcontractors and working on handover packs. Chris commented on how impressed he was that Kelly had researched the site ahead of her work placement, showing her commitment to the experience.  
I am a hardworking, self-motivated and enthusiastic individual, humble and dedicated enough to power my way from the bottom to reach my career goals and aspirations. Having since completed my work placement, gaining on-site knowledge and experience, I would like to pursue a career in site administration. In addition to this, I would also like to complete my SMSTS qualification as this would be a vital ingredient to help me succeed in my role further.
Kelly
WiC look forward to helping Kelly use her training and work placement experience to secure a role in site administration and thank both 3C Building Control and Hill for creating this valuable work experience for Kelly.