Join the construction industry's coveted Management Trainee Programme
Image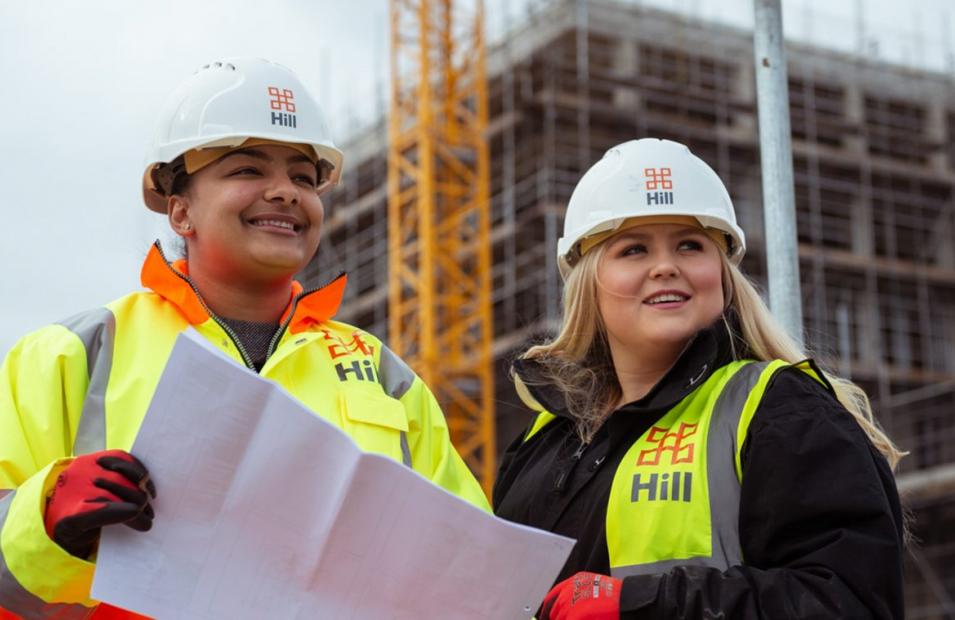 Calling all 'A' level leavers, start your new year with a new beginning.
This January we are starting our search for the next intake of school leavers for our award-winning Management Trainee Programme.  A programme that started with just one candidate back in 2003 and has now grown and in 2021 we are seeking 29 trainees.
Extending over five years, this industry-leading scheme provides each trainee with a full understanding and hands on experience across multiple areas of the construction industry. All trainees work towards a degree in construction management or quantity surveying from either the University of Westminster or Anglia Ruskin University in Chelmsford and most importantly, each will secure a career at Hill, which is one of the largest privately owned housebuilders in the UK.
Sounds interesting?
What we are looking for in a trainee
The application process for joining our Management Trainee Programme is quite simple.  We just need your CV and a cover letter to start the process.
Successful applicants to our programme are passionate, bright and hardworking individuals.  They are hugely ambitious and have decided that a traditional university experience is not for them.  Our trainees are office based or work on site four days per week and study for their university degree one day a week.
What happens next
If you are interested in joining our Management Trainee Programme, please send us your CV with a covering letter.  We will then assess the applications and successful candidates will be invited to complete an online assessment to determine who moves forward to interview.  This year the interviews will most likely be held online to ensure compliance with government regulations relating to COVID.  Further interviews will be held for selected candidates with line managers to select the successful candidates.
Our trainees will be starting the part-time five-year university course in September 2021, so applicants need to obtain the necessary A level grades that permit entry onto the relevant degree.
Once you have successfully achieved your predicated 'A' level grades we will be looking forward to welcoming you to Team Hill this September.
What are your options
We don't have a one size fits all solution for our Management Trainee Programme.  There are several different options, depending on skillset and ambitions.  These range from contract and development surveyors, site managers, technical coordinators and estimators.  All of these roles are essential to our business, enabling us to take a piece of land from derelict brownfield to a magnificent housing development.
How we reward
Our Management Trainees can look forward to a career that could span a lifetime.  We pay all university fees as well as a good salary and all trainees are included in the Hill benefits programme.
To recognise the achievements of our Management Trainees we host an annual awards dinner.  These awards are keenly sought after, not only are our trainees captivated by the monetary reward, there is a huge prestige attached to being a winner and they come with great kudos.
What our current trainees are saying
Don't just take it from us, here are some messages from the trainees that are currently enjoying being part of the Hill team:
I am now working across three complex sites and gaining new skills and confidence every day. This programme has really opened my eyes to the number of amazing career opportunities for young people in this industry and I couldn't recommend it more.
Maisie, Assistant Contract Surveyor year 4 student
I joined Hill following completion of A-levels in Maths, Business and Computer Science. The Hill Trainee Management Programme has instilled a passion within me for construction as I am responsible for the flow of design information between consultants, subcontractors and clients. The on-the-job learning has enabled me to apply my practical knowledge to my university studies. My responsibility has increased to the point where I am working on multiple schemes at different stages of their lifecycle, which I am proud of. I cannot express the gratitude I have for Hill due to the valuable experience I have gained.
Sachin, Assistant Technical Surveyor year 4 student
For more information on our Management Trainee Programme, please email [email protected] or visit our website. 
The closing date for applications is February 22nd so when you are ready to apply, send a CV and cover letter to [email protected]