Hill team celebrates diversity in Eddington!
Image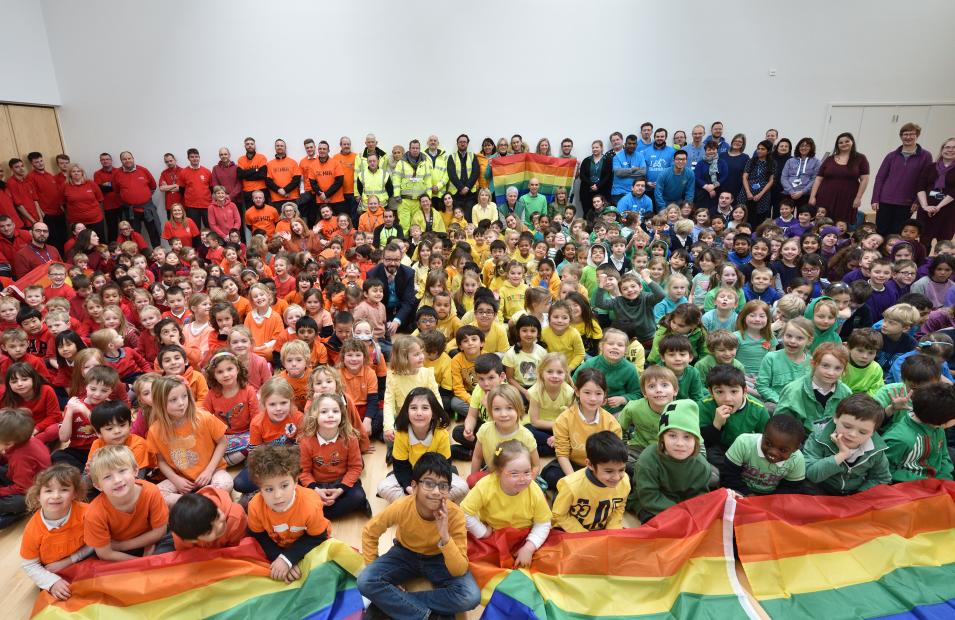 We were delighted to take part in the finale of Eddington's celebrations as part of LGBT+ History month.
February, the LGBT+ History month, promoted the visibility of the LGBT+ community, their history and experiences, as well as raising awareness and advancing diversity education. The photo opportunity marked the end of the month of activities across the school, university and society.
Standing in solidarity, the Athena site and sales teams donned our branded orange and took part in a rainbow photo call alongside current Eddington residents and staff, outside of the University of Cambridge Primary School.
Eddington is a new district of Cambridge which is being created by the University of Cambridge.  It will comprise 3,000 new homes – 1,500 will be affordable housing for the University's key workers while the other 1,500 will be available for private sale and are being delivered by development partners.  In addition to new housing, this new community will offer 2,000 post-graduate student bed spaces, 100,000 sqm of research facilities and a wide range of community facilities including primary schools, a community centre, nursery, doctors surgery, supermarket and retail units, a hotel, senior living home and sports pitches.
Athena, the first private residential homes in Eddington, will provide new homes ranging from one-bedroom apartments to five-bedroom family homes. The new homes feature spacious interiors, large windows, as well as plenty of sustainable initiatives including photovoltaic panels, green roofs and triple glazing, in line with Eddington's sustainable ethos.
If you would like to find out about our new homes at Athena, visit this link or call our sales team on 01223 607200.  You can also find out more about the Eddington community here.