Hill partners with Homes England on Lower Graylingwell development!
Image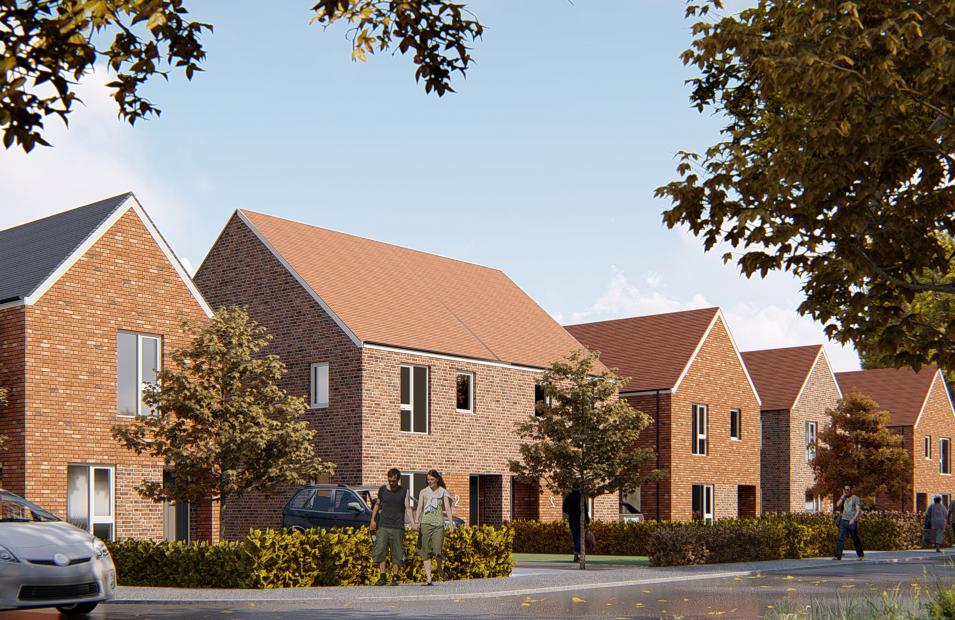 We are delighted to announce that we have partnered with Homes England to deliver 160 new homes in Lower Graylingwell, Chichester.
The development will be built through Home England's Direct Commissioning Initiative, which is designed to enable the Government to fast-track the building of homes on publicly owned land and diversify housing delivery.
The project marks our first development in West Sussex, and is a flagship development for Homes England. The project will offer 112 private sale properties and 48 affordable rent and shared ownership homes, comprising of one and two bedroom apartments within three storey apartment buildings, and two, three and four bedroom houses. This will also include the refurbishment of Martins farmhouse, a 19th century Ancient Scheduled Monument which currently lies derelict. This building will be sensitively refurbished by our team to form one of the four bedroom homes available, as well as being extended to provide four reception rooms.
Construction on the scheme, which has been designed by HTA Architects, will begin in spring 2018, and will connect seamlessly with its immediate neighbours and the wider Chichester area, incorporating traditional red brick style, large windows and high ceilings.
The construction of the scheme will also focus on the utilisation of modern methods of construction (MMC), including off-site manufacturing of pre-cast insulated floor units and a timber frame system. The total build time is estimated to take around 100 weeks, with the underlying structure and frames of each building to only take a matter of weeks.
We are thrilled to be working in partnership with Homes England on their Direct Commissioning Initiative at Lower Graylingwell. The programme is a significant milestone for both Hill and the wider industry and is the culmination of both housebuilders and Government working together to unlock land and deliver more homes, more quickly. We hope to see the innovative approaches taken at this development serving as a blueprint to the wider industry.
Greg Hill, Deputy Chief Executive at Hill
This exciting new development at Lower Graylingwell is an excellent example of both Homes England's commitment to bringing public land such as this former hospital site back into use for new homes, and our work to stimulate demand for modern methods of construction to help increase the speed and scale of housing development.
Stephen Kinsella, Director for Land at Homes England
The residents at Lower Graylingwell and the local community will also benefit from a variety of new communal facilities, including a shared community garden, a community pavilion and cricket pitch, a series of cycle and pedestrian paths and dedicated play areas for children. These communal areas, once complete, will be managed by Chichester Community Development Trust.
Sales are expected to launch in late summer 2018, with the first homes expected to be complete in late 2018!