Hill joins forces with local children at Barton Park Primary School to mark remembrance day at Mosaics
Image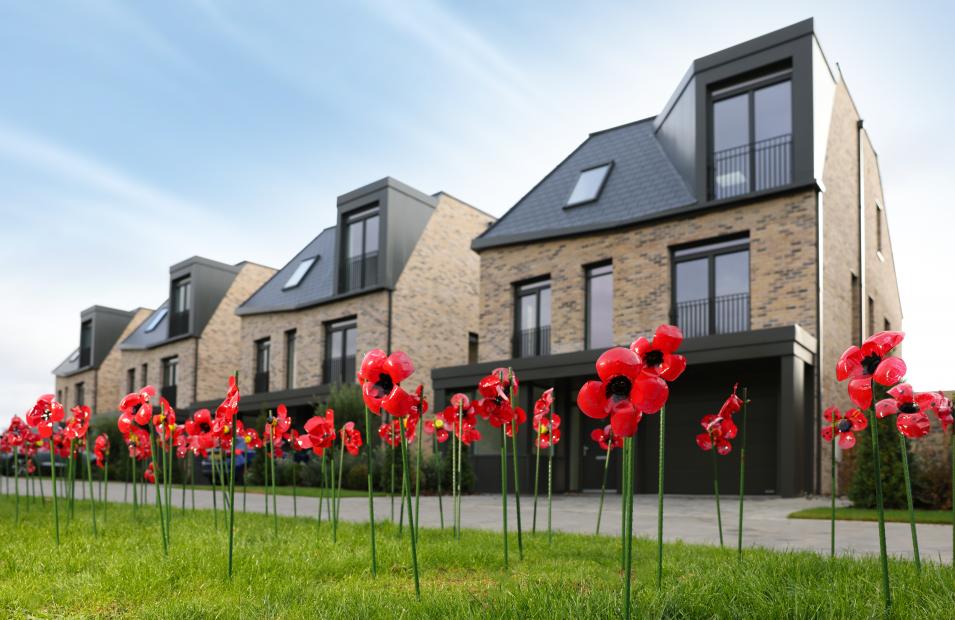 To mark this year's Remembrance Day, Hill joined forces with the teachers and children from local Barton Park Primary School to organise a special event at our popular Mosaics development in Oxford.
With lots of help from all the children, teaching staff and Headteacher Bryony McCraw, more than 100 hand-made poppies were cut from recycled plastic bottles, painted in poppy red, secured to garden canes and planted at the edge of the beautiful Bayswater Brook, which lies at the heart of the development. Specially invited guests from the local community attended the poppy planting ceremony on Thursday, 4th November.
Those who came along included the Lord Mayor of Oxford, Mark Lygo, Royal British Legion's Oxfordshire County Chair, Peter Eldridge and Ann Cox from the Headington Poppy Appeal.
They were joined by five very excited school children who were proud to show off all the hard work that went into creating a beautiful display of colourful poppies to commemorate all those who have served and sacrificed their lives.
Image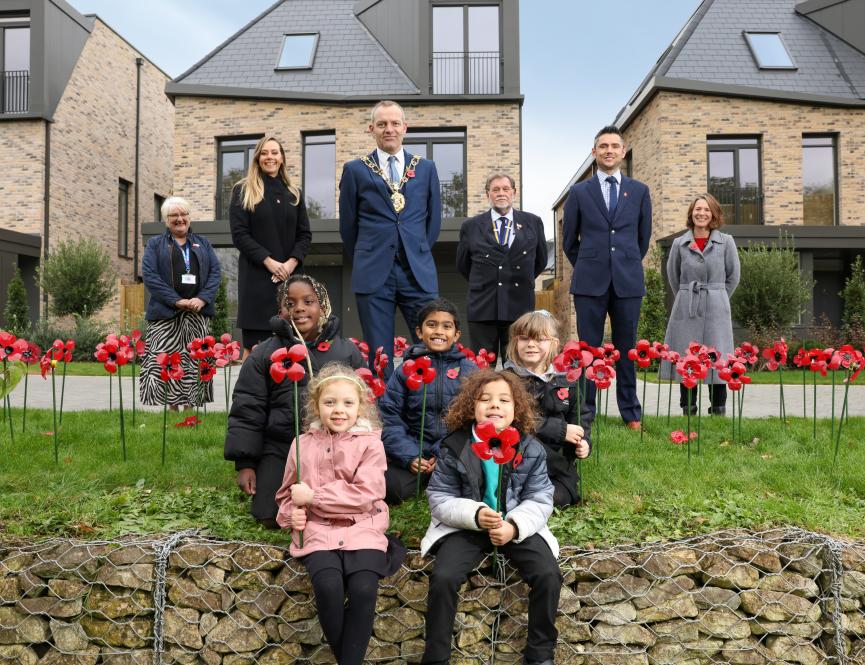 Image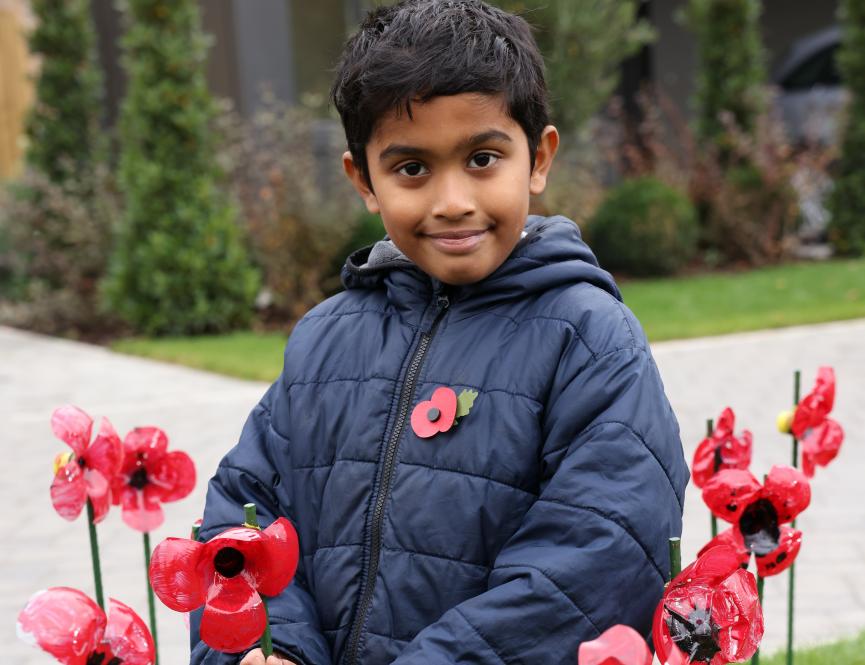 Before planting the poppies at Mosaics, Hill hosted an exciting 'poppy workshop' at Barton Park Primary school in the morning. All the children were placed into small groups where each child was given two poppies to paint – it was great to see so many children enjoying getting involved whilst also learning about what a poppy symbolises and the importance of using recycled materials. All the children thoroughly enjoyed engaging their creative talents, and by the end of the morning, a fantastic collection of poppies (and paint!) covered the classroom.
In the afternoon, Viola, age four, Ebon age five, Bracken, age five, Tayo, age six and Levin, age eight, joined Headteacher Bryony McCraw for a short walk across to the development to help plant the poppies at the specially chosen area next to The Bayswater Brook.
Hill's Regional Director, Ryan Harris and Regional Marketing Manager, Sarah Turpin, joined guests for the afternoon's ceremony and photoshoot. It was a fantastic day for all involved, and we are grateful to all the staff and children from Barton Park Primary School for being part of such a special event, and we look forward to creating many more engaging activities like this in the future within our local communities.
Image